Young author bullied as a teen supports anti-bullying campaign at LHS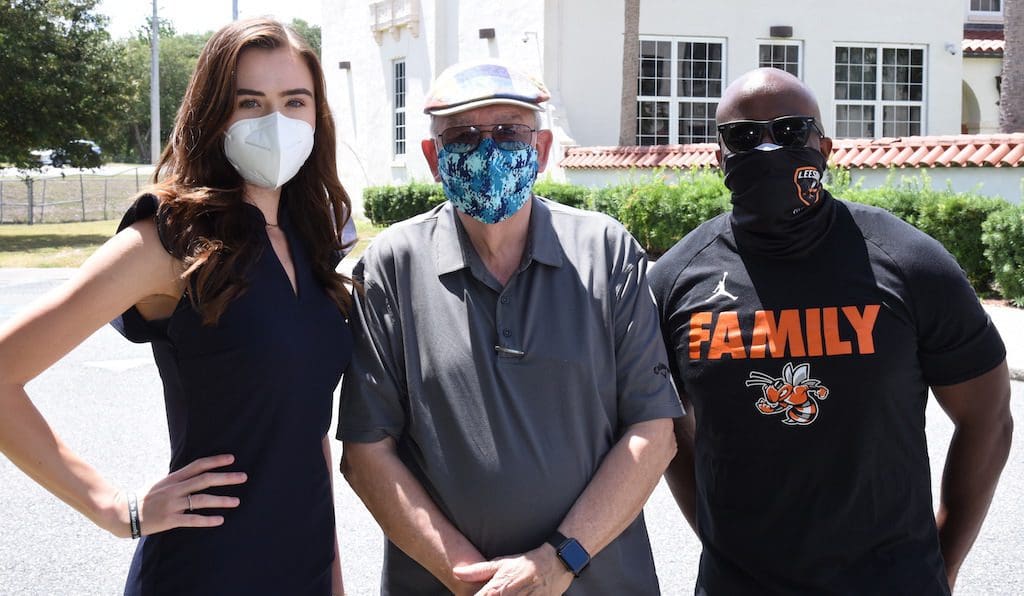 Young author bullied as a teen supports anti-bullying campaign at LHS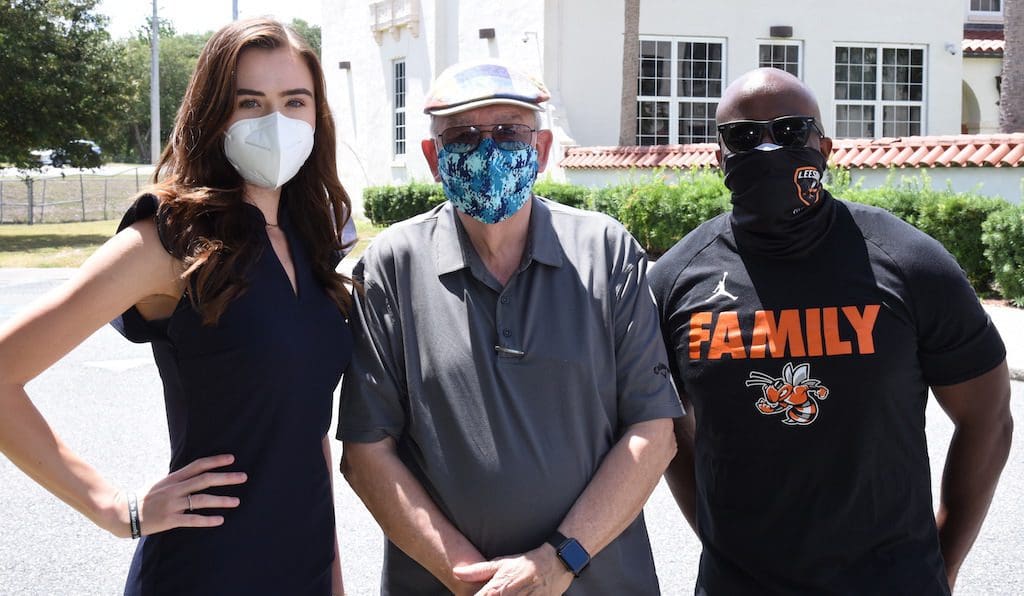 Leesburg's mayor, school officials, Rotary members and others gathered Tuesday to celebrate the success of Leesburg High School's anti-bullying campaign, Pledge Against Bullying, and they met a new supporter of their cause.
Makaila Nichols, 22, of Windemere, a model and author of the best-selling book, "Blatantly Honest: Normal Teen, Abnormal Life," shared her pain of being bullied in her youth.
"I was bullied really bad as a kid; I was bullied by my peers and even by my teachers," says Makaila. "I started modeling at 14 and I had to do certain diets and look a certain way. My teachers were calling me 'disgusting, anorexic,' and to hear it coming from an adult figure was devastating."
She recalls being made fun of by her peers.
"They would crumble their food and throw it on me," says Makaila. "School was not a safe place for me."
The Buffalo, New York native says she went to Windemere Prep, a private school, for her entire academic career. "It was a great (academic) school, but there's always a few people (at any school) who want to try your patience."
As an only child, Makaila didn't feel comfortable telling her parents she was being bullied.
"I didn't want to break their hearts, because I was going through a lot of other things at the time," she says. "I was sexually assaulted by my best friend, so I kept that hidden as well. I was going through all of these awful things and I didn't want my parents to feel they failed me at the time. I really kept it to myself."
A turning point was penning her experiences in a diary. "It was like how mad I was at the world and it became a story, my story," she says. "Writing became my therapy and it really helped me get through it."
She published "Blatantly Honest" at age 18.
Makaila has traveled the country to speak to youths, adults, teachers, about bullying, body image, sexual assault, mental health and suicide prevention.
She recently met David van de Velde, of The Villages, who spearheaded Leesburg High School's anti-bullying campaign nearly three years ago on behalf of Leesburg Rotary Clubs and with Leesburg High School Principal Michael Randolph.
David is pleased to have Makaila's help in the anti-bullying message.
"She has many contacts and she's a very good spokesperson," David says, adding Makaila can reach youths better. "She could really do what I was missing."
Since the program began nearly three years ago, David says 30 percent of LHS students have taken the anti-bullying pledge. He hopes to see it provided in more schools.
"We've been very successful at Leesburg High School and that's why we are still doing the program," says David. "Part of my story is kids are writing and telling us their school is safer. We saw (school) attendance going up and we saw bullying reporting going up because it was OK to report it; what we have seen at this school is so encouraging."
The anti-bullying program involves students signing pledge cards and looking out for each other. "It's a movement that says, 'no bullying,' or we are going to report bullying," says David. "For a bully, his market becomes smaller."
Laura Lynch, president of the Noon Leesburg Club, says it's great to see the progress of the program.
"To meet the students is phenomenal and to see the difference it makes in their lives," says Laura, adding some have been ambitious, shy and quiet students. "They get involved and it gives them a purpose. They bond and become stronger. It really makes a difference and that's the important thing."
The program received two proclamations of support on Tuesday, one from Leesburg Mayor Elise Dennison on behalf of the Leesburg City Commission and the other from U.S. Congressman Daniel Webster, who was represented by Pam Jones, the congressman's community relations representative.
"We're also celebrating the fact that we now have all of our information, the names, pictures, essays (about the anti-bullying campaign) being packaged in a small capsule that will go into space in December and return back to earth again," David says of the planned launch of the Auroa Space Flight from Spaceport America in New Mexico.
David, Makaila, and others who posed for a group photo while holding copies of the anti-bullying proclamations also made video sound bites to be included in the Aurora space flight.
Originally from Anderson, Ind., Theresa worked for The Herald-Bulletin for many years. After experiencing a winter with 53 inches of snow, her late husband asked her to get a job in Florida, and they headed south. Well known in the area, Theresa worked with The Daily Sun and The Daily Commercial prior to joining Akers.
Share This Story!