meet a villager: Michael Mendoza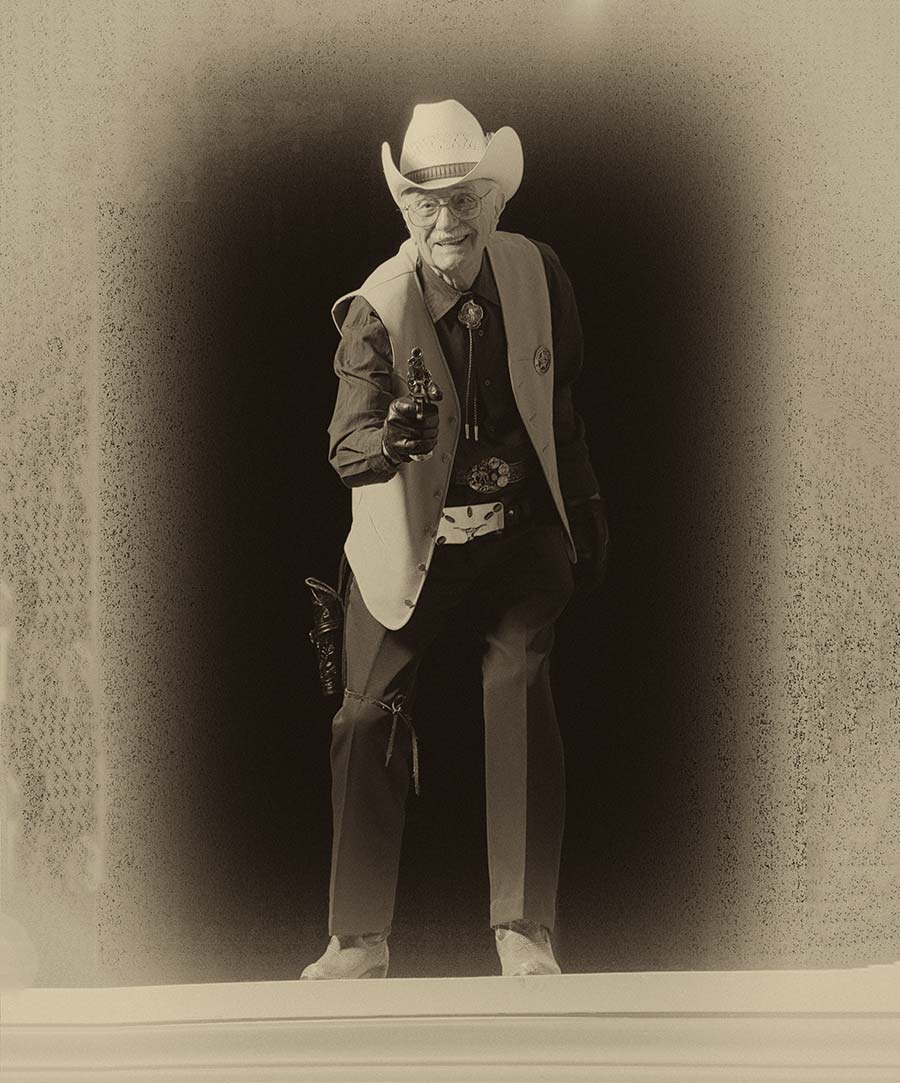 Members of the Old Cowboy Movies Fan Club like nothing better than watching Roy or Gene ride off into the sunset.
Story: Tom Kubala
---
When did you become interested in westerns?
When I was 7 years old, a neighbor took me to the movies to watch westerns while my mother was at work. I fell in love with the action of the films. I collected all types of old western movies, and now I show them at the fan club meetings.
What brought you to The Villages?
I was getting ready to retire, and a friend at work mentioned she had a DVD about a place in Florida called The Villages. She loaned it to me. My wife and I came down, spent a few days looking around, and decided to make this our retirement home.
Have you met any western movie stars?
I became friends with many, including John Wayne, Gene Autry, Roy Rogers, and Dale Evans. I met dozens of western stars, had backstage passes to numerous performances, and been on a first-name basis with several famous people.
What do you like about the club?
The people. They are awesome. We all have the same interests and love these old westerns. We owe the success of the club to Paul Kinder, who started it all. I recently celebrated my 81st birthday. Paul and his wife, Glenny, bought a big cake for my birthday and for the club's 10th anniversary.
Are you involved in other clubs?
My wife and I are in five other clubs.
What phrase tends to describe you?
I have always responded to a dare. If someone told me a task couldn't be done, I would take it on. However, at 81, I do give it a second thought.
What are the greatest moments of your life?
I have met so many famous people and, fortunately, I make friends easily. I performed as a member of the Whalers Drum Corps for seven years. I have had a great life.
---
Vital Stats
Lives in the Village of Piedmont Moved to The Villages in 2002 from Fairhaven, Massachusetts
Worked in quality control and in-house sales for a clothing manufacturer
Married to Eleanor for 44 years
Has four children and four grandchildren
Collects old cowboy films and DVDs
Has a 28-year-old parrot named Sam, and a 1-year-old parakeet named Bonnie