26 Lake County Students Recognized for Education and Service Achievements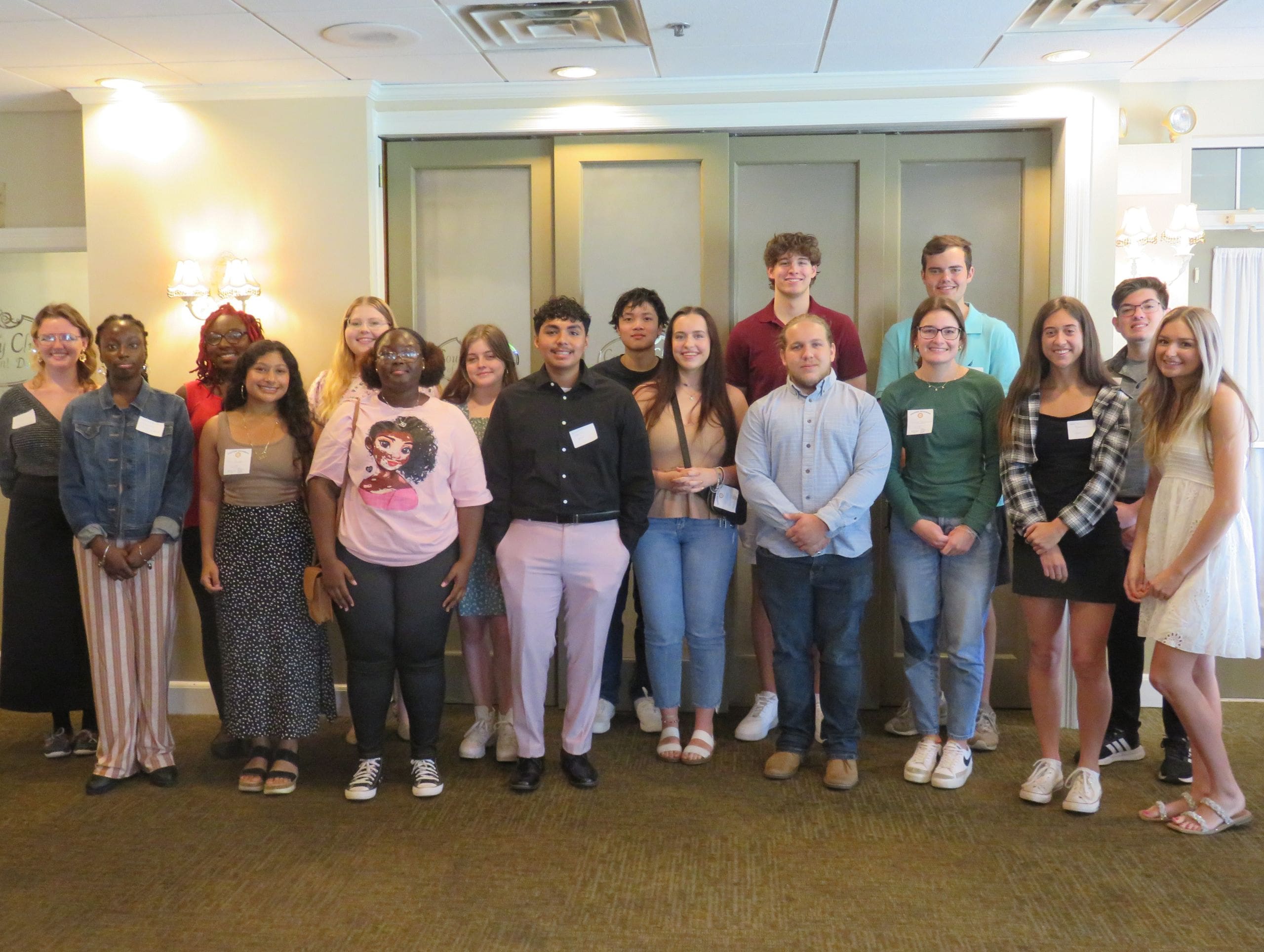 26 Lake County Students Recognized for Education and Service Achievements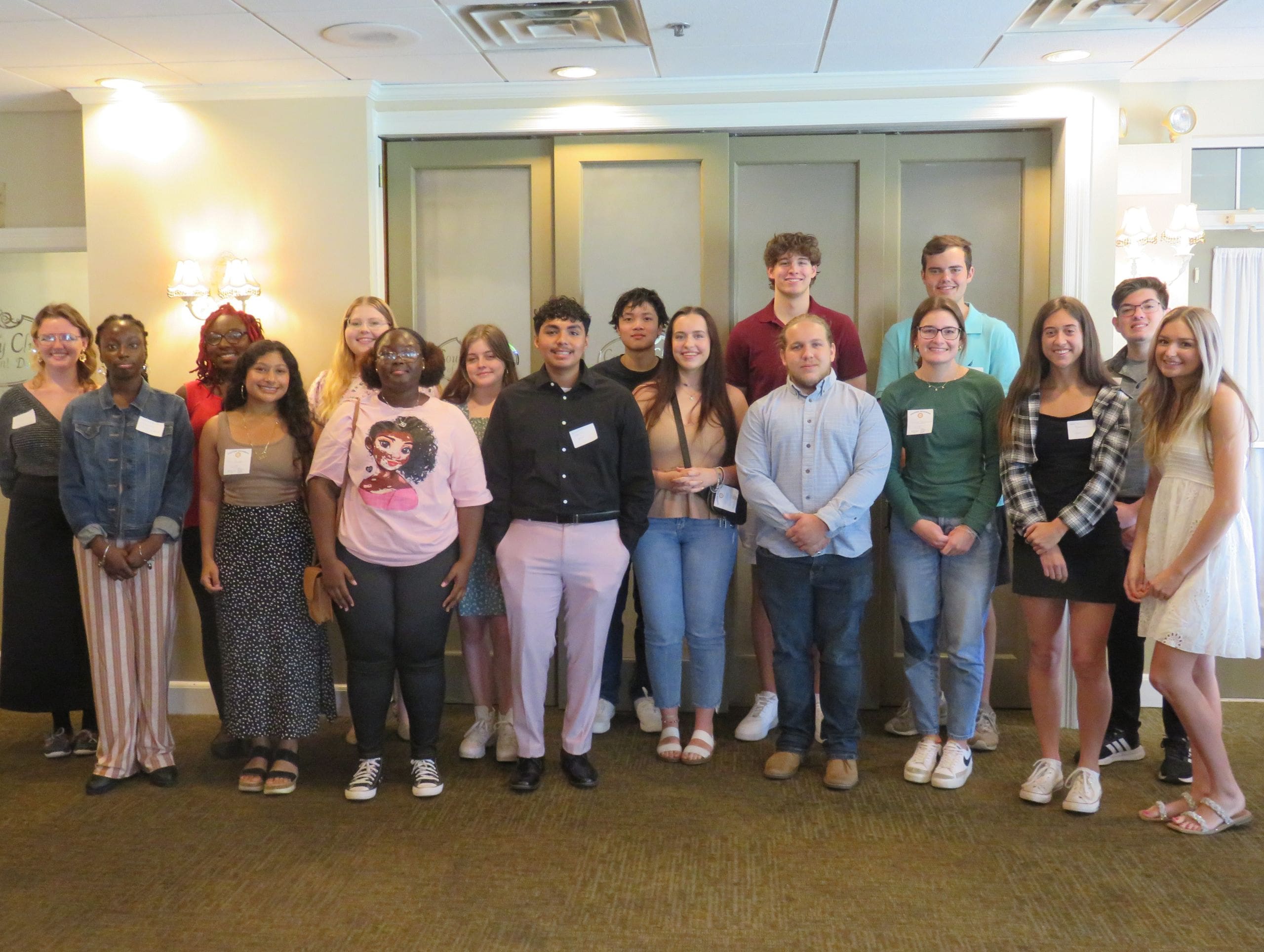 Lake County Golden Triangle Rotary has recently awarded scholarships for the upcoming 2023-24 academic year. A total of $32,000 was granted to 26 exceptional residents from Lake County who are pursuing higher education degrees.
"Rotary understands the importance of investing in the education of our future professionals and community leaders," Janet Porfilio Westlake, chair of the organization's Youth Services Committee, says. "We are honored to facilitate these annual awards from locally grown scholarship funds to these energetic, focused and all-around impressive students."
The awards are based on criteria including scholastic ability, responsibility toward education and financial need with a special emphasis on community service.
Among the scholarships is the Nursing Scholarship established by Morris W. Dunbar in honor of his wife. Tishanna Brown, a graduate from Eustis High School currently studying at Lake-Sumter State College, was selected as the recipient.
The Richard Earhart Endowment focuses on students from Mount Dora, and it provided scholarships to four individuals. Elijah Atwood, from Mount Dora Christian Academy, is pursuing a degree in industrial engineering at the University of Central Florida (UCF). Ian Balajadia, from Mount Dora High School, plans to study nursing at UCF. Kalista Hass, also from MDHS, has chosen elementary education at Southeastern University, while Dillon Terrance, from MDCA, is pursuing engineering at LSCC.
The Leon Hamilton Memorial Scholarship is named in honor of the former EHS principal and dedicated Rotarian. Mary Fisher, a student at Tavares High School, was awarded this scholarship for her nursing studies at Hastings University.
The Norma Jean Schloot Endowment supports students in education and agriculture. Navyah Wallace from EHS was awarded this scholarship as she pursues her studies in education at Stetson University.
The Bill Bland Rotary Scholarship Fund assists students in finance and business, law enforcement, and agriculture. Numerous students were awarded scholarships under this program: Emily Baxter from Liberty Christian Preparatory School for her criminal justice studies at Florida State University (FSU); Dustin Dunlap from THS, who will study criminal justice at Mars Hill University; Jakari Dunston-Randolf from MDHS, pursuing business at Illinois State University; Alisandro Esquivel from MDHS, studying finance at UCF; Noah Fourari from MDHS, pursuing biomedical science and business at UCF; Kevin Frederic from MDCA, studying business at FSU; Alysia Fritzke from Umatilla High School, focusing on forensics at UCF; Mariah Keoster from MDCA, studying criminal justice at UCF; Hannah Leto from MDCA, pursuing fine arts and business at the University of North Florida (UNF); Shelby Mulholland from UHS, studying public relations and business at the University of Florida (UF); Anai Mundo from MDHS, studying business at Rollins College; Caroline Oldham from MDCA, pursuing business at Clemson University; Jasmine Riggin from UHS, focusing on business at Santa Fe College; Dalton Romana from UHS, studying business at UNF; and Claudia Velazquez from MDCA, pursuing business at Faulkner University.
Additionally, the Rotary Club is funding scholarships for Taria Burch, an EHS graduate who will study pharmacy at Florida A&M University; Paris Chambliss from MDHS, who will focus on computer animation at Ringling College of Art and Design; Makayla Fenner from EHS, studying psychology and sociology at RC; and Shelby Taylor from UHS, who will pursue psychology at SU.
Originally from the small town of Berryville, Arkansas, Cindy has become a multimedia specialist in journalism, photography, videography and video editing.
She has a B.S. in Communications from the University of Central Arkansas and is a correspondent for The Daily Commercial, LakeFront TV and Beacon College's PBS talk show, "A World of Difference," where she received an Anthem Award and Telly Award.
When she isn't working, Cindy spends time with her husband, Ryan, and son, David, traveling and taking photos of landscapes and wildlife.
Share This Story!