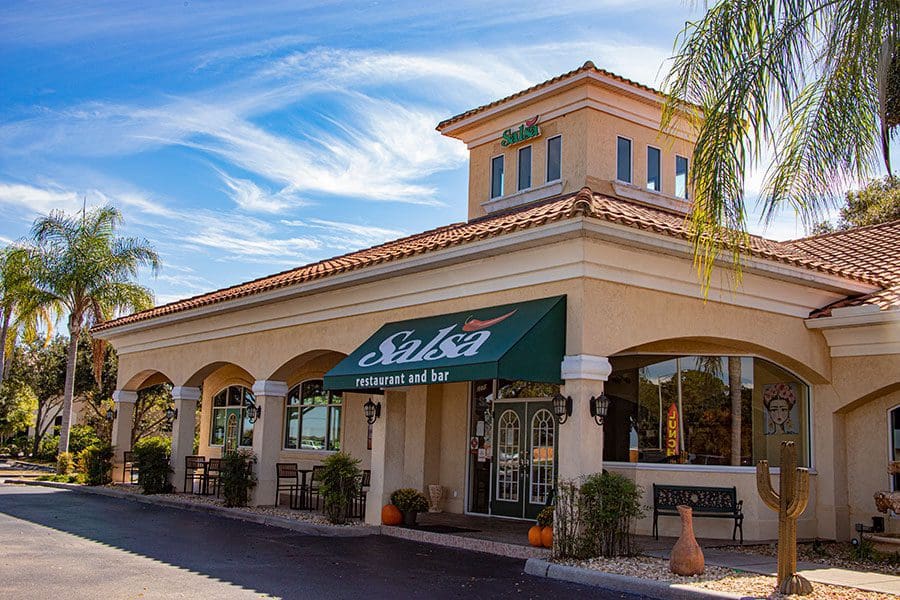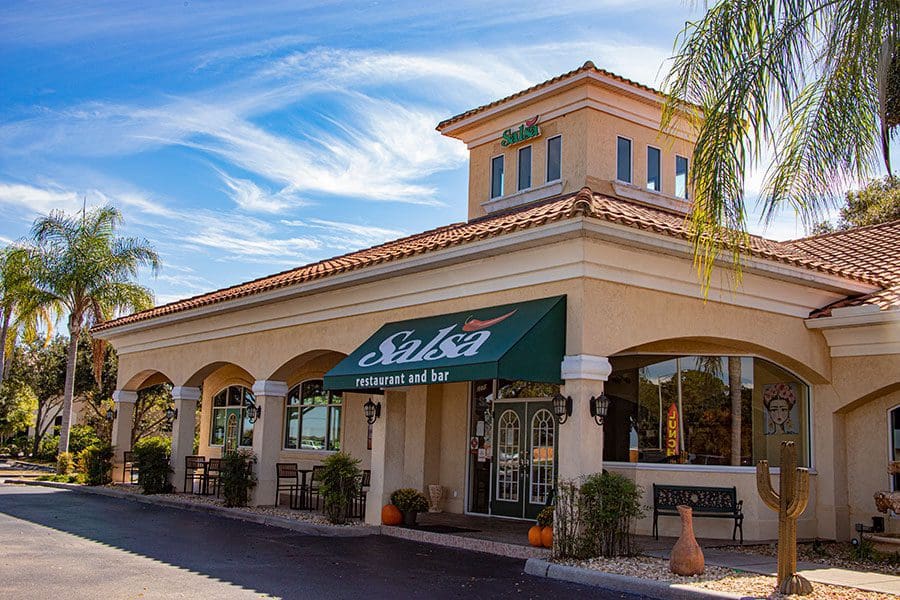 Tex-Mex restaurant in Tavares offers unique offerings aside from typical menu fare. Avocado Fries, anyone?
Photos: Nicole Hamel
Perusing the extensive menu at Salsa Restaurant and Bar is rather interesting to do. It's filled with a variety of unique appetizers and entrées that may pique your interest, just like it did for Style photographer and writers. 
"We get that a lot," Arlette Aguilar Lopez, Salsa's general manager, says of customers surprised by the distinctive menu offerings. "It's not your traditional Tex-Mex. We have a lot of authentic meals within the menu, but we have a lot of infusion. Avocado Fries are a whole different thing that you wouldn't expect along with the Texas Egg Roll."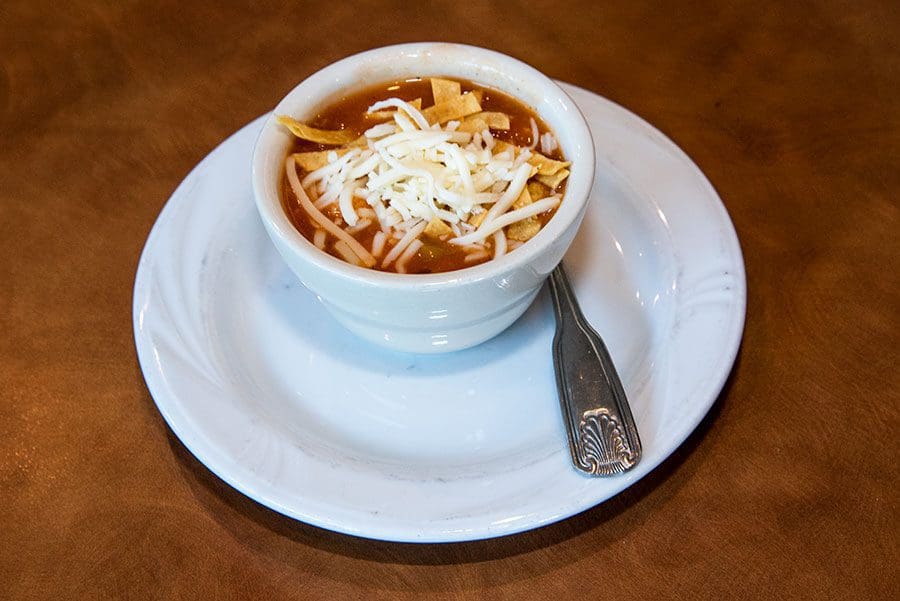 So, yes of course, we were compelled to order the Avocado Fries and the Texas Egg Rolls and found both to be delightful taste sensations. 
The Avocado Fries arrived at our table in the shape of petals, with the exterior texture of french fries, and with the creamy smoothness on the inside of guacamole. 
"Avocado fries are very, very unique," says Arlette, adding it's an appetizer that is either a hit or miss with people. "We make our Texas Egg Rolls in house as well, and they are very big sellers."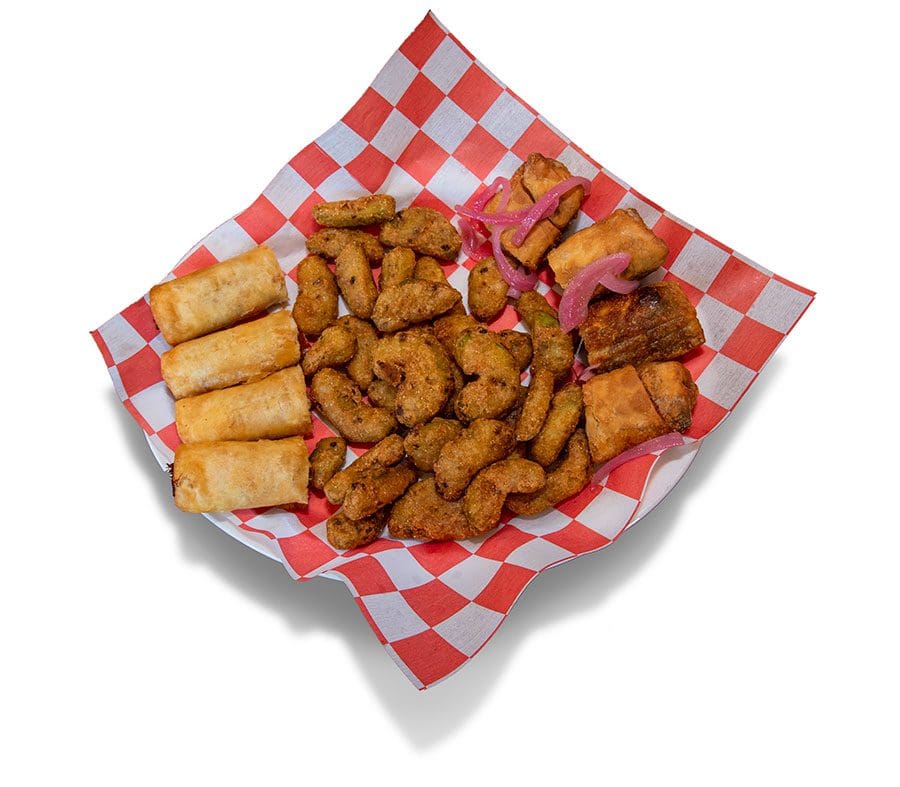 The Texas Egg Roll appetizer features a combined chopped mixture of chicken, corn, black beans, red peppers, jalapenos, spinach, cheese, pickled onions, with chipotle aioli. 
We also enjoyed the Salsa's taquitos, featuring deep-fried flour tortillas filled with shredded chicken, and served with a side of sour cream, tomatoes, and the restaurant's tasty house guacamole.
"I'd say the appetizers at Salsa were dangerously good," says Style staff writer Roxanne Brown. "After sampling everything from their standard chips, tangy but not overly spicy salsa and perfectly chunky and seasoned guacamole, to the unique Avocado Fries, shredded chicken taquitos and my favorite: the 'stuffed with goodness' Texas Egg Rolls with accompanying chipotle aioli dipping sauce, I almost couldn't fit in another bite when our entrées came out." 
Salsa has the standard Mexican fare of tacos, fajitas, burritos with rice and beans on its menu, however for a unique entrée choice, Arlette suggested many diners' favorite: the Molcajetes, which arrived in a steaming hot 8-inch footed bowl and featured a stew-like gravy consistency mixture with a choice of grilled chicken, steak, shrimp, or a combo of the meats, along with bell peppers, onions, potatoes, queso fresco, menonita cheese, grilled jalapeno salsa, and served along with rice, refried beans, and warm flour tortillas.
"The combo is very popular because you get to try a little of each meat," says Arlette.
This tasty dish generated repeated "wow!" comments from the Style staff when it arrived on our table. "I think we were all so shocked to see how huge the bowl was compared to the picture of it on the menu," says Roxanne, and she was right. The portion of this dish is plenty for two people to enjoy or with extra to take home.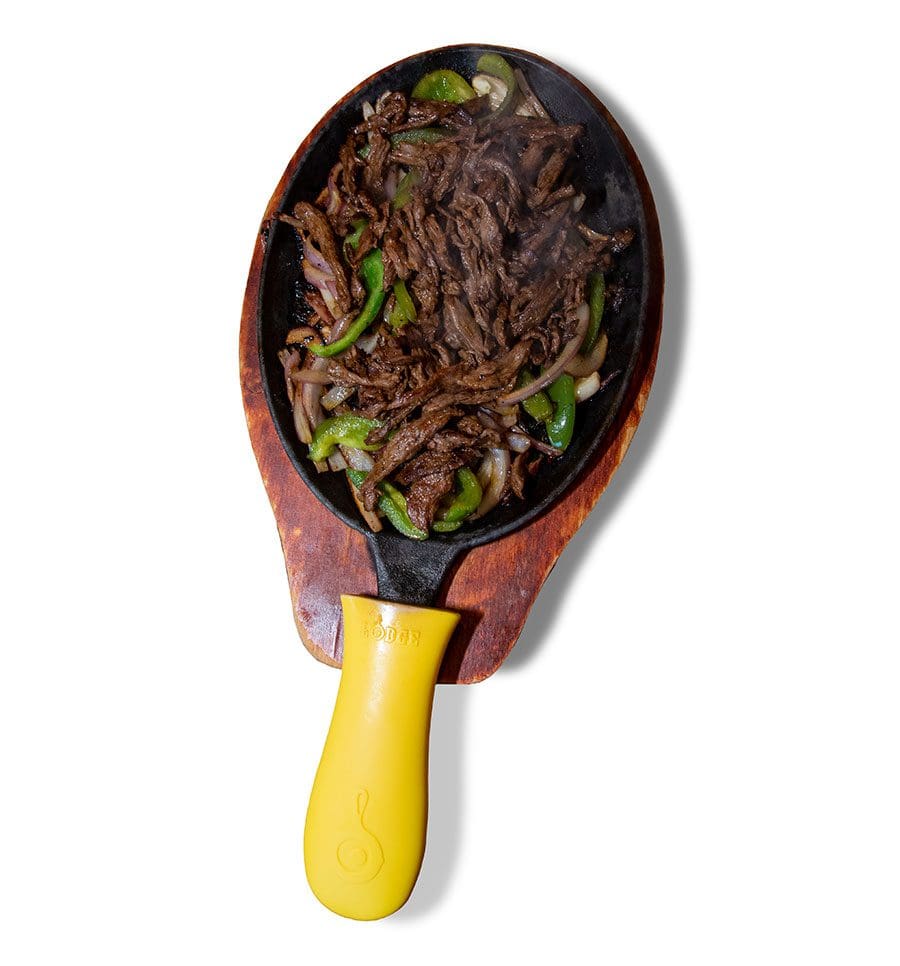 Another unique entrée on Salsa's menu is the Hawaiian burrito, which Arlette claims as "very good," featuring a fusion of sweet, spicy, and in-between taste sensations. The flour tortilla is filled with either grilled chicken or steak, bell peppers, onion, pineapple, bacon, specialty sweet mango sauce with a unique fusion of fresh pineapple, mango, and jalapenos with tangy twist of citrus. 
Arlette's favorite dish on Salsa's menu is the Arroz Con Pollo. "It's very simple dish, but it is very good," she says of the entrée of grilled chicken over rice with house-made queso blanco, lettuce, tomato, sour cream, and warm flour tortillas. 
Our group was full after savoring appetizers and entrées that we didn't have room for desserts; however, we were captivated by Salsa's sweet choices: Fried cheesecake, Mexican chocolate lava cake, Churros filled with Bavarian cream cheese, and fried ice cream, which Salsa serves differently than other eateries' versions. The fried ice cream is listed on the menu as a cinnamon-and-sugar-dusted tortilla bowl filled with crispy coated vanilla ice cream drizzled with chocolate and topped with whip cream. 
Since opening in November 2020 in the location that was formerly Angelo's, Salsa is owned by a Ukrainian family and is decorated with colorful sombrero hats on a couple of walls. The restaurant features a DJ and dancing on many Saturday nights from 10:30 p.m. to 2 a.m., along with occasional mariachi musicians on other nights. 
Salsa's entertainment and menu specials can be seen on the restaurant's website: salsa441.com.
---
Salsa Restaurant and Bar
2270 Vindale Road, Tavares, FL 
Hours: 11 a.m. to 9 p.m. daily, with extended hours for dancing on Saturday nights. 
For more information, call 352.609.2666 or visit salsa441.com
Originally from Anderson, Ind., Theresa worked for The Herald-Bulletin for many years. After experiencing a winter with 53 inches of snow, her late husband asked her to get a job in Florida, and they headed south. Well known in the area, Theresa worked with The Daily Sun and The Daily Commercial prior to joining Akers.
Share This Story!