8am Update from Lake and Sumter Style Weather Center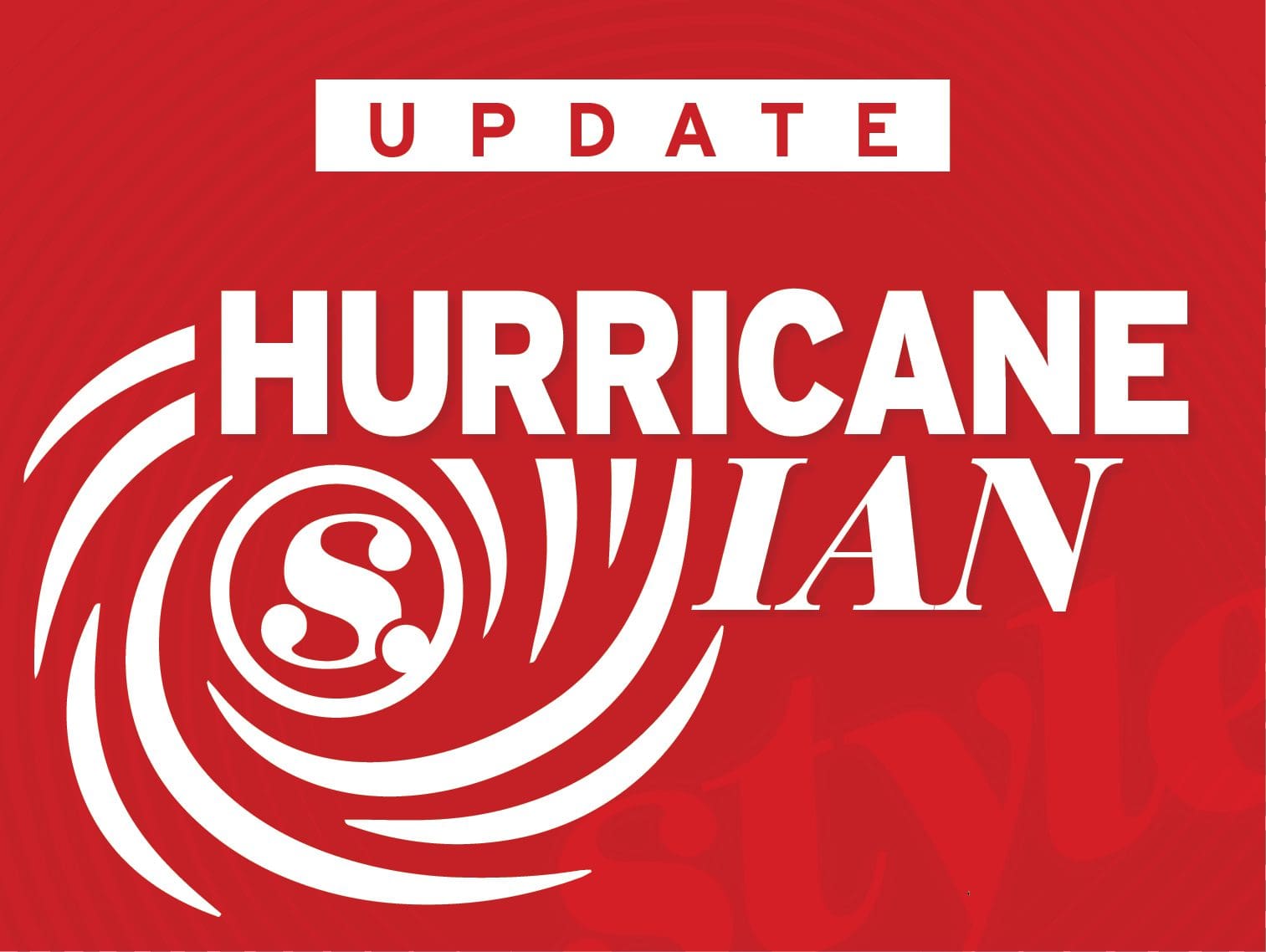 Ian Powers up to a Category 4 Hurricane Overnight as it nears Florida.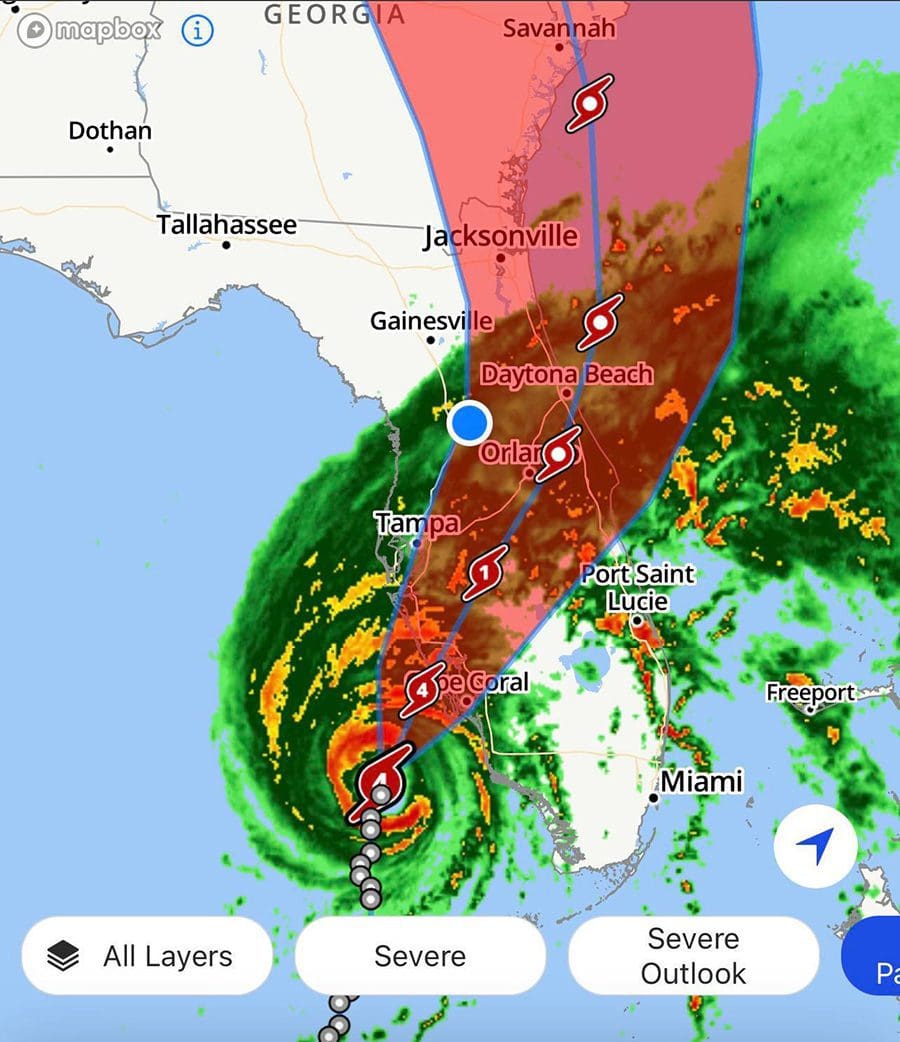 Hurricane Ian has unfortunately been upgraded to a category 4 hurricane. Many of the experts have predicted that the hurricane will maintain wind of 140mph as it reaches shore later on this afternoon into early tonight. Ian was upgraded to a Category 4 at 5am ET this morning.
There is good news for Lake & Sumter Counties the storms eye shifted another 20 nautical miles to the south and that's totaled over 100 nautical miles in the past 48 hours so the worst of the cone of uncertainty is now headed toward North Port Florida and then it is luckily headed to sparsely populated areas initially up highway 17 as it closes in on Wauchula then on to Kissimmee Florida.
That means Lake and Sumter counties are nearly out of the danger zone. However.. we still need to watch out for major flooding, micro bursts that can bring down tree limbs along with tornados! That's right we are on the dirty side of the Hurricane so we are not out of the woods yet.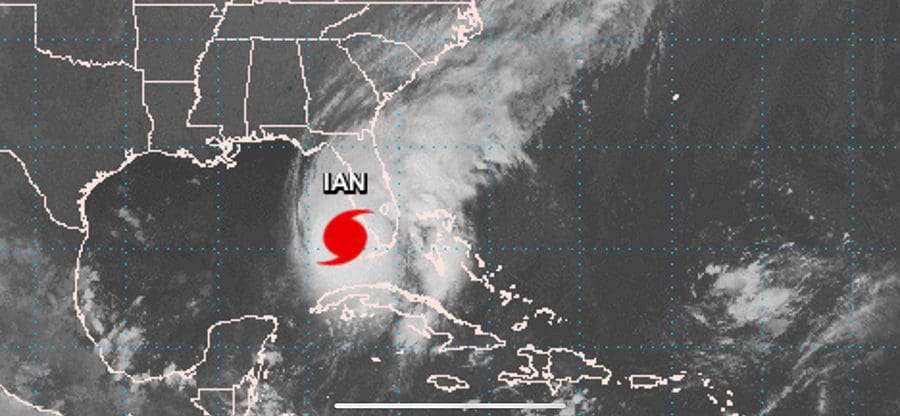 Flooding
As far as flooding is concerned I want to stress that we still could see up to 1 to potentially 2 feet of rain in some areas in our counties. Please be prepared for that. Flash flooding is still a possibility and you should be ready for that especially if you live in an area prone to flooding. Take all precautions necessary and seek evacuation to the sites listed below.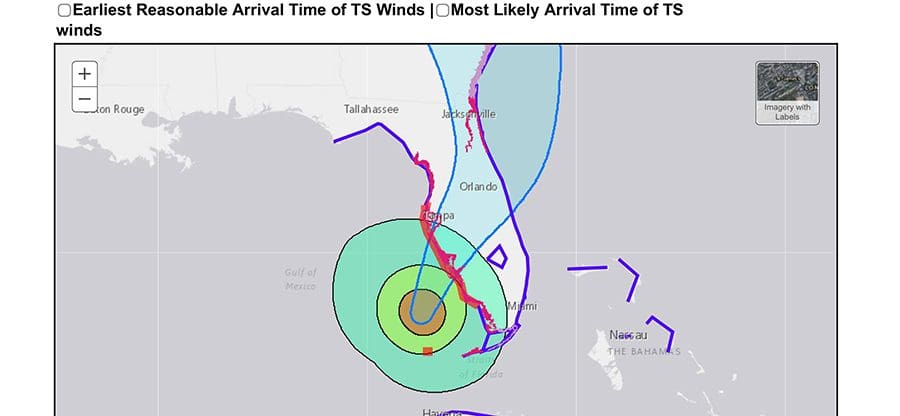 Still Be Prepared for Power Outages!
More than 17,200 customers were affected by power outages in Florida as of early Wednesday morning, as residents got a preview of Hurricane Ian's force. The Florida Power and Light Company reported a total of 17,255 outages across several counties, including Broward, which has seen more than 6,700 outages, as well as Miami-Dade, where more than 5,700 outages have been reported, as of around 3:15 a.m.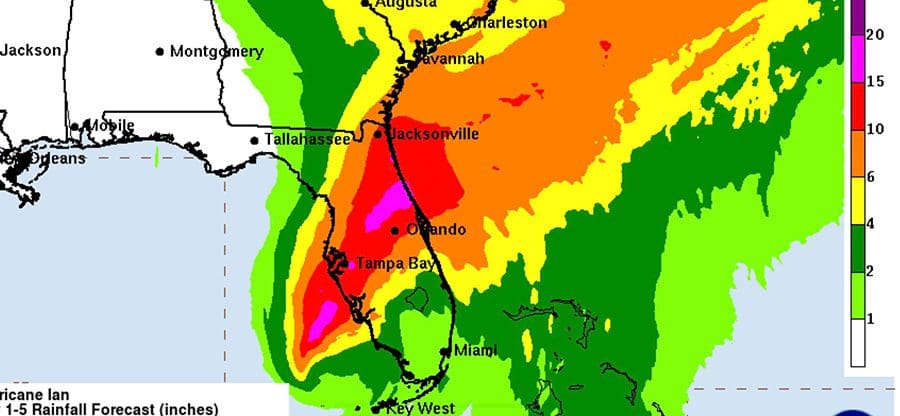 Lake & Sumter county shelters open at 4pm Tuesday
Primary Shelters 
East Ridge High School – 13322 Excalibur Road, Clermont

 

East Ridge Middle School – 13201 Excalibur Road, Clermont

 

Eustis High School – 1300 E. Washington Ave, Eustis

 

Leesburg High School – 1401 Yellow Jacket Way, Leesburg

 

Mount Dora High School – 700 N. Highland St. Mount Dora

 

Tavares High School – 603 N. New Hampshire Ave, Tavares

 
Pet Friendly Shelters 
Mascotte Elementary School – 460 Midway Ave, Mascotte

 

Round Lake Elementary School – 31333 Round Lake Road, Clermont

 

Spring Creek Elementary School – 44440 Spring Creek Road, Paisley

 

Treadway Elementary School – 10619 Treadway School Road, Leesburg

 

Astatula Elementary School – 13925 Florida Ave, Astatula

 

Leesburg Elementary School – 2229 South St, Leesburg

 

Lost Lake Elementary School – 1901 Johns Lake Road, Clermont

 

Umatilla Elementary School – 401 Lake St, Umatilla

 

Villages Elementary School – 695 Rolling Acres Road, Lady Lake

 
Special Needs Shelters 
Astatula Elementary School – 13925 Florida Ave, Astatula
Leesburg Elementary School – 2229 South St, Leesburg
Lost Lake Elementary School – 1901 Johns Lake Road, Clermont
Umatilla Elementary School – 401 Lake St, Umatilla
Villages Elementary School – 695 Rolling Acres Road, Lady Lake
Sandbag Locations available from 8am – 5pm daily 
Residents must bring own shovels and are limited to 10 bags

 
Astor Area (Fire Station #10) 
23023 State Road 40, Astor, FL 32102

 
East Lake Sports and Community Complex 
24809 Wallick Rd, Sorrento, FL 32776

 
P.E.A.R Park 
26701 US Hwy 27, Leesburg, FL 34748 (Use Front Entrance)

 
North Lake Regional Park 
40730 Roger Giles Rd, Umatilla, FL 32784

 
Minneola Athletic Complex 
1300 Fosgate Road (13930 Education Ave) Minneola, FL

 
The City of Clermont – West Park Ballfields 
658 12th Street, Clermont

 
The City Of Eustis – Eustis Fire Station 22 
100 W Norton Ave, Eustis, FL 32726

 
Have extra water and food on hand to last one week or more. We recommend having a plan to toilet your pets inside the house during the worst of the storm if necessary. High winds and debris will be potentially dangerous if not lethal to pets so have this plan in place.

 

Have a plan in case a pet is injured. There are local urgent care centers in the area which you should inform yourself on.

 

Hand powered can opener – In case the power is out for a prolonged period many pet foods are opened by an electronic can opener. Make sure to have a manual one on hand just in case.

 

Toys and Treats – To reduce stress make sure to have toys and treats on hand.

 

Medical Records – Make sure to have medical records on hand in case, including photos of your pets.

 

Microchip – A good rule of thumb is to always have your pets microchipped in order to find them if they get lost.

 
Kyle Coppola was born in Newton, Massachusetts and received his Bachelor of Fine Arts in Communications from Curry College in 2016. After traveling to Florida on a family vacation, he decided he could not get enough of the warm weather and made the move from snowy Massachusetts to central Florida 8 years ago.
For the last decade Kyle has gained valuable experience in social media content creation, marketing and sales, writing, video production, sports announcing and even broadcasting for local radio stations, such as FM 102.9 in The Villages and FM 91.5 in Massachusetts. Every year he volunteers at The Villages Charter High School as a play-by-play sports announcer for the football games as well as a public address announcer for the basketball games, including the annual Battle at The Villages Tournament.
Outside the office Kyle is a husband and father to two beautiful girls along with their cat. In his spare time he likes to spend time with his family, travel, play golf and swim. He is also a huge sports junkie and even bigger motorsports fan and loves to attend racing events when he can.
Share This Story!