9pm Update from Lake and Sumter Style Weather Center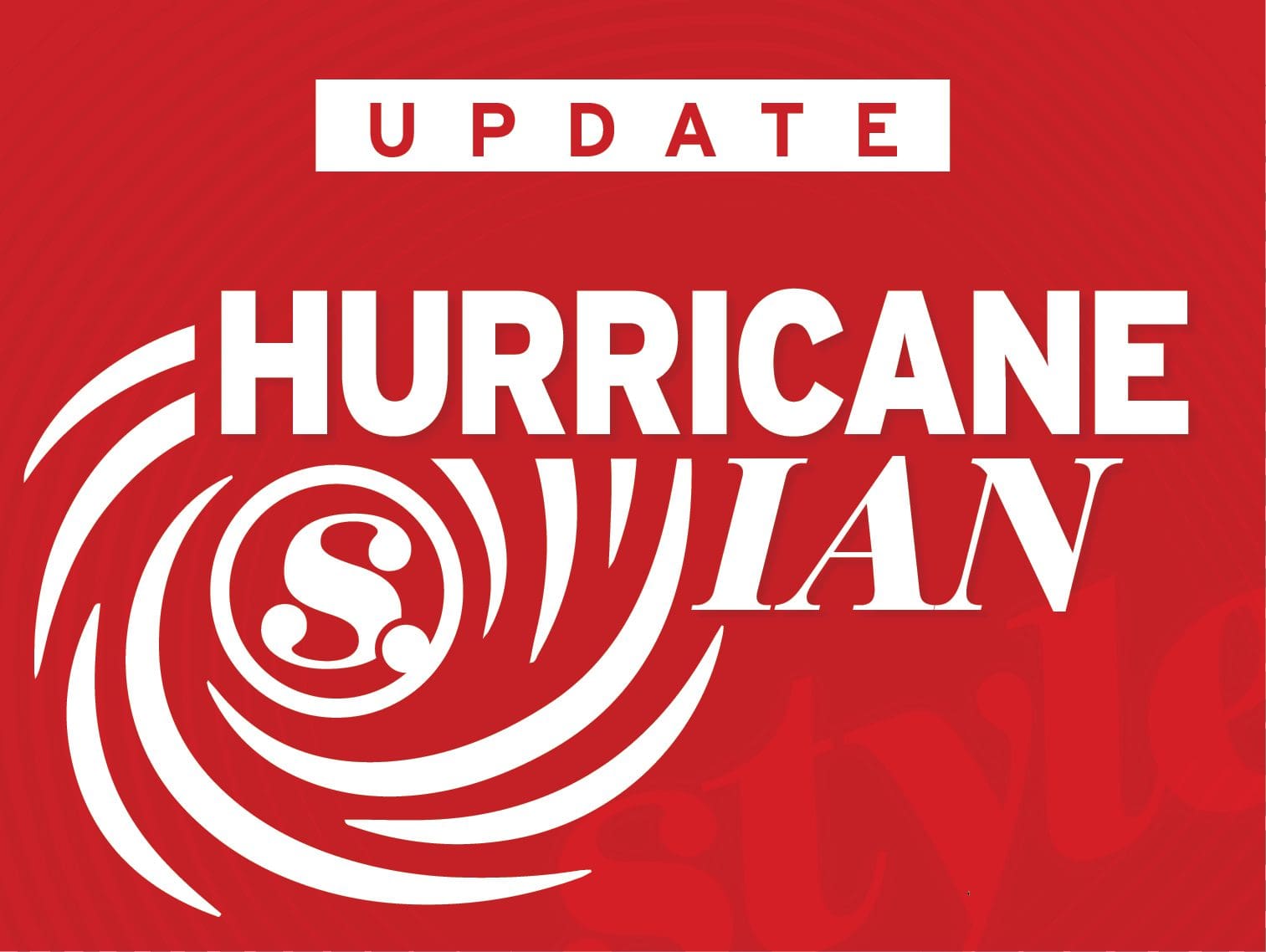 Ian now has a maximum sustained wind speed of 120mph.
The Hurricane Warning was Extended Southward in Southwestern FL. Life-Threatening Storm Surge, Catastrophic Winds and Flooding Expected in the FL Peninsula. Ian will likely make landfall tomorrow around Charlotte Harbor at approximately 5pm. That's nearly the identical place Hurricane Charlie came ashore 18 years ago. The good news is that the eye has shifted further south by about 10 nautical miles. The bad news is the rain potential has increased rapidly. Now expect Lake and Sumter counties to have 1 to possibly 2 feet of rain.
The storm has now entered the Southeastern Gulf of Mexico and is still holding at a Category 3 storm. That is expected to intensify tonight and tomorrow before making landfall in Florida as a Cat 4 Hurricane. All indications are that once landfall is made, that wind shear should disorganize at least some of the storms incredible power and downgrade to a Category 1 before potentially becoming a tropical storm before moving out into the Atlantic.
As of 8pm The storm was located about 180 miles south-southwest of Punta Gorda, Florida packing with it maximum sustained winds of over 120mph. Flooding will continue to be a major risk for the Central Florida region while Ian passes through. Again we are expecting landfall near Tampa Florida on Thursday around 2am. Whatever preparations to protect life and property should currently be in progress. Wide spread power outages are forecasted for our area so please be prepared for that.
Keep checking in with us for more updates as we track Ian's landfall.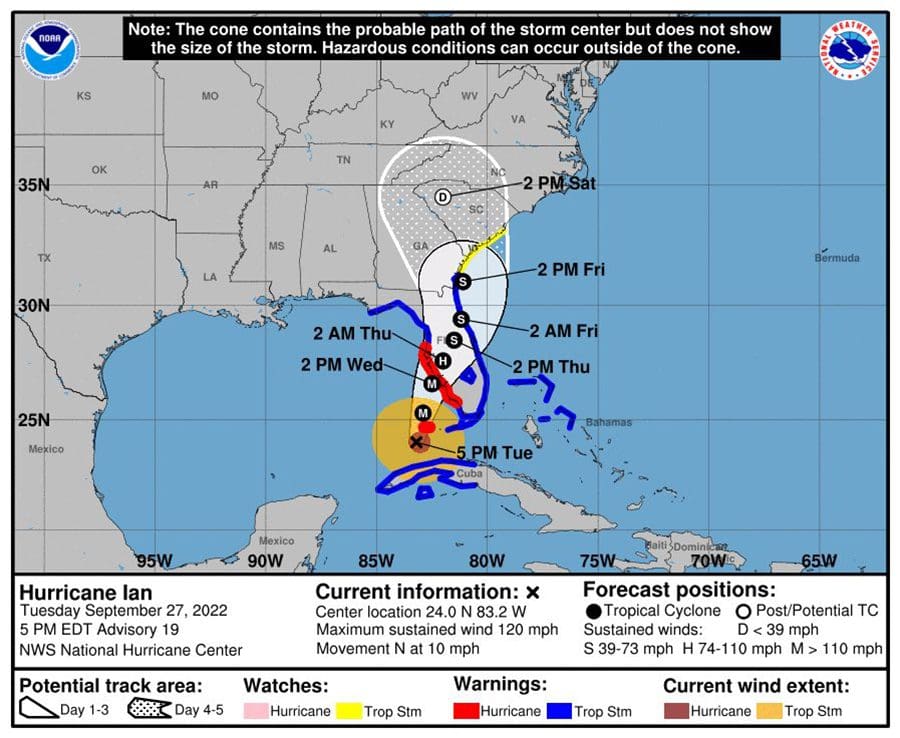 Kyle Coppola was born in Newton, Massachusetts and received his Bachelor of Fine Arts in Communications from Curry College in 2016. After traveling to Florida on a family vacation, he decided he could not get enough of the warm weather and made the move from snowy Massachusetts to central Florida 8 years ago.
For the last decade Kyle has gained valuable experience in social media content creation, marketing and sales, writing, video production, sports announcing and even broadcasting for local radio stations, such as FM 102.9 in The Villages and FM 91.5 in Massachusetts. Every year he volunteers at The Villages Charter High School as a play-by-play sports announcer for the football games as well as a public address announcer for the basketball games, including the annual Battle at The Villages Tournament.
Outside the office Kyle is a husband and father to two beautiful girls along with their cat. In his spare time he likes to spend time with his family, travel, play golf and swim. He is also a huge sports junkie and even bigger motorsports fan and loves to attend racing events when he can.
Share This Story!