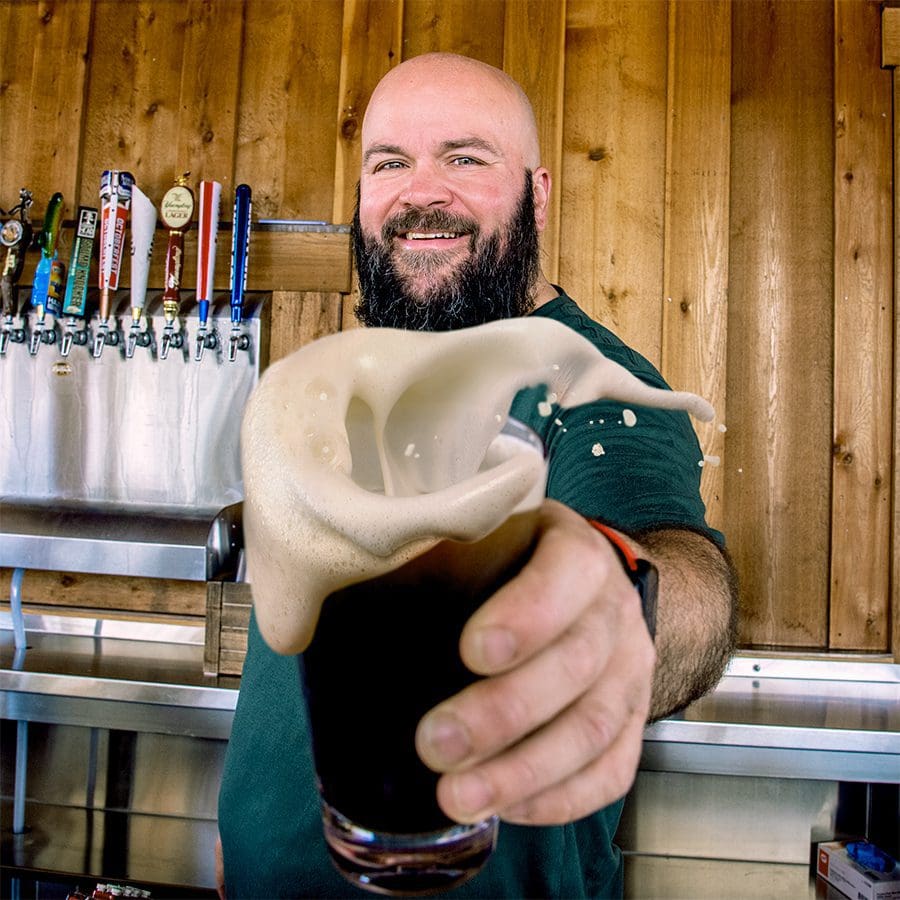 How Patrick Graner tapped into a new profession
I am always on the lookout for a "proper" pint of Guinness and heard I could find one at McGrady's in Sawgrass Grove. 
Lucky for me, Patrick Graner was behind the stick that day and when the creamy elixir was put in front of me, I stayed for two. 
Graner, 47, originally from Allentown, Pennsylvania, didn't start tending bar right out of school. 
"I wasn't that great of a student and was over high school, so I went to work in a warehouse driving forklifts for a distribution center."
He soon became bored and uninterested. 
"I was constantly late for work and couldn't figure out what I wanted to do with my life." 
Then, inspiration came from an unlikely source.
"My mom and dad suggested that tending bar would be a good fit because I was pretty social, and it was a way to get me focused on something that would let me work with the public."
He took bartending classes and found work right away. 
At 21, he started at a famous Philly cheesesteak joint called "The Brass Rail," but later realized it wasn't a good "fit," which any veteran bartender knows is crucial to success. 
He bounced around, taking jobs in private clubs and other watering holes until he landed a gig at TGI Fridays, the holy grail of corporate training. 
"I wanted to be surrounded by the best and that company is truly focused on the bar."  
In 2005, he moved to the Village of Belle Aire with his grandad. His parents also lived there and worked for Sumter County. 
Graner has worked at several bars and restaurants in The Villages, creating close ties with others in the business, but also with his valued guests. 
"I have two sets of extended snowbird friends who take care of my dog anytime I want." 
Mike and Maureen, and Al and Annette have become surrogate parents for his 9-year-old dog Pugsley, and he even brings his
mom Anita for holiday dinners. 
"I've acquired a new family and now we have a new tradition." 
I'm sure Pugsley is the happiest of them all.