A little area his-STAR-y lesson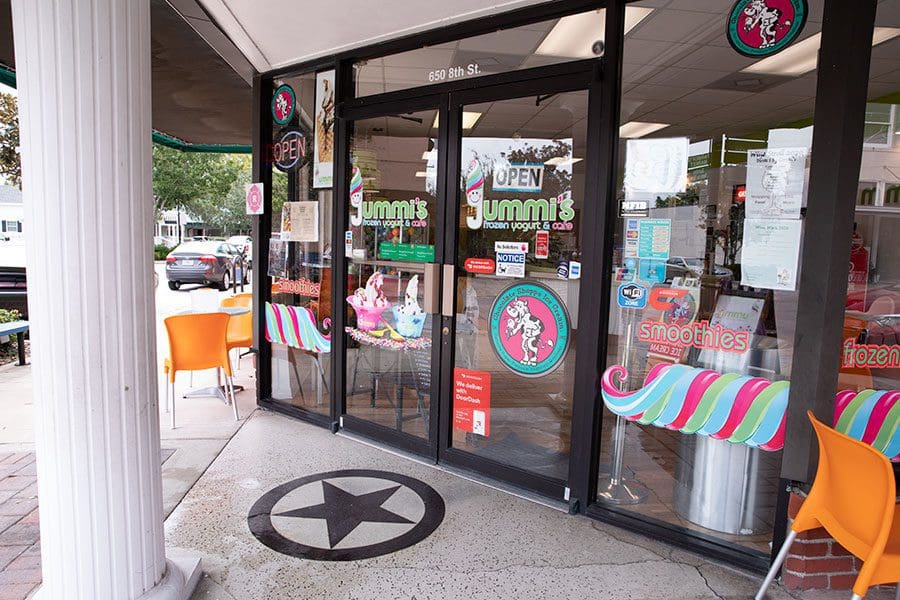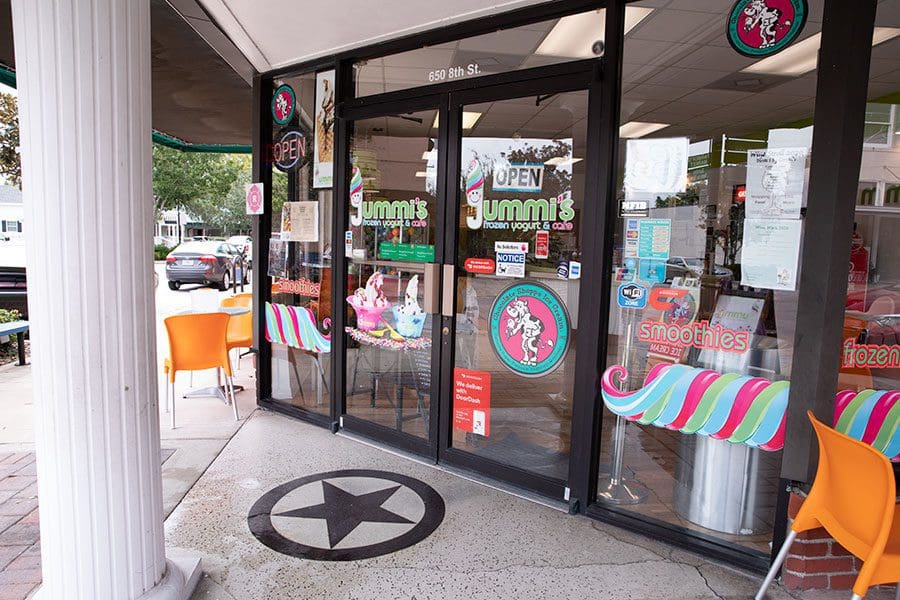 If one were to visit Yummi's Frozen Yogurt and Cafe, 650 8th Street in downtown Clermont, they may notice many things inside and outside of the shop.
That includes the store's cute logo; a smiley faced dollop of frozen swirls atop the "Y" in Yummi's, a plethora of yogurt, sorbet and gelato flavors, plenty of toppings to choose from and a cute choice of colors and décor inside the shop.
And if you haven't noticed, there is a black star on the sidewalk right outside the shop's front door. Wondering what it signifies?
Well, mystery solved! The star was put there in the 1920s when the corner building that is Yummi's was a Texaco gas station. The star – the Texaco logo – is what remains of its history there.
In fact, there is video of it. Members of the Cooper Memorial Library Association Board of Directors in Clermont found it in a box containing photos, documents and an old reel of film for a project involving an update to a historical book called "Clermont, Gem of the Hills (1884-1984)". The book was republished as "From Gem of the Hills to Choice of Champions" in December 2019.
The film reel contains silent footage of Clermont shot over several years in the 1920s.
In different segments of the film, the Yummi's building appears as the Texaco and as a drug store. And at one point, the star on the sidewalk can be seen.
And that's not the only Lake County building with a Texaco-based history. The Mount Dora Marketplace building at 100 E. 4th Ave., (home of Wolf Branch Brewing Company) also contains a piece of its own.
According to Marketplace owners, the building was a Texaco gas and service station with an adjoining Greyhound bus station in the 1930s. Below the wooden floorboards in the bar area, the actual lifts used to fix the cars remain perfectly preserved.
Before Wolf Branch and its beloved craft beers moved in, a tap room called The Filling Station was considered. That name was a shout-out to the historical aspect of the building.