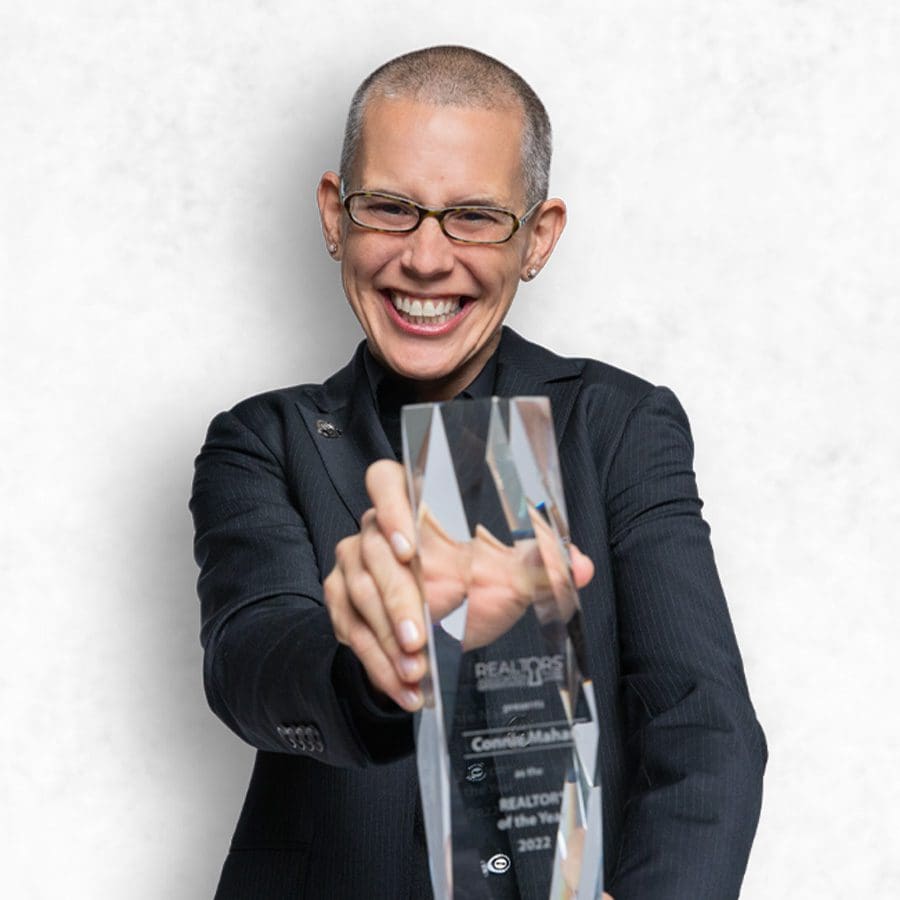 Connie Mahan talks about winning Realtor® of the Year.
Twenty-two years ago, Connie Mahan was trying to break into the field of real estate. In 12 interviews with various brokers, she heard the same disappointing answer. 
"We don't train new people."
Finally, Micki Blackburn, owner of Micki Blackburn Realty in Clermont, decided to take a chance on Connie. You could say it was a big chance. 
Connie wasn't from Central Florida. She did not attend school here. She knew nobody. She was an outsider. She knew nothing about buying and selling houses. 
But she did possess one important characteristic—a servant's heart. She rolled up her sleeves and got down to basics. 
"I got involved in every organization, soup kitchen, committee, volunteer opportunity that I could," Connie says. "If people got together, you could guarantee I would be there. Week after week, month after month. Back then it was a black shirt but the same smiling face with unusually short hair."
The smile and consistent, genuine love for others made Connie a local community pillar in no time. If something was happening, you knew Connie was helping. 
Her relentless desire to give back, her tenacity to never quit, and her never-ending hunger to obtain the necessary education to hone her craft of real estate ultimately paid big dividends. Connie was named the Rookie of the Year by the Realtors® Association of Lake and Sumter Counties. It marked the first time a Sumter County real estate agent won the award. 
"I remember my first committee at the Realtors® Association was on the building audit committee," she recalls. "I think that's where they put newbies. I was crawling around the floor counting surge protectors and desk chairs. I loved it though. It gave me an opportunity to be involved while beginning to build my network of Realtor® peers that shared the same core values."
Fast forward 22 years and Connie's love for real estate remains as strong as ever. She is owner of Connie Mahan Real Estate Group, which she opened in 2011. She remains a consistent multimillion-dollar producer and has earned many referrals and repeat clients. She also continues winning awards. During the association's annual gala on January 14, Connie was named Realtor® of the Year. 
"By elevating those around us, even our competitors, we elevate our whole community."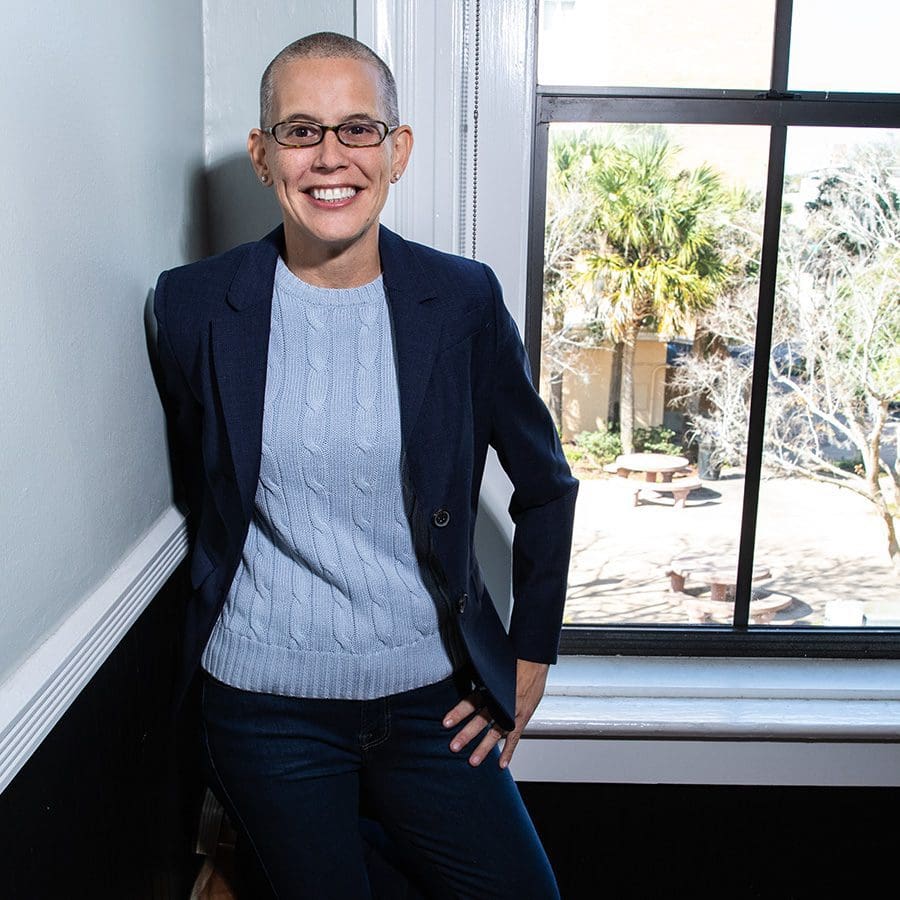 "I was speechless, shaking and humbled," she says. 
Something made that night even more spectacular. One of Connie's agents, Kristen Held, won the coveted Rookie of the Year award. That marked the first time in the history of Lake and Sumter counties that both awards went to the same office in the same year. 
"It was truly an epic night," Connie says. "Kristen worked, volunteered, and navigated her first year as if she was a seasoned veteran and earned every ounce of that award."
Of course, winning awards is nothing new for Connie. She is two-time recipient of the Sumter County Businesswoman of the Year and received the United Way of Sumter County Hometown Hero award. Other honors include: Outstanding Sumter County Small Business of the Year; Sumter County Innovator in Real Estate; and the "Top 10 Women to Watch in the Heart of Central Florida." Recently, she was recognized as one of RISMedia's 2023 Real Estate Newsmakers. 
In addition, Connie Mahan Real Estate Group is South Sumter County's top independent agency in both volume and units sold. 
Connie is humbled about her achievements. For her, it's really all about a love for her community, a love for her clients, and a love for her agents. 
"Being of service to others is my mission; the fact that I get to do that through real estate is a blessing," she says. "Helping people buy, sell, build their family generational wealth, working with investors, and building my community is work that truly doesn't feel like it should be called work. It's a gift I get every day. And now a strong passion of mine is working with new agents. I enjoy giving agents the chance that Micki gave me. It sparks joy after a decade of doing it. Helping agents understand that building their book of business by being brilliant at the basics, not buying leads, is a challenge, but one that I get excited about. Watching them have that light bulb moment of seeing the return on their time invested into their business makes my day."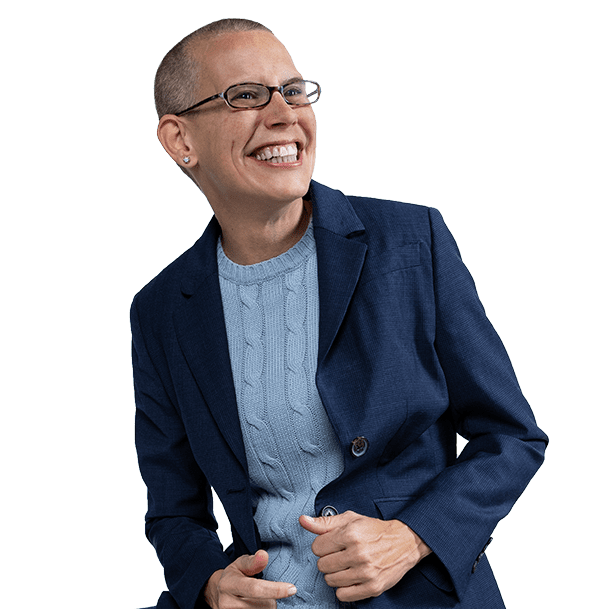 Connie anticipates that 2023 will be an equally exciting year for her team. On April 1, they are hosting the second annual Beats and Eats, a live music and food truck event the company founded to support the Sumter Youth Center.
Connie is also founding member of the newly formed Sumter County Network for Women's Council of Realtors®. 
"This is really exciting," Connie says. "To bring leadership and business training to our community and fellow Realtors is thrilling. We have been underrepresented in positions of leadership in local, state, and national boards, and my hope is to change that. By elevating those around us, even our competitors, we elevate our whole community. I am so excited to watch Sumter County shine."
Despite her heavy community involvement, Connie has big goals for her company and her agents. 
"I am just as determined and driven as ever to guide us all through this new market to slay those goals through 2023," she says. 
This much is certain: Connie will continue having a positive effect on the well-being and success of individuals in the communities she serves.  
Is there a particular subject that you would like us to write about?
Give us a shout!
Is there a particular subject that you would like us to write about?
Give us a shout!
Is there a particular subject that you would like us to write about?
Give us a shout!
Akers Media Group's James Combs has been a staff writer for several local publications since August 2000. He has had the privilege of interviewing some of Lake County's many fascinating residents—from innovative business owners to heroic war veterans—and bringing their stories to life. A resident of Lake County since 1986, James recently embarked on a journey to lead a healthier lifestyle. He has lost 60 pounds and walks nearly five miles a day. In his spare time, he enjoys target shooting, skeet shooting and watching his beloved Kentucky Wildcats!
Share This Story!