A past not restricted to just one lifetime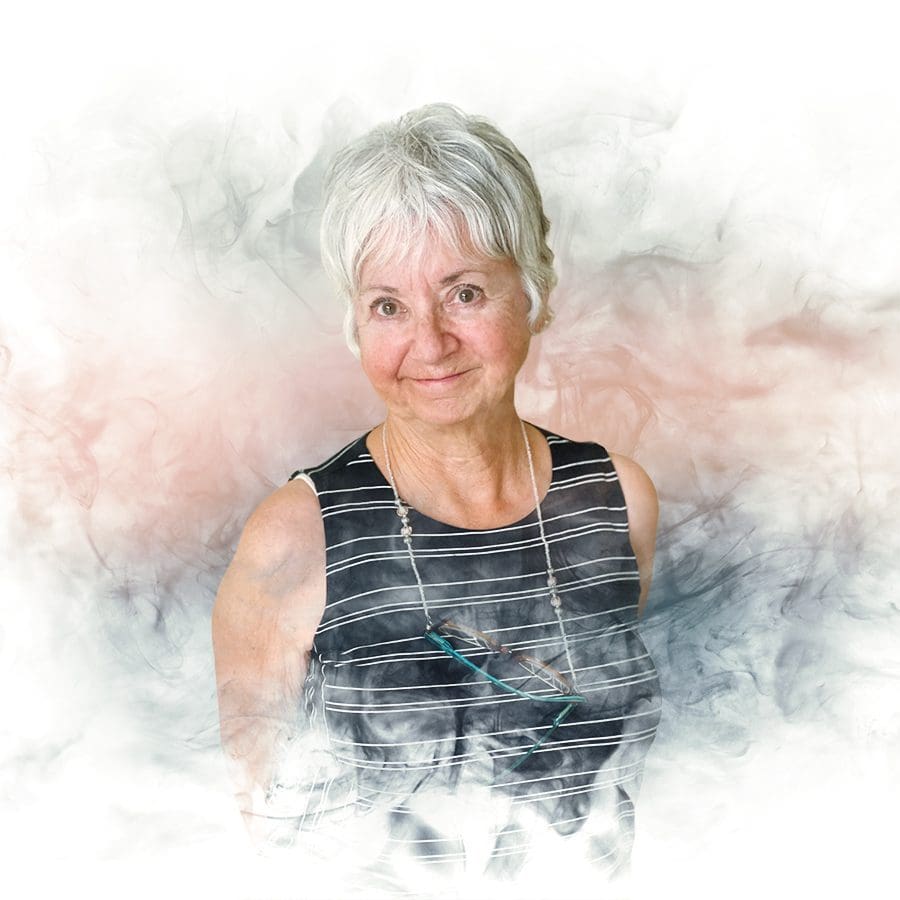 Guided hypnosis helps people heal in the present by visiting the past.
Many people desire a glimpse into the future. 
But one resident of The Villages helps her clients delve into the past—a past not restricted to just one lifetime.  
Karol Mroczek uses past life regression therapy to put clients into a state of hypnosis to experience memories from a time their soul inhabited another body. She believes this form of therapy allows people to find happiness and understand why they are enduring difficult times. 
"It's basically a recognition or experience that we're multi-dimensional beings, and as such we carry a lot of memories with us in our consciousness," Karol says. "When the mind is relaxed in a trance state, we can more easily access those memories."
Past life regression therapy assumes reincarnation, the belief that one's soul lives on through multiple lifetimes. While reincarnation is a central tenet in religions such as Buddhism and Hinduism, Christianity does not endorse reincarnation. 
People seek the treatment for a variety of reasons. Some want to know what was behind a strange experience they had. Others wish to better understand why they're in a rocky relationship. Some hope to treat addictions and depression. 
"Most people who undergo this therapy are amazed," Karol says. "It's like they got so much information that they have to unpack it a little at a time. Over the years, I have found that the answers they receive from undergoing this therapy might not have been the specific answers they asked for that day, but the answers are exactly what they needed that day."
In 2014, Karol traveled to Arkansas to be trained by Dolores Cannon, an acclaimed regressive hypnotherapist who has authored numerous books on the subject. Since then, Karol has been practicing past life regression therapy from her home. 
One session costs $175 and lasts approximately three hours. 
"In preparing for a session, I ask clients to come up with six or eight themes or questions beforehand that are important to them at this point in their life," Karol says. "Once I get them into a trance state, they become more in touch with their highest expression, their highest consciousness, and their true authentic self. In that state I can dialogue with the client, ask questions, and get pure answers." 
The conversation is recorded so clients can replay it after the session. 
"When you're in a trance state you typically don't remember what you say," Karol says.
Akers Media Group's James Combs has been a staff writer for several local publications since August 2000. He has had the privilege of interviewing some of Lake County's many fascinating residents—from innovative business owners to heroic war veterans—and bringing their stories to life. A resident of Lake County since 1986, James recently embarked on a journey to lead a healthier lifestyle. He has lost 60 pounds and walks nearly five miles a day. In his spare time, he enjoys target shooting, skeet shooting and watching his beloved Kentucky Wildcats!
Share This Story!