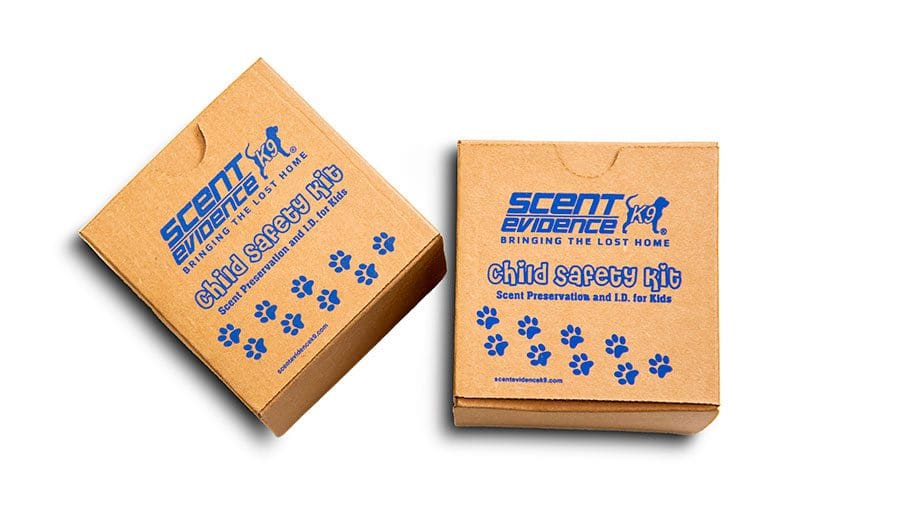 Safety kits for children and adults provide valuable tool when loved ones go missing.
photos: Nicole Hamel
A parent's moment of fear: You're enjoying a beautiful day at the park while your child is happily playing with other children. You turn your back for a second, and in that instant, your child has vanished from sight.
Most of us can only imagine the helpless panic and worry that sets in.
According to the FBI's National Crime Information Center (NCIC), there were 421,394 incidents reported of missing children in the U.S. in 2019. 
Thankfully, Sumter County Sheriff's Office and Lake County Sheriff's Office have scent kits, which can be used to assist law enforcement officers and their K9 units in locating missing children, when it may be needed.
Manufactured by Scent Evidence K9 of Tallahassee, some 500 Child Safety Kits were recently delivered to Sheriff Bill Farmer, Major Pat Breeden, Lt. Bob Siemer at SCSO's administrative offices. The kits include fingerprinting, dental records, scent preservation, photograph placement, along with medical and physical information of height, weight, hair color, blood type, DNA sample.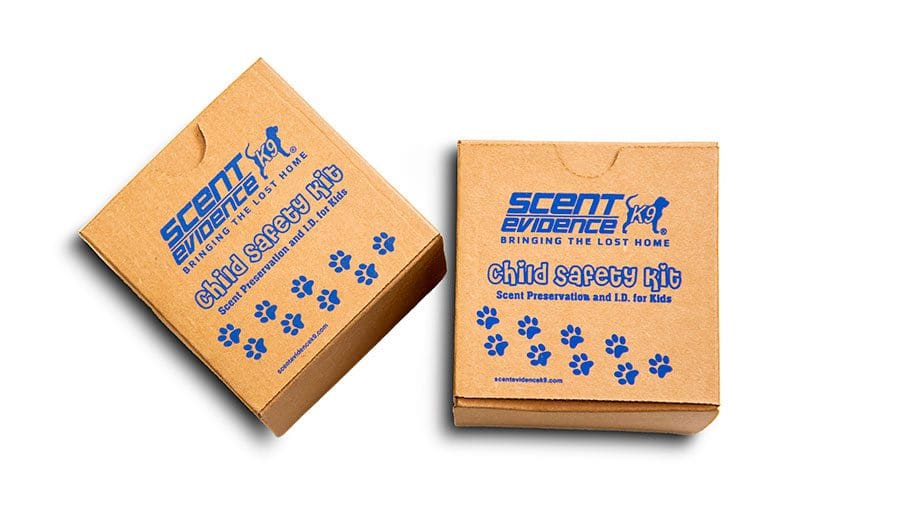 The sheriff's departments also have scent kits for adults who may go missing. 
"Our scent preservation kits are pretty much to develop proactive family safety measures to the most vulnerable," says Beth Hunt, community outreach coordinator for SCSO, adding her department's focus is on two populations: "children with autism disorder and our elderly with Alzheimer's and dementia." 
Beth says the scent in each kit is good for 10 years. The piece of gauge in the kit only features the pure, unique scent of an individual, and the kit is only opened when necessary to assist scent-discriminating bloodhounds in tracking a missing person.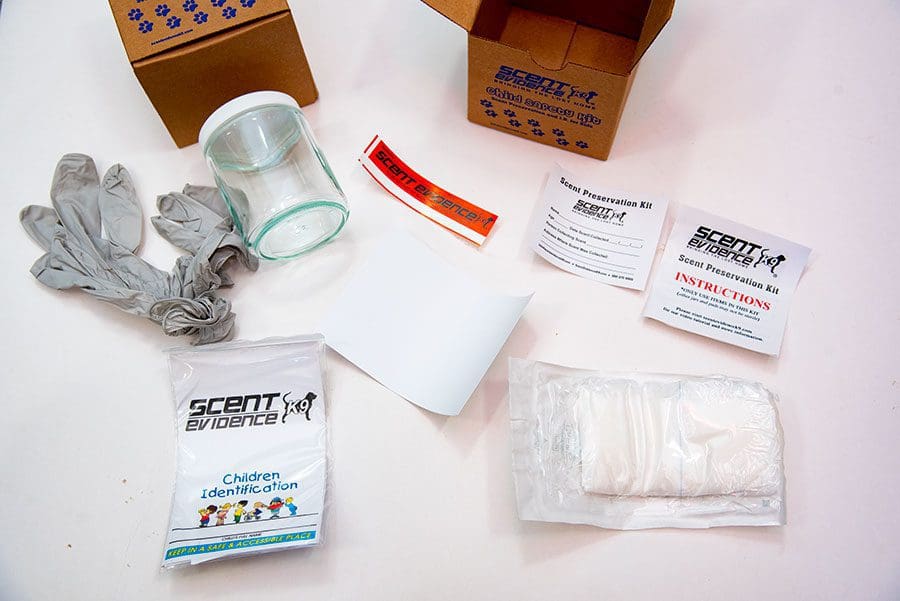 "The importance is having the kit on hand is safety for many reasons," says Beth. "We give out more kits for adults than we do children. We give them out to adults, mainly in The Villages, where we have a lot of dementia and Alzheimer's patients."
Beth says without the kit and there was a missing person case, police would take an item from the bedroom or something out of the house that smells like the child. "There might be three or four smells on top of the person's scent," she says, adding it could make it difficult to track the missing person. "With the kit, there is no other scent on that gauge other than the child's scent, so it works better." 
In Lake County, residents can contact Lake County Sheriff's Office for information on obtaining a scent kit. In Sumter County, the free kits are available from either the Villages Annex or Administrative Office in Bushnell. Sumter County residents seeking information on how to obtain and use a Child Safety Kit to improve the safety of a member of their family can call Beth Hunt at 352.569.1698 or Lt. Bob Siemer at 352.689.4600.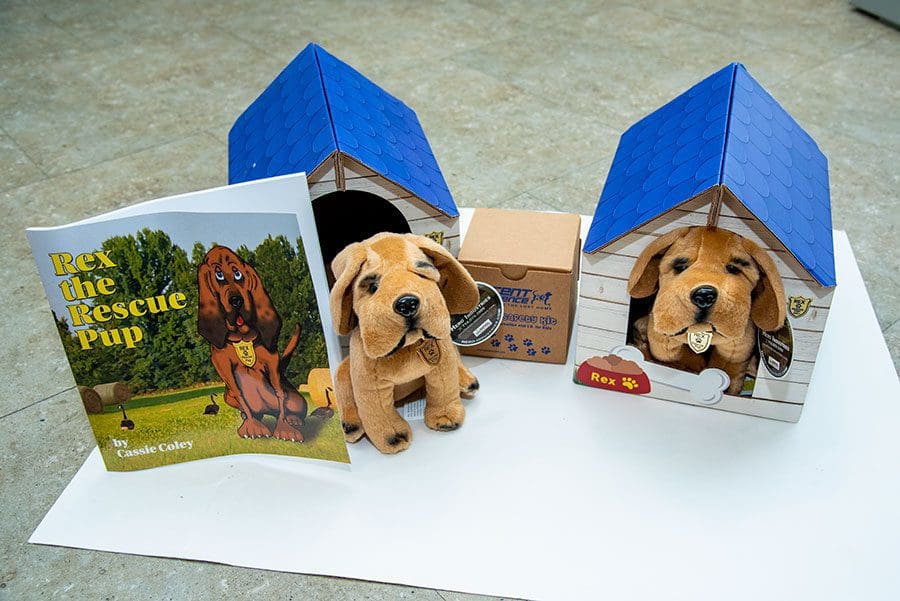 Child safety tips
Talk about safety: Discuss safety in a non-threatening way, so that your child does not become afraid. Help them learn to be cautious and aware of their surroundings.
Maintain open communication: Open communication is the key. Encourage your child to trust their intuition. Make sure they are comfortable letting you know when something feels wrong.
Teach your child their important information: Open communication is the key. Encourage your child to trust their intuition. Make sure they are comfortable letting you know when something feels wrong.
Update your records every few months: Kids grow quickly, and even small changes in height, weight, and hair style can significantly alter their appearance. Make sure you have easy access to recent photos of your child.
Teach rules about dealing with strangers: Let your child know that adults should never threaten children nor ask children for help. Make sure your child understands they should never go anywhere with an adult they do not know.
Do not label clothing or items: Never label clothing or personal items with your child's name or info. A stranger could use this information to gain your child's trust by pretending to know them.
Have a system in place: Teach your child how to find help if separated from you in public. When you're out with your children, point out safe adults they could approach if they were in trouble.
Know where your child is at all times: It can be tough to keep up with active kids but having a list of their activities can help. Keep a list of addresses and phone numbers of places they frequent that you can find quickly.
Source: Childsafekit.com 
Originally from Anderson, Ind., Theresa worked for The Herald-Bulletin for many years. After experiencing a winter with 53 inches of snow, her late husband asked her to get a job in Florida, and they headed south. Well known in the area, Theresa worked with The Daily Sun and The Daily Commercial prior to joining Akers.
Share This Story!