Outstanding Student: Aaron Curlee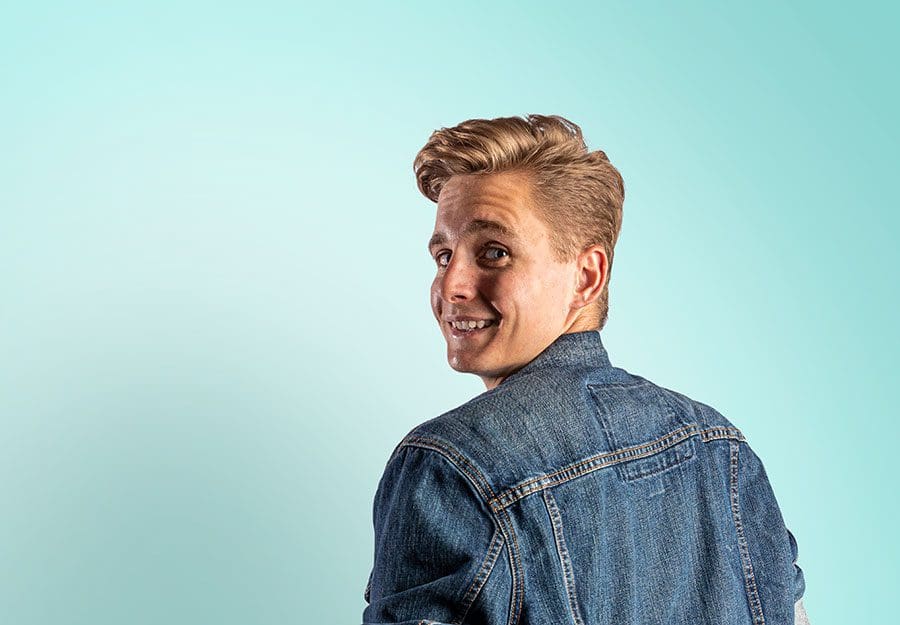 Senior at South Lake High School
Interviewer: Chris Gerbasi // Photo: Nicole Hamel

Vital Stats
Born in Manatee County outside Sarasota.
Member of Clermont Youth Council, a group of students learning about city government.
Competes for the Lake County Rowing Association.
---
What have you learned on the Clermont Youth Council?
I think the most important thing I've learned in the Youth Council is how much more voice I have in my local government than I thought I had.
What project has the Youth Council proposed to the City Council?
We are pushing for more low income/working homeless housing, because homelessness is becoming a large problem in all of Florida due to rising housing costs and other factors.
What's your favorite class and why?
My favorite class is history of any type—U.S., world, European—because I've always loved learning where ideas and civilizations came from and how they have changed, grown, or disappeared over the years.
College and professional goals?
College is a little unclear at the moment. I have been thinking about studying archaeology or anthropology, but after my time in the Youth Council, studying law has also become very interesting to me.
Who's been the biggest influence on your life?
My dad because he always gives me sound advice on whatever I might be dealing with.
Hobbies?
I am learning guitar and I love baking and cooking frequently; I find rainy days are perfect for cookie making. I also spend a little time in creative writing.
Favorite movie?
My favorite movie tends to vary on the day because there are just so many great ones, but I do love "The Last Samurai."
Favorite band?
Boston. The harmonies in all of their songs are just amazing.
Biggest pet peeve?
I despise wasted time. This includes traffic, slow talkers, and, especially, long lines for food.