Adventurous Chef Discovers Unexpected Love Affair with Cooking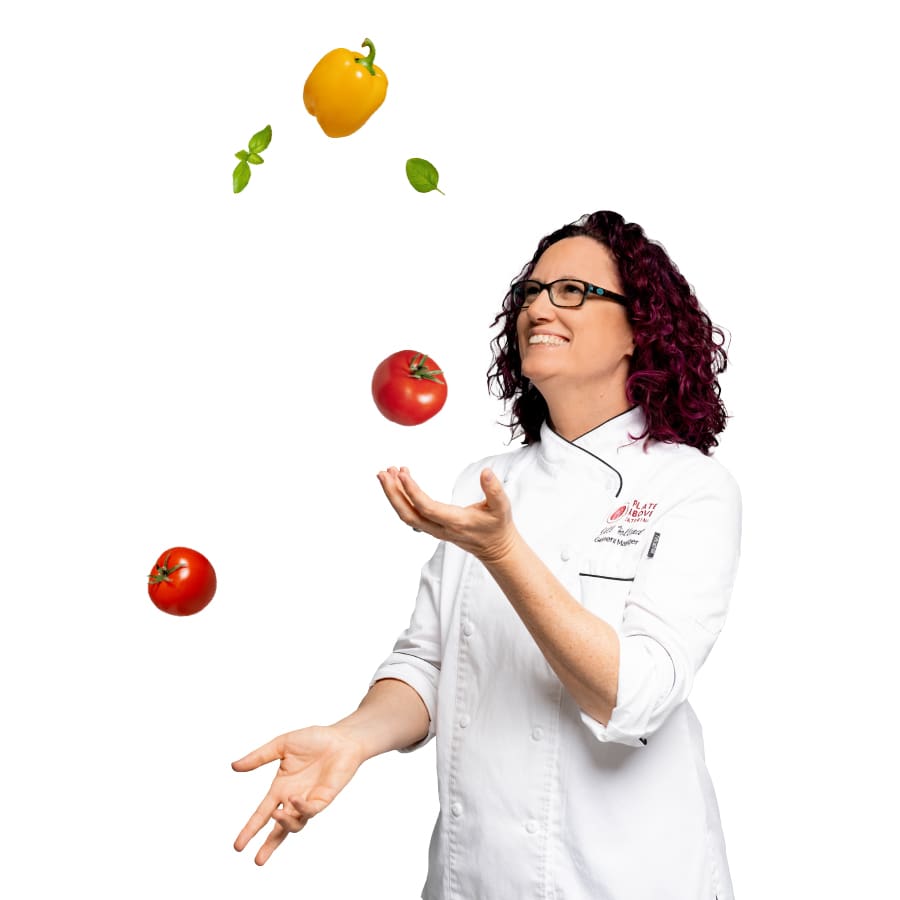 Jill Holland
My journey:  I tried several different careers: retail at Disney for six years, Real Estate office assistant for six years, Realtor for about a minute, swimming instructor for three years, and I helped my husband with his comic book and gaming store for a couple years. Around 2006, I attended an in-home cooking class for a friend's birthday party and fell in love with cooking. At the age of 36, I entered the Culinary Management and Restaurant Management Degree programs at Valencia College. 
Why I joined Second Harvest: I had been teaching in-home cooking classes and thought this would be a fun way to reach out to people wanting to learn more than just home cooking. 
Plate Above's mission: Is to help others. I instill it in my team. As a social enterprise, I get the privilege to do what I love – catering – and through our success, support the program as it nurtures and guides students on their own journey and careers. I love watching the students build their careers and then fly the nest.
When cooking, I love: The artistry of combining flavors, the science and magic of "a little bit of this and a smidge of that" to make the ingredients sing in harmony. I love the community that food brings together. Food is nourishment for the body and soul.
A fun fact about me: I love adventure in all shapes and sizes. It could be going on a cruise with my hubby, kayaking, horseback riding, or zip-lining. It could be playing Dungeons & Dragons each week with a group of friends, trying a new restaurant or a day at the beach with my best friend.
A saying I live by: In the kitchen, it is "Cook Good Food!"  In life, "just keep swimming."
My message: Be kind even when you don't want to be. Even when all you want to do is jump out of your skin with anger, be kind.
Originally from the small town of Berryville, Arkansas, Cindy has become a multimedia specialist in journalism, photography, videography and video editing.
She has a B.S. in Communications from the University of Central Arkansas and is a correspondent for The Daily Commercial, LakeFront TV and Beacon College's PBS talk show, "A World of Difference," where she received an Anthem Award and Telly Award.
When she isn't working, Cindy spends time with her husband, Ryan, and son, David, traveling and taking photos of landscapes and wildlife.
Share This Story!