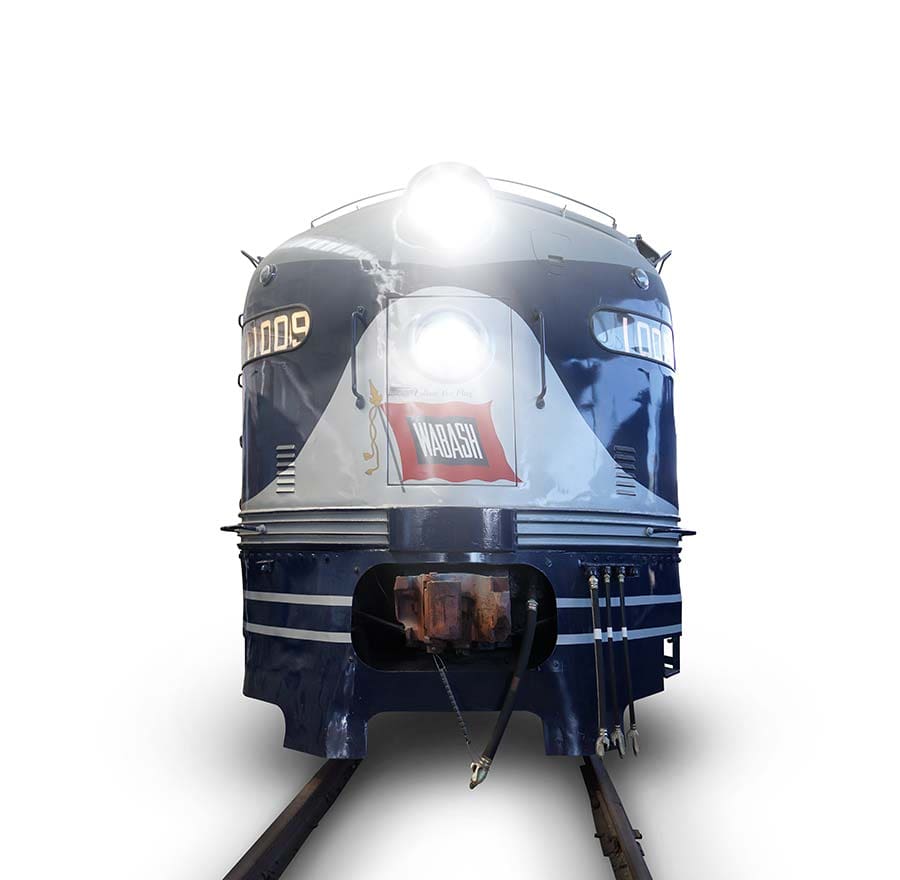 Amtrak's passenger service through the Virginia Blue Ridge Mountains provides a relaxing and picturesque ride into the historic railroad city of Roanoke.
Decades ago, I rode the train every summer to see my grandparents in Pennsylvania. The trip always was an adventure. Then I became an adult and long train rides didn't fit as easily into my Yuppie-packed schedule. 
Now that I'm older and look forward to some quiet time, the idea of five or six hours of uninterrupted train travel sounded delightful. A chance to ride Amtrak's newest route into Roanoke, Virginia, from Washington, D.C.'s historic Union Station provided a chance to see just how much train travel has improved since my 1960s-era excursions. The opportunity to sit back and enjoy the Virginia Blue Ridge scenery without any TSA security lines or traffic congestion also was enticing. And the complimentary Wi-Fi appealed to the many millennials aboard just as it did to me. 
Amtrak, in collaboration with the Virginia Department of Rail and Public Transportation and Norfolk Southern, expanded the Northeast Regional passenger route into Roanoke from Lynchburg in October 2017. For the first time in four decades, passenger rail service returned to the city, which is nestled in a picturesque valley surrounded by the Virginia Blue Ridge Mountains.
Luckily for Central Floridians, riding trains the entire distance is an option—a long overnight option with a transfer at Union Station. Both the Silver Meteor and the Silver Star offer national service from Florida. Or, you can fly into D.C., and then board the late afternoon Northeast Regional #171 train to Roanoke.
"People can stay overnight in D.C. and enjoy a day or two of sightseeing before leaving," says Kimberly Woods, who handles corporate communications for Amtrak. "Then, you can get as relaxed as you want on the train."
Indeed, it was easy to relax in the quiet, modern car that provided a much smoother ride than I remember from train rides of my childhood. I was able to complete some work, relax with a glass of wine from the Café Car, watch a gorgeous Blue Ridge sunset, and even nap a little before arriving in Roanoke. And believe me, I needed all my energy to take in all the city had to offer. 
Hotel Roanoke sets the tone
When the Northeast Regional arrives in downtown Roanoke around 10pm, the Hotel Roanoke has shuttles waiting for its guests. After all, the hotel was built in 1882 by the Norfolk and Western (N&W) Railroad for that very reason—to pick up passengers who spent the night and resumed their journeys the next morning. Today, the Northeast Regional leaves Roanoke early the next morning for its return trip to Washington, D.C., but most arriving passengers elect to stay a few days to take in Roanoke's railroad heritage. 
Known as the "Grand Old Lady on the Hill," the AAA Four-Diamond Hotel Roanoke is an urban resort. The lobby's historic pieces and elaborate artwork may seem formal, but the contemporary services, luxurious modern rooms, and amenities make guests feel right at home. In fact, the hotel has been branded as the "people's hotel," opening its doors for community events, tours, and some of the best food in Roanoke, including the traditional Sunday brunch and the signature 1940s-era dish, peanut soup and spoonbread.
Showpiece for downtown revitalization 
Roanoke has a wealth of museums and historic venues devoted to rail history (see sidebar), but the city offers much more for visitors. Roanoke made a miraculous recovery from the downtown blight of the 1970s because of concerted community efforts to bring arts and culture back downtown. Surveys showed that residents would support a cultural center and, indeed, they have.  
The Center in the Square is a seven-story nonprofit cultural center built in a former feed-and-seed warehouse. I made several visits to the center because there was so much to see and do. Highlights include a children's museum like I've never seen before, a 6,000-gallon coral reef aquarium, the Harrison Museum of African American Culture, a science museum, a pinball museum, and the Mill Mountain Theatre, which hosts well-known shows by professional actors year-round. 
"We started with five organizations, and now we have 10," says Jim Sears, president and general manager for the Center in the Square. "We opened in 1983, and 40,000 visitors came that first weekend."
After a 2013 renovation and expansion, the center is bigger and better. It also is a lesson in how to revitalize downtowns. More than 350 new businesses have opened in the Farmers' Market District, where the Center in the Square is the showpiece. 
Roanoke may be the current end of the line for the Northeast Regional (plans to expand into Blacksburg are underway) but it's the perfect stop for a Blue Ridge vacation. 
Other 'can't miss' Roanoke attractions
The Roanoke Star, a landmark since 1949, sits atop Mill Mountain, where you'll have spectacular views of Roanoke Valley and beyond. Easy walking trails surround the area.
O. Winston Link Museum features exquisite photography by Link, a commercial New York photographer who made more than 20 trips to Virginia at his own expense to capture N&W railroad images. His wall-size murals grace the former depot where railroad enthusiasts as well as photographers can easily lose track of time.
Virginia Museum of Transportation contains the largest collection of diesel locomotives in the South. Located in a former freight station, the museum has expanded its collection to include automotive, aviation, transit, and other artifacts. 
Taubman Museum of Art is an architectural wonder filled with more than 2,000 art treasures. My favorite area was the permanent collection of decorative handbags by the late Judith Leiber.
Explore Park has 1,100 acres and 14 miles of trails for nature lovers. Located at Milepost 115 on the Blue Ridge Parkway, the park is open to the public at no charge.
If you go If you fly into Reagan National Airport, you can catch the Northeast Regional train at either Union Station in Washington, D.C., or at the closer Alexandria, Virginia, station. If you've never seen Union Station, however, it's worth the additional 20 minutes or so (by Uber or taxi from the airport) to go there. Opened in 1907, Union Station is a national treasure. And as your train leaves D.C., you'll catch glimpses of the Washington Monument, the U.S. Capitol, and the Jefferson Memorial.
visitvbr.com // amtrak.com