Amelia's Restaurant at the Waterfront Inn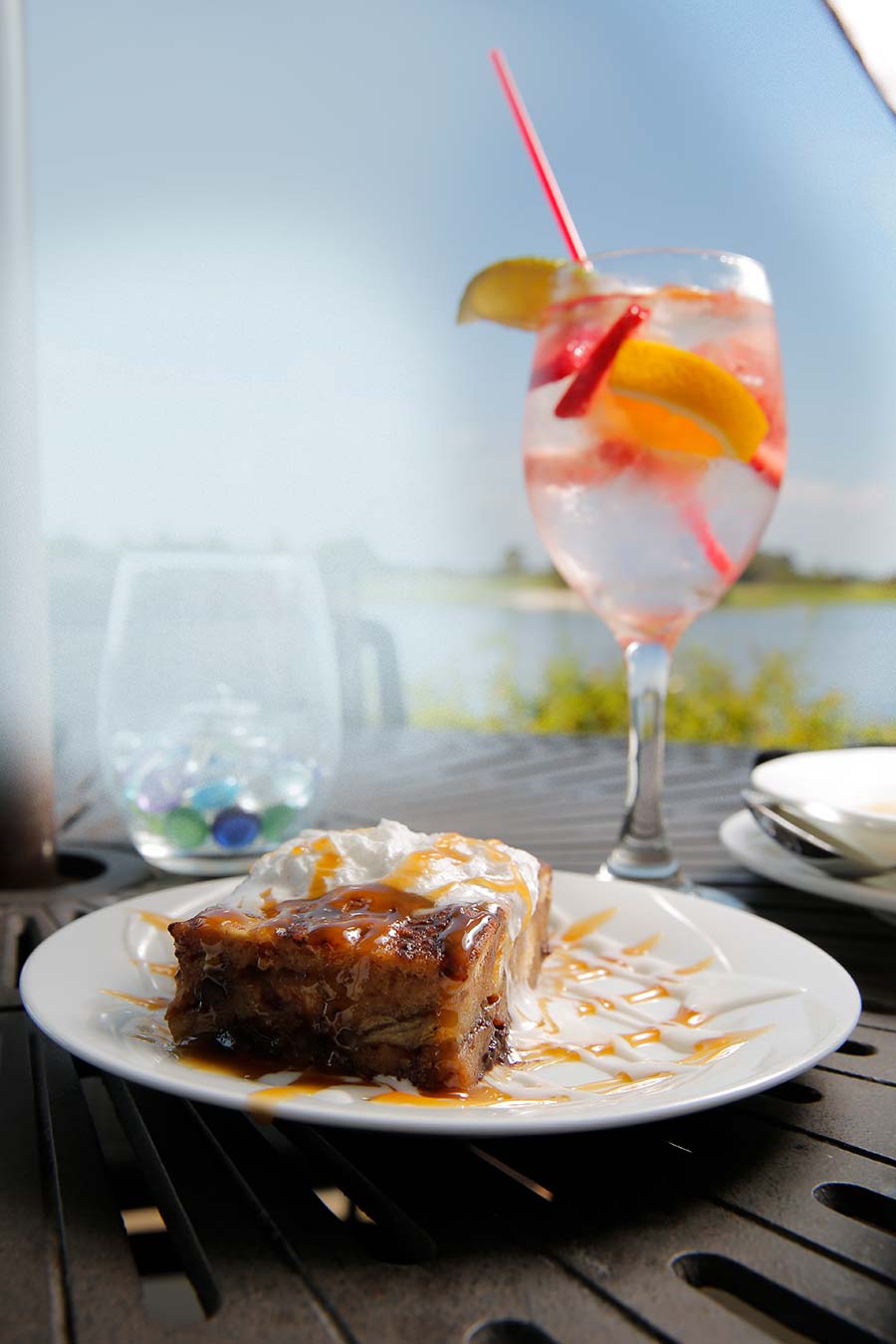 Dining Florida Style
If you love a restaurant with casual elegance and tranquil ambience, Amelia's Restaurant at The Waterfront Inn is the place for you. Just off the lobby of the popular Lake Sumter Landing hotel, you can enjoy a breakfast buffet from 6:30-9am and then come back for lunch and dinner.
My friend and I had a leisurely lunch that was delicious. We both opted for salads. I couldn't resist a cup of the crab bisque to start my meal. It was creamy and light with just a hint of spicy heat to make it perfect. I followed that with apple walnut chicken Salad and opted for the sesame dressing instead of the balsamic vinaigrette offered with it. The greens were crisp and fresh, and it was literally packed with tart Granny Smith apples, walnuts, dried cranberries, and blue cheese crumbles.
My companion went with the Floribbean Salad, which is made with the fresh greens topped with avocado, strawberries, pineapple, and mango with grilled shrimp with bleu cheese on top. It is served with citrus vinaigrette dressing.
Both salads were excellent and left enough room for the freshly made dessert. I picked Amelia's Banana Chocolate Chip Bread Pudding, which was amazing—warm and resting in a bed of chocolate sauce with a swirl of whipped cream on top. Kenny's Key Lime Pie was as beautiful as it was delicious—made with real key limes, graham cracker crust, and that wonderful whipped cream on top.
The service was excellent, and the food was great. For a casual dinner, girls' night out, or breakfast before golf, you can't go wrong with Amelia's Restaurant.
Amelia's Restaurant // 1105 Lake Shore Dr., The Villages // 352.750.8265
Leigh Neely began her writing career with a weekly newspaper in the Florida panhandle, where she not only did the writing, but delivered the papers to the post office and dispensers. She has been writing ever since for a variety of newspapers and magazines from New Jersey to Leesburg. With her writing partner, Jan Powell, Leigh has published two novels as Neely Powell.
Share This Story!