Anthony Sabatini announces bid for U.S. Congress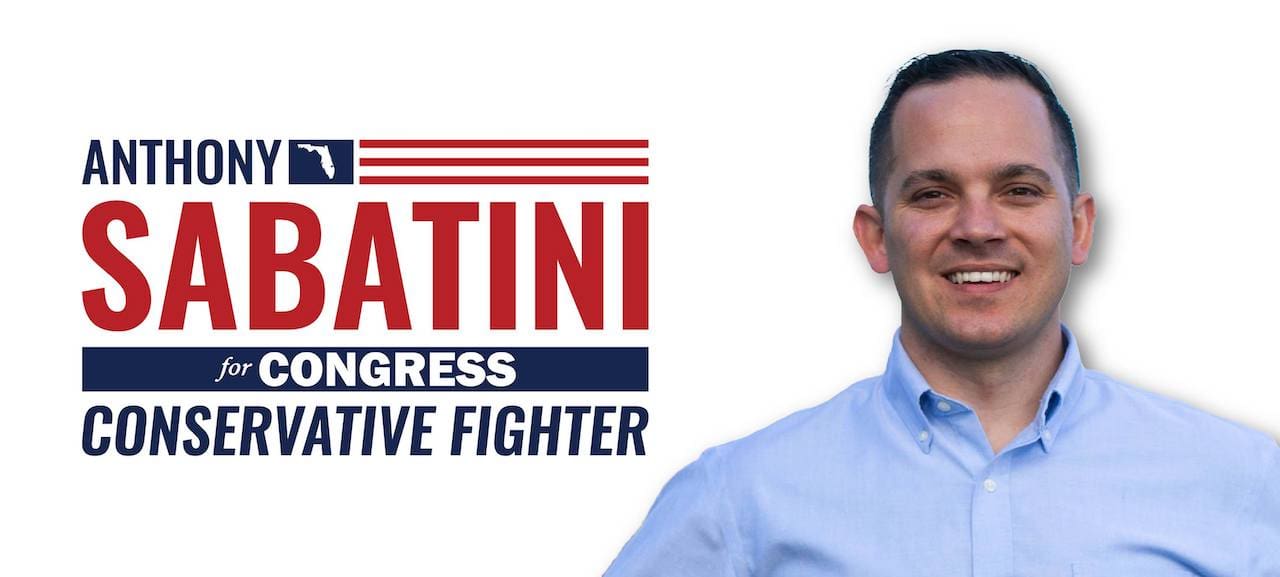 Republican State Representative Anthony Sabatini officially launched his campaign for U.S. Congress on Monday.
The chilly, windy morning did not deter several hundred people from flocking to JB Boondocks in Howey-in-the-Hills as the firebrand conservative announced his attentions to run for Congressional District 11.
"It's a windy day here in beautiful Lake County on Little Lake Harris, and let me tell you, the wind has never blown harder politically in our country," he told the crowd. "We need elected officials who when the wind blows, don't go where the wind blows. I will be your fighter and champion for the causes we believe in."
Sabatini, who was elected to the Eustis City Commission in 2016 and the Florida House of Representatives in 2018, touted his conservative record as to why he makes a strong candidate. He has introduced legislation such as constitutional carry and preventing transgender men from participating in girls' sports.
"You look at my record in local government, you look at my record in the Florida House of Representatives, and I hate to flatter myself, but I like to think I do one thing above all—show courage," he said to the crowd. "We need people who are going to stand for things like less government, less taxes, God, being pro-life, and protecting us against the radical cancel culture war."
He also vowed to protect the Second Amendment, which he says has come under the most concentrated attack of his lifetime. On the third anniversary of the Marjory Stoneman Douglas High School shooting, President Joe Biden urged Congress to enact background checks on all gun purchases, ban assault weapons and high-capacity magazines, and eliminate immunity for gun manufacturers.
"We need to stop the ridiculous red flag law that's unconstitutional and penalizes people before they even have a chance to get to the jury," he said.
Many in the crowd were excited about Sabatini's candidacy. Among them was Brooks Braswell, pastor of First Baptist Church of Umatilla. He feels Sabatini's political and military experience make him a strong candidate. Sabatini is an infantry officer in the Florida Army National Guard.
"I feel like we need people who have moral integrity," Braswell says. "He comes from the military and knows what it means to fight for the constitution and conservative values everyday. I also appreciate that Anthony Sabatini says what we're all thinking but afraid to say out loud."
Carey Baker, Lake County property appraiser, was equally excited.
"As a gun shop owner, I appreciate his strong support of the Second Amendment," said Baker, owner of AW Peterson Gun Shop in Mount Dora. "We need someone like him who will fight for our constitutional rights and champion the values that makes this country great."
Though Sabatini urged those in attendance to donate to his campaign, he does not fear any Democratic challengers.
"Democrats are really good at losing," Sabatini said. "I beat Democrats at every level of office so far."
Akers Media Group's James Combs has been a staff writer for several local publications since August 2000. He has had the privilege of interviewing some of Lake County's many fascinating residents—from innovative business owners to heroic war veterans—and bringing their stories to life. A resident of Lake County since 1986, James recently embarked on a journey to lead a healthier lifestyle. He has lost 60 pounds and walks nearly five miles a day. In his spare time, he enjoys target shooting, skeet shooting and watching his beloved Kentucky Wildcats!
Share This Story!