Applications Open for Lady Lake's Festival of Trees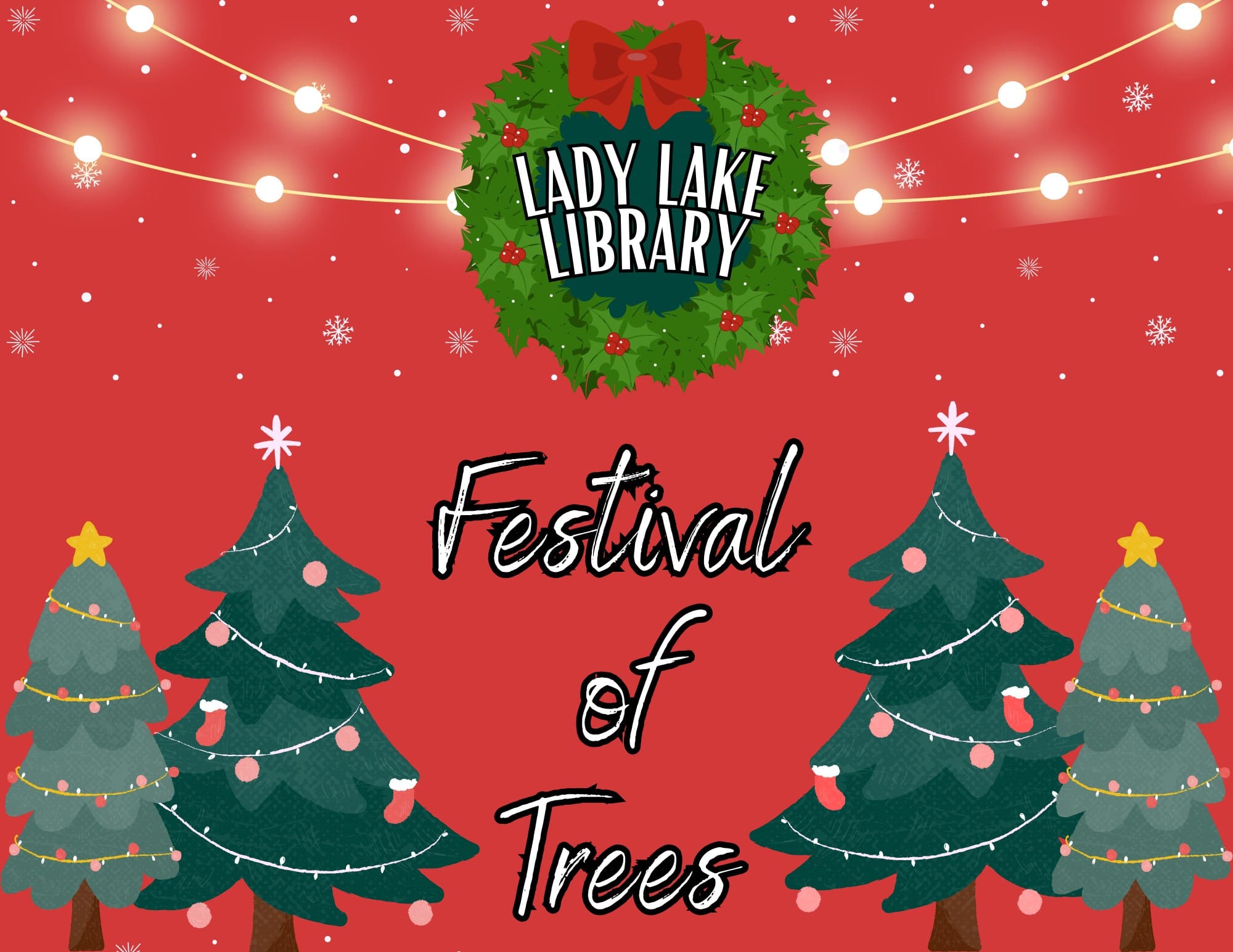 The Lady Lake Library is inviting the community to participate in the Festival of Trees, a heartwarming holiday celebration that welcomes families, schools, non-profit organizations, and businesses to showcase their creativity.
The Festival of Trees is an opportunity for participants to decorate their very own Christmas trees, which will be prominently displayed at the Lady Lake Library throughout the holiday season. This event is open to all individuals and groups interested in spreading joy while showcasing their organization.
Space is limited, so interested participants are encouraged to apply online at ladylake.org. Applications will be accepted on a first-come, first-served basis. The deadline to submit is Nov. 1, 2023. Trees must be decorated on Nov. 17 between 9 a.m. and 4 p.m. Trees will be on display at the Lady Lake Library from Nov. 20, 2023 – Jan. 3, 2024. Residents will have the opportunity to vote for their favorite tree. Votes will be tallied with an award given for best design.
"The Festival of Trees is a fantastic opportunity for the community to come together, get creative, and spread holiday cheer," said Aly Herman, Director of the Lady Lake Library. "We believe this event will foster a sense of togetherness and community spirit that is so important."
The Lady Lake Library is excited to see the imaginative and festive creations that will grace the library this holiday season. The Festival of Trees promises to be an event that brings the community together and shares joy during this special time of year. Whether you're an artist, school, local business, or a nonprofit organization, we invite you to showcase your unique talents and bring a touch of holiday magic to the Lady Lake community.
For more information, contact Library Director Aly Herman at aly.herman@mylakelibrary.org or Library Assistant Kourtney Fehr at kourtney.fehr@mylakelibrary.org, or call at 352-753-2957.
Originally from the small town of Berryville, Arkansas, Cindy has become a multimedia specialist in journalism, photography, videography and video editing.
She has a B.S. in Communications from the University of Central Arkansas and is a correspondent for The Daily Commercial, LakeFront TV and Beacon College's PBS talk show, "A World of Difference," where she received an Anthem Award and Telly Award.
When she isn't working, Cindy spends time with her husband, Ryan, and son, David, traveling and taking photos of landscapes and wildlife.
Share This Story!