Hospital administrators address coronavirus issues in Q&A with Style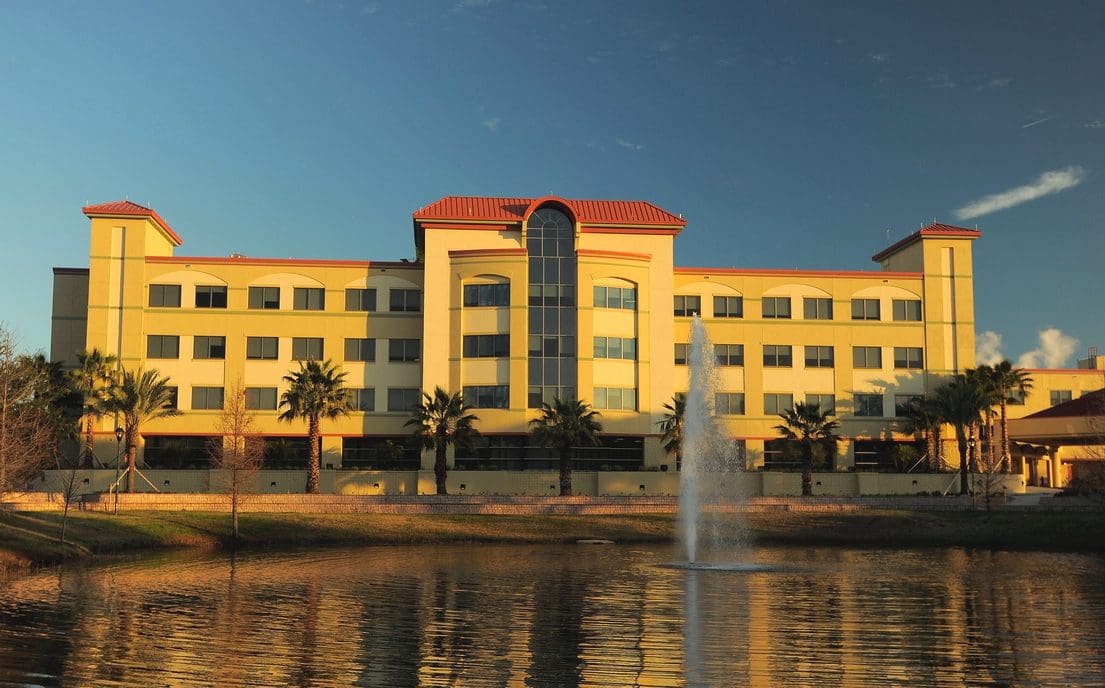 The outbreak of coronavirus has demanded peak performances from medical professionals in Lake and Sumter counties—especially those working in hospitals.
To find out how hospitals are coping with the pandemic, Lake & Sumter Style emailed questions to administrators at area hospitals, including UF Health Central Florida, the parent company of UF Health Leesburg Hospital and UF Health The Villages Hospital, as well as AdventHealth Waterman and Orlando Health South Lake Hospital.
Here are their responses:
How busy has your hospital been compared to normal?
 UF Health Central Florida CEO Don Henderson: "UF Health Central Florida hospitals are less busy than normal due to the governor's order to cancel elective surgical procedures in order to ensure that adequate personal protective equipment and devices are available during this time of crisis. However, on a daily basis, we check to see whether the projected surge of COVID-19 patients will actually occur. Although the surge has not yet occurred, we remain ever vigilant and ready to respond if we need to."
 AdventHealth Waterman CEO Abel Biri: "AdventHealth Waterman is equipped to rapidly identify, isolate and care for a suspected or confirmed Coronavirus (COVID-19) patient. We have highly specialized physicians, clinical teams and units that are critical in this type of response. As we prepare for the anticipated surge-levels that COVID-19 could bring to our community, we've taken several precautions to help us create capacity. For example, we've postponed all non-time sensitive surgeries and procedures. However, we have provided alternatives for our community to receive care through eCare, our mobile app for minor and non-urgent medical needs. This service is like the modern version of a doctor's house call. As we are all practicing responsible social distancing and our community shelters-in-place to slow the spread of COVID-19, patients can have an online appointment with a medical provider on their personal smartphone or tablet via eCare through the AdventHealth app."
Kim Couch, director of community relations at Orlando Health South Lake Hospital: "Orlando Health is committed to providing the highest quality of care for our patients and the communities we serve. We have nearly 3,300 beds system wide and continue to coordinate daily with external public health agencies at the national, state and local levels to ensure our healthcare organization remains well informed and coordinated to respond swiftly and appropriately."
What precautions are hospital employees taking to avoid being affected?
Kim Couch (Orlando Health South Lake Hospital): "Orlando Health is currently engaged in numerous activities that aid us with COVID-19 preparation. These include:
Subject matter experts over a range of disciplines have convened since January 2020 as part of the ongoing effort to prepare, prevent and mitigate emerging infectious disease threats.
There is constant internal communication to relevant stakeholders, including frontline staff, physicians and nurses, managers and leadership.
An intranet microsite was created where all relevant files and guidance materials are posted, reviewed and updated. This site ensures that the Centers for Disease Control and Prevention (CDC) guidelines for screening and management of potentially infected individuals are followed by all clinical and administrative staff at emergency departments and other points of entry.
All Orlando Health hospitals have done emergency preparedness drills.
We receive PPE (personal protective equipment) supplies daily and continue to work multiple avenues to retain more.
Educational messaging has been rendered in many forms (emails, meetings, documents, presentations, videos) to team member groups to update them on COVID-19, as well as promote adherence to best practices for infection prevention and control."
Abel Biri (AdventHealth Waterman): "Our hospital follows personal protective equipment (PPE) guidelines established by the Centers for Disease Control and Prevention (CDC) to ensure the safety of our teams as they deliver care to our patients. In addition, we have limited in-person visitation in our hospital, implemented hospital-wide social distancing guidelines, postponed events and closed off assembly areas. We've also made provisions for all team members to wear personal protective equipment (PPE) while in the hospital and provided temporary remote work options for team members who do not provide patient care."
Does the hospital need any supplies?
Don Henderson (UF Health Central Florida): "Supply donations are always welcome. Those interested in donating items to UF Health Leesburg Hospital are asked to please call the hospital's Foundation at 860.886.3213 between the hours of 7 a.m. and 3 p.m."
Abel Biri (AdventHealth Waterman): "As of today, our hospital has adequate levels of supplies, including masks and protective gear for our caregivers based on their role and the level of direct patient contact. In addition, AdventHealth continues to make every effort globally to ensure our teams have what they need during the critical time of the anticipated surge. AdventHealth has made significant investments in services, infrastructure, personnel and technology so we can best serve our community during crisis situations."
Kim Couch (Orlando Health South Lake Hospital): "While we receive personal protective equipment daily and continue to work every avenue to attain more, we are adequately supplied to meet our current needs and will continue to manage what we have on hand in an efficient and responsible manner."
What can the public do to help?
Don Henderson (UF Health Central Florida): "To make a donation to UF Health The Villages Hospital, please call the hospital's Auxiliary Foundation at 352.751.8871 between the hours of 8 a.m. and 4 p.m."
Abel Biri (AdventHealth Waterman): "Please do not endanger yourself or others by venturing out into the community more than necessary. The help that our care team would most appreciate is for our community to adhere to the shelter-in-place ordinance as it is the best defense against the spread of this virus. Furthermore, we should respectsocial distancing guidelines, wash our hands, avoid touching our face and mouth, and cover cough with our elbow. For businesses, community groups and individuals, who are interested in supporting us during the pandemic we encourage you to visit the donation hub (administered by the AdventHealth Central Florida Foundation) to learn more at www.AdventHealth.com/COVID19Relief. If you would like to donate specifically to AdventHealth's efforts in Central Florida, please email FoundationInfo@AdventHealth.comor call 407-303-8286."
Kim Couch (Orlando Health South Lake Hospital): "There are a number of ways in which patients, their loved ones and the community can help health care workers during this time. Below are a few suggestions:
Follow all expert and government-issued advice such as staying at home, washing your hands and practicing physical distancing.
Wear a nonmedical cloth masks while in public to decrease the risk of COVID-19 transmission from person to person.
Don't stockpile medical masks or hand sanitizer in mass amounts so that front-line health care providers and patients in need aren't able to access them.
Seek information from trusted websites like the CDC and the World Health Organization instead of on social media.
Contact your doctor before heading to the office or emergency room if you're sick in any capacity and it's not an emergency. You can also utilize telemedicine.
Additionally, check in on healthcare workers' well-being and express your gratitude. Just keep in mind that they are quickly adapting to this unprecedented and rapidly evolving situation while continuing to provide the best quality care. Expressing appreciation and understanding can go a long way."
Akers Media Group's James Combs has been a staff writer for several local publications since August 2000. He has had the privilege of interviewing some of Lake County's many fascinating residents—from innovative business owners to heroic war veterans—and bringing their stories to life. A resident of Lake County since 1986, James recently embarked on a journey to lead a healthier lifestyle. He has lost 60 pounds and walks nearly five miles a day. In his spare time, he enjoys target shooting, skeet shooting and watching his beloved Kentucky Wildcats!
Share This Story!