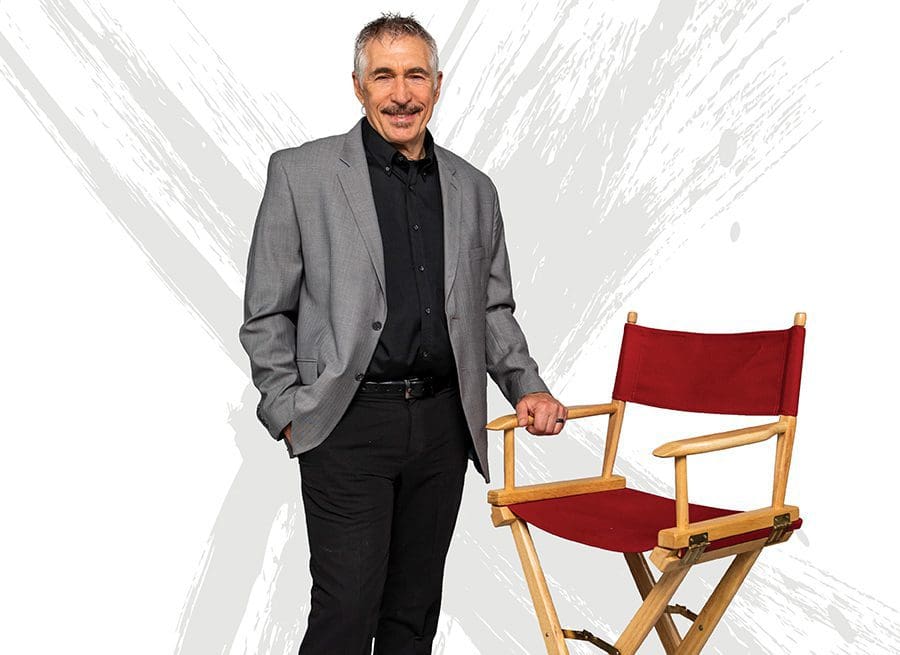 From pulpit to the big screen
Few people can claim the titles of both pastor and filmmaker. 
Art Ayris is an exception.
Art is executive pastor of First Baptist Church of Leesburg and founder and CEO of Kingstone Studios, a Christian-based media company that produces movies, comics, and animations. 
His debut as a filmmaker occurred in 2005 when he served as writer and producer of "The Touch," a movie about an abused woman who seeks help at First Baptist Church's Women's Care Center. Art learned a valuable lesson in filmmaking. 
"That movie was very successful creatively because it won awards at several film festivals, got licensed for television, and was translated in several languages," he says. "However, it was not commercially successful because I didn't have any stars in it. In Hollywood there's something called the three-star formula. Distributors want movies to have three bankable stars."
Fortunately for Art, the stars aligned when he decided to write and produce a second film, "No Vacancy." He hired actor Dean Cain, who played Superman in the television series Lois and Clark, actress Sean Young, who starred in the 1982 movie "Blade Runner," and actor T.C. Stallings, who appeared in the 2015 movie "War Room."
The movie was filmed during a three-week period in September 2021.
"All three were so professional," Art says. "They would come to the set, have their lines memorized, and were ready to go."
"No Vacancy" tells the true story of how First Baptist Church of Leesburg and the community joined forces to purchase a blighted motel and transform it into a place for homeless families to live and rebuild their lives. In May 2022, the movie was released in 608 theaters throughout the country. It is currently streaming on Apple, Google, Amazon, SalemNOW, and Vudu.
"Ninety-five percent of what you see in this movie really happened, and therefore it speaks to a general audience and also a faith audience," Art says. "I'm hoping it will encourage other communities to address homelessness and addiction in their areas." 
Akers Media Group's James Combs has been a staff writer for several local publications since August 2000. He has had the privilege of interviewing some of Lake County's many fascinating residents—from innovative business owners to heroic war veterans—and bringing their stories to life. A resident of Lake County since 1986, James recently embarked on a journey to lead a healthier lifestyle. He has lost 60 pounds and walks nearly five miles a day. In his spare time, he enjoys target shooting, skeet shooting and watching his beloved Kentucky Wildcats!
Share This Story!