Local Talent: Jeannie Coughlan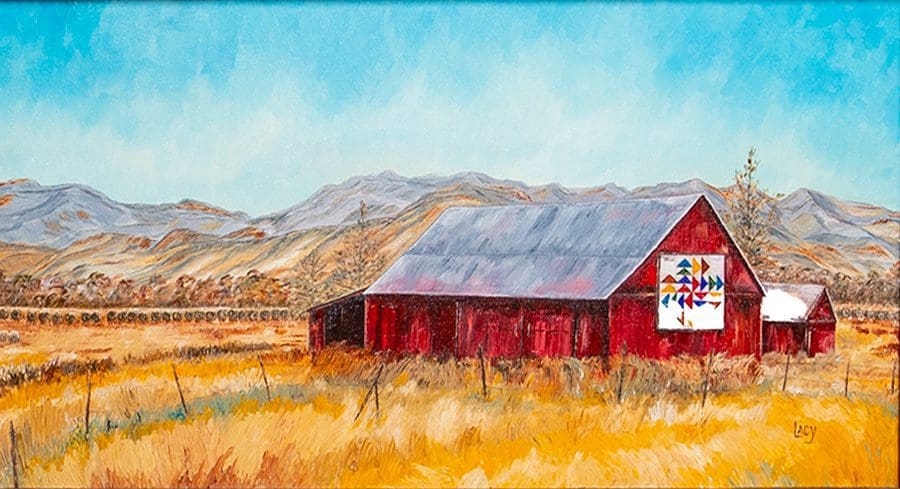 Jeannie Coughlan's creative juices flow in a variety of art mediums, and all bring her joy.
Step into Jeannie Coughlan's creative world, and one immediately sees her passion for art runs deep. She paints in oils, does photography, designs, crafts floral arrangements, makes needle-paint quilt wall hangings, and she's an author. 
Of all the mediums she dabbles in, however, painting is her favorite. 
"The three things I love are a blank canvas, a jar full or brushes, and an afternoon spent painting," says Jeannie, a resident of Leesburg's Royal Highlands community and a member of Oil Painters of America. 
Wildlife, scenic sights, and barns are among her favorite subjects to paint, and many of her animal paintings are featured in art galleries in Jacksonville, and Santa Fe, New Mexico. 
"I love the challenge of capturing the beauty of wildlife on canvas or through the lens of a camera," says Jeannie, who often switches to sewing or quilting when she needs a break. 
"Most of the quilts have been travel projects, during my down time in the evenings," she says, even the times when she was on cross-country RV road trips with he]]r writer/photographer husband, Bill Delorey. 
Some of her favorite wall-hanging quilts include blocks of pretty needle-painted (embroidery) art. 
"Needle-painting is the art of using a variety of hand-embroidery stitches to creatively create an image on fabric and or to embellish select pre-printed fabric pieces," says Jeannie. "It's very relaxing to do."
She admits her art projects are never-ending. 
"I have enough quilts that it would take three lifetimes to get them all done," she says, along with creative writing projects she wants to finish, including her "Medicine Wolf" manuscript, which is a murder mystery wrapped up in Native American beliefs and the supernatural. 
Jeannie's factious memoir, "Crabshell," was a quarter finalist in Amazon's Breakthrough Novel Award contest, and she always looks forward to being involved in Royal Highland's community charity fine art auctions, which recently raised $320 for the Lake County Museum of Art children's programs.
"I love charity work and to give back," she says, pleased to donate art for worthy causes. 
Originally from Anderson, Ind., Theresa worked for The Herald-Bulletin for many years. After experiencing a winter with 53 inches of snow, her late husband asked her to get a job in Florida, and they headed south. Well known in the area, Theresa worked with The Daily Sun and The Daily Commercial prior to joining Akers.
Share This Story!