Ask The Expert: A/C & Appliance
Todd Coon

Owner of DeSantis Appliance & AC Service, Inc
I understand you purchased a new company, DeSantis Appliance and AC. Could you tell me
about your company?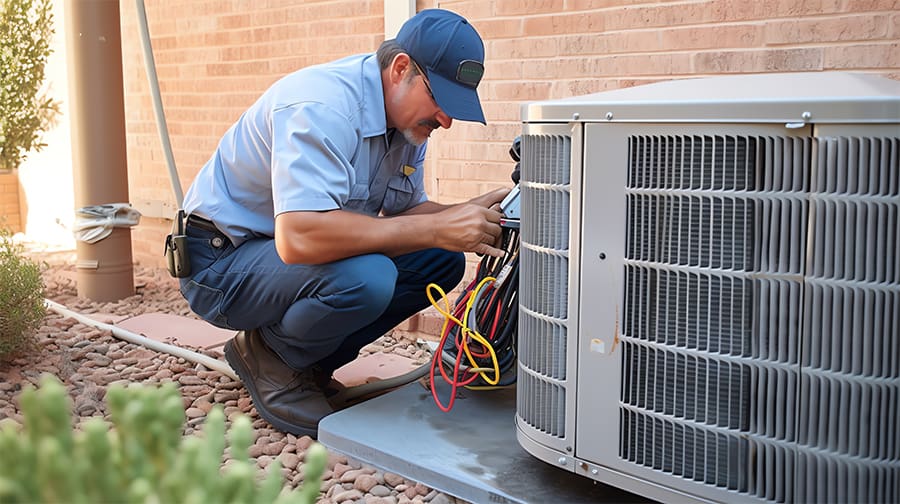 The business has been in Wildwood for 25 years. It was previously owned by Frank DeSantis and his wife, Missy. Frank died in 2021. I felt that purchasing the company was a great opportunity for me to keep their business going and keep their name alive. I already own a large landscaping company called Tri-County Landscape. It was an opportunity to add to what we already do.
 My goal is to grow DeSantis Appliance and AC like I've done with my landscape company. I
want to bring in new construction work and install new appliances
like microwaves, dishwashers, stoves, and refrigerators in new houses. Before, the company primarily focused on changing
out older air conditioning units
or repairing them.
This is a new challenge and is different from what we currently do, so I'm excited about that. I also look forward to serving and developing relationships with new people, whether it's homeowners or contractors. We will serve Lake, Sumter, and Citrus counties, as
well as southern Marion County.
 I think this is a great time to get into the air conditioning business. Florida seems to be getting hotter each year. Air conditioners are a must here, and it's not only because they cool us down. Too much moisture and heat in the home can create mold in places you cannot see, including behind your walls, in your ducts, and behind tile. Also, areas in your home that are more humid, like bathrooms, are even more prone to mold.
 I grew up in Lake County and I'm a 1993 graduate of Leesburg High School.I have a wife, five kids, and a beautiful granddaughter. Lake County is home and where we decided to raise our children. It's such an honor to serve the people where I'm from. It's also great to give back to the people of this wonderful community. We've all seen the changes in the past 30 years. It
is unbelievable.