Ask the Expert: Dental Implants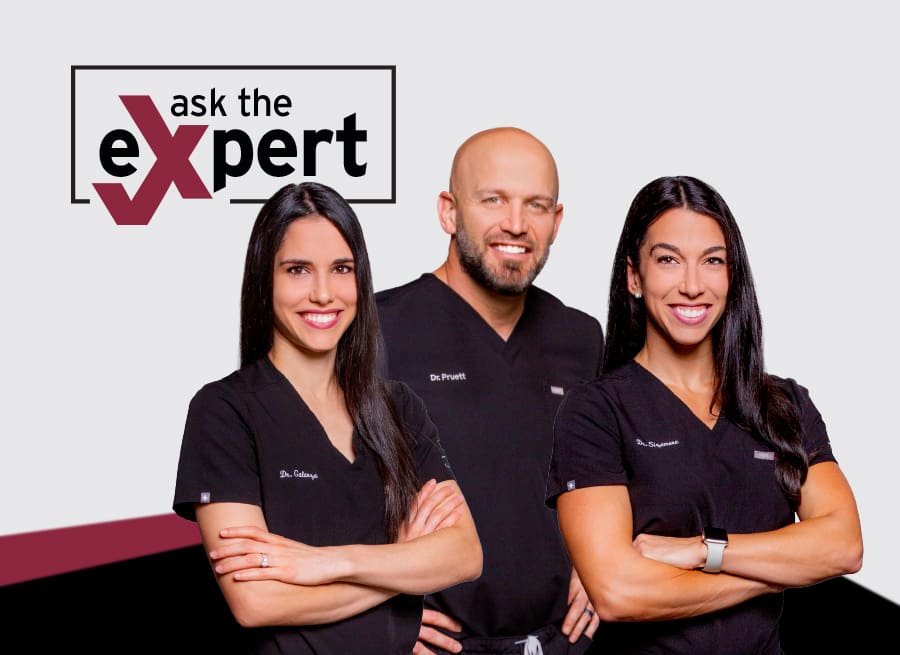 Dr. Pamela Galarza, DMD
Dr. Timothy J. Pruett, DMD
Dr. Talita Sizemore, DMD
Dentists at Lakeview Comprehensive Dentistry
What are the advantages of full arch dental implants?
One of the biggest areas of uncertainty with patients in our practice is dental implants. We get tons of questions regarding implant dentistry daily. Did you know 69% of adults between 35 and 44 years of age have lost at least one tooth? Did you know approximately 178 million people in the United States are missing one or more teeth? Did you know 90% of patients who are edentulous end up getting conventional dentures?
Conventional dentures lead to continued bone loss, challenges with speech, and difficulty with eating. Most denture patients struggle with ill-fitting dentures and must utilize denture adhesive just to keep their dentures secure. Most people do not realize tooth loss leads to bone loss. 
Therefore, it is our goal to educate our patients on the benefits of dental implants. Implants maintain bone, maintain facial structure, improve appearance and speech, function and esthetics, and enhance self-esteem! We consider dental implants to be the standard of care for replacing missing teeth. We have equipped our practice to provide our patients with the best in implant dentistry, technology and support. 
We are fully focused on and committed to full arch implant dentistry as we have learned it is a big necessity within our community. We have built a fully digital on-site dental laboratory, which allows us to have full control of restorations from start to finish. Kehlsey, our certified laboratory technician, works side by side with all our doctors to ensure the absolute best functional and esthetic results. We are also equipped with digital 3D x-ray equipment, digital intraoral scanners and on-site dental photography studio and media center. 
We believe so much in educating patients on their treatment options with dental implants that we now host seminars to help answer all questions patients have before proceeding with dental implants. 
If you have dental implant questions or any other dental concerns for that matter, please join our next Implant Symposium on Wednesday, October 4, 2023 at Lakeview Comprehensive Dentistry. The symposium will be held at 5 p.m. Attendance is limited so call our office today at 352.589.5660 to reserve your seat. You can also email us at team@lakeviewdentistry.com. We look forward to meeting you!