Ask the Expert: Dermatology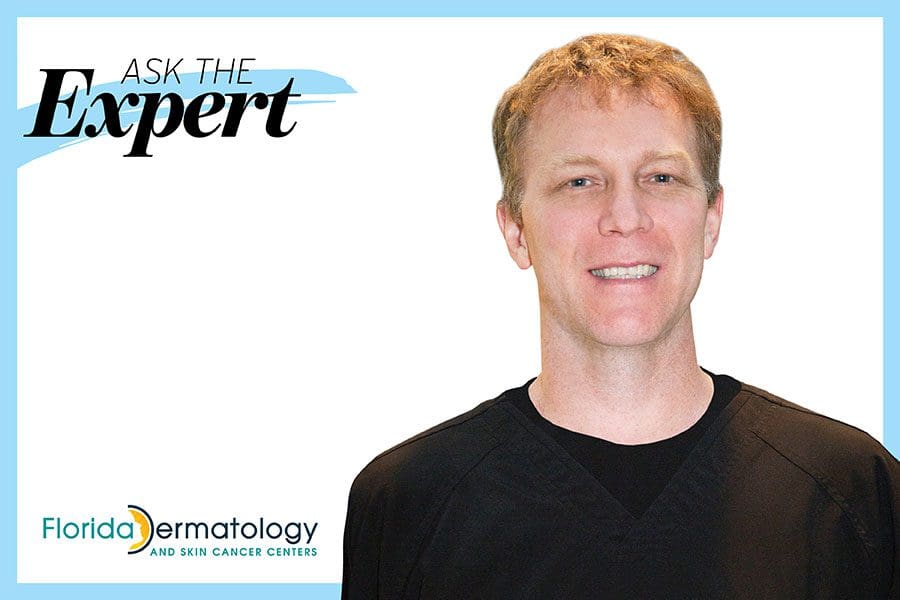 Q: Why Do I Need an Annual Skin Exam?
A. Skin cancer is the most common cancer in the U.S. and the American Academy of Dermatology suggests that 1 in 5 Americans will develop skin cancer during their lifetime. Approximately 9,500 people are diagnosed with skin cancer every day.
Anyone can develop skin cancer, regardless of skin color. The most common cause of skin cancer is from exposure to harmful ultraviolet radiation from the sun and artificial tanning beds. The sun's ultraviolet rays damage the DNA in your skin cells and lead to cell mutation and the formation of malignant tumors.
The good news is that with early identification and diagnosis, skin cancer is highly treatable. If cancerous changes are detected in the early stages, treatment has a much higher likelihood of being effective. This is the primary reason why receiving a regular skin screening with a dermatologist is an important and proactive step you can take to protect your skin and prevent cancerous growths from worsening.
Regular examinations to look for the ABCDEs of skin cancer are especially crucial if you are at high risk due to a compromised immune system, a personal history of skin cancer, or a family history of skin cancer. A is for Asymmetry: One half of the mole looks different from the other half. B is for Border: The mole has an irregular or poorly defined border. C is for Color: The mole's color varies from one area to the next and may include shades of tan, brown or black, or areas of white, red, or blue. D is for Diameter: It may be greater than six millimeters, or about the size of a pencil eraser, and can be smaller when diagnosed. E is for Evolving: The mole or lesion is changing in size, shape, or color over time.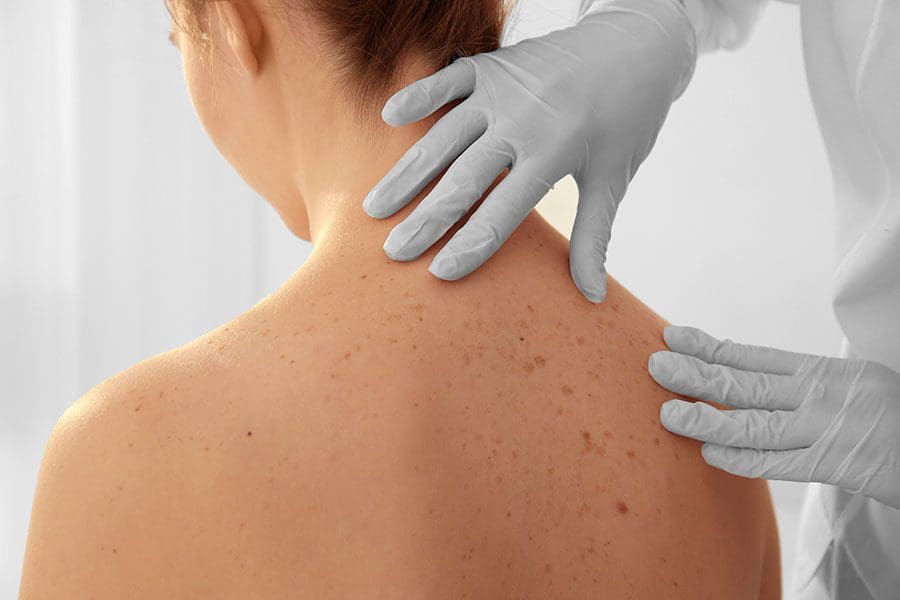 Areas of the skin that are exposed to the sun are more prone to develop moles or certain growths, and because of this, it's very important to have an experienced dermatologist or licensed medical professional conduct a yearly body analysis to check all areas of your body, including your scalp, neck, and back. During this time, your dermatologist can go over pertinent medical history with you, check for any changes, and recommend the best treatment options for a bright future.
Florida Dermatology and Skin Cancer Centers provides a full spectrum of dermatology and skin care services. Our team of physicians, APRNs, and PAs are experts in diagnosing and treating skin cancers, as well as skin conditions and diseases such as eczema, rosacea, dry skin, rashes, warts and more. FLDSCC's Medical Director, Dr. K. Wade Foster, is also fellowship-trained in Mohs micrographic surgery, the most effective technique for most types of skin cancers, with minimal scarring or risk.
For more information, or to schedule a comprehensive annual skin exam, call (855) FLD-SKIN, or visit fldscc.com.
---
Florida Dermatology and Skin Cancer Centers / (855) FLD-SKIN / fldscc.com