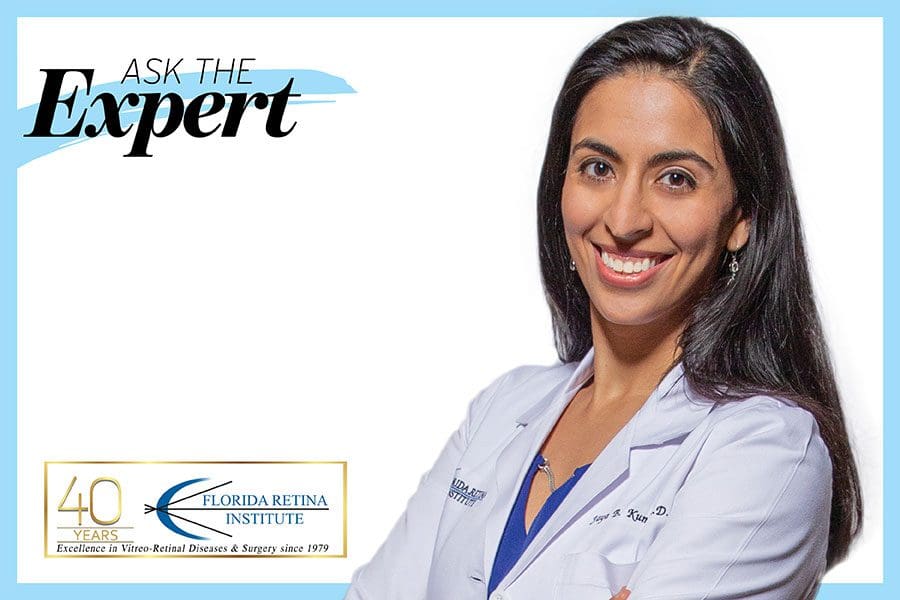 Q. What is important to know about age-related macular degeneration?
A. Macular degeneration is a condition that affects the center part of the retina, called the macula, and tends to manifest with age, especially for those in their 50s and 60s. Hereditary and environmental factors play a role. 
In terms of environmental factors, we know there is some oxidative stress that make it worse, such as smoking. The first thing we tell our patients with macular degeneration is to stop smoking. 
There are two kinds of macular degeneration: dry and wet. 
The dry kind means there is no fluid in the retina. We observe dry macular degeneration and recommend AREDS2 eye vitamins. People usually have good vision with dry macular, but sometimes if it progresses and the retina gets thinner over time, people can lose part of their central vision. 
With wet macular degeneration, fluid develops in the macula and there is risk for bleeding, which can cause scar tissue. So, we treat wet macular degeneration with injections in the eye, initially once a month, and then we space it out depending on how well they are responding. When people hear about having a needle in their eye, it seems very daunting, but they quickly appreciate the smooth process that we walk them through and perform the treatment (injection) without any pain.
Injections have revolutionized the care of macular degeneration as well as diabetic macular edema and retinal vein occlusions.
The good news is macular degeneration is something people can live with these days. They can maintain good vision, keep their driver's license, and their independence.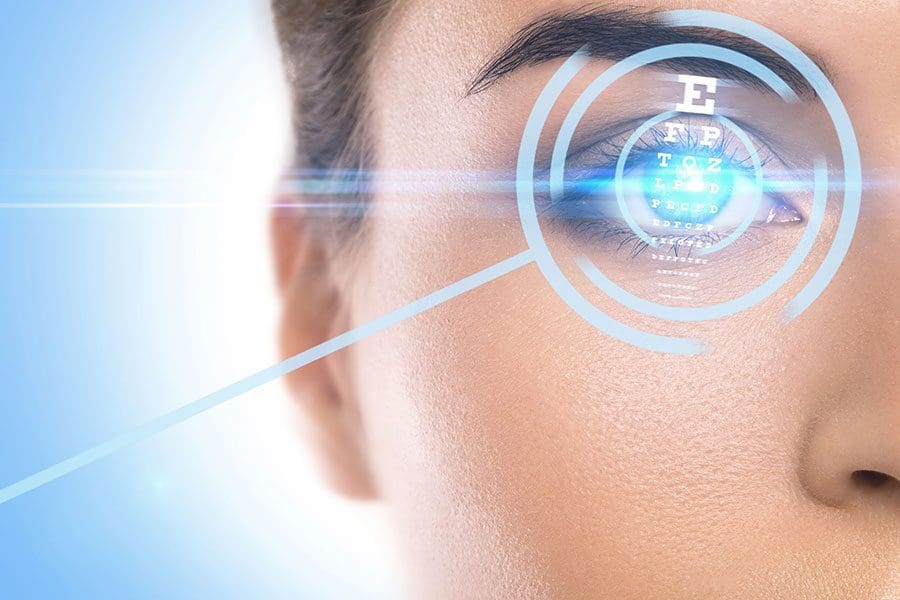 Q.
What do you recommend to help maintain good eye health?
A. For overall good eye health, we recommend maintaining blood pressure, blood sugar and cholesterol levels. Improving your cardiovascular health also improves your blood circulation to your eyes. 
In Lady Lake and Lake County, macular degeneration is prevalent, very common, and is about 50 percent of our practice. A lot of people may not even know they have macular degeneration. The American Academy of Ophthalmology recommends those over 60 to get their eyes dilated once a year or once every other year to check for age-related changes in their eyes.
I tell people to occasionally cover each eye separately. Look at tile or the edge of your window sill, and if you notice a little distortion or a wave in the line, that can be the first sign of a macular-related condition. 
People are grateful that there are treatments available now for eye conditions. At Florida Retina Institute, we provide personalized care for each patient to help maintain excellent vision.
---
Florida Retina Institute / 352.259.9944 / 790 U.S. Highway 441, Lady Lake / FloridaRetinaInstitute.com