Ask the Expert: Fencing | Shane Miller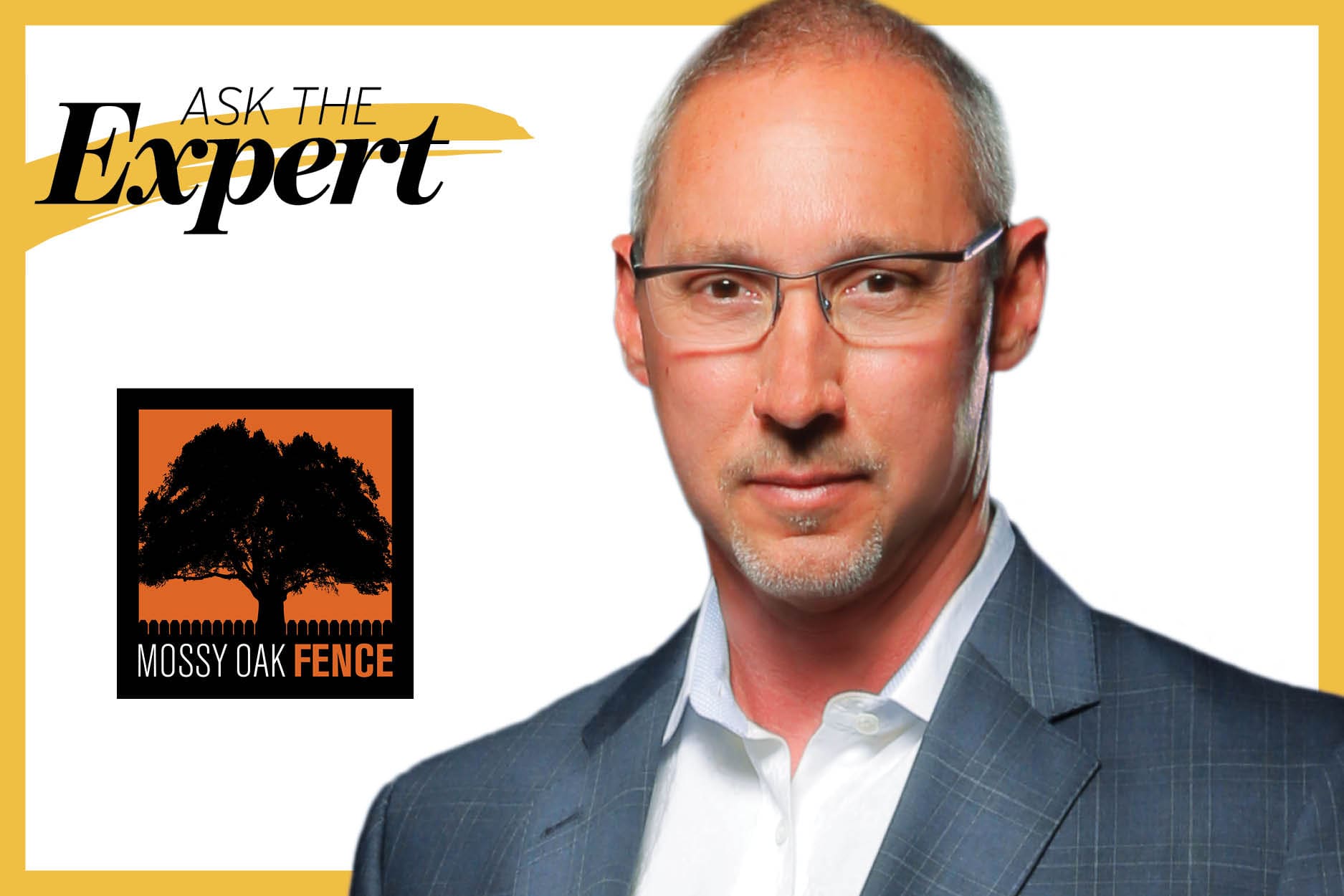 Shane Miller
---
Integrity, teamwork, excellence, and accountability. These core values are important to Shane Miller, and explains why his company, Mossy Oak Fence, has gained the trust and respect of their clients. When you deal with Mossy Oak Fence, you can always expect prompt and reliable service, as well as hard work and honesty. We asked Shane some questions about the fencing industry. 
Q.

What separates Mossy Oak Fence from other fencing companies?

A. It's the service that we provide. We don't look at customers as just another job or just another name. We treat them as clients, and our definition of a client is someone who is under the care, guidance, and protection of a professional. We spend more time than the average company does on site, making sure we have the right product for the property and trying to achieve outstanding results that our client desire.
Q.

 

How long does it take to install a fence?

A. It depends on the style of fence. If it's a backyard residential fence that's 300 square feet or less, then it's a one-day installation. Mossy Oak Fence also installs larger commercial projects for companies like Disney, Publix, and Coca Cola that take much longer. The important thing to remember is that we take our time to complete each project large or small to the client's exact specifications.




Q.
Does fencing require a permit?
A. Most projects do require a permit. If you're in unincorporated Lake County, then no permit is required unless the fence exceeds 6 feet in height. However, if you live within any city limits, then it does require a permit. 
Q.

 

Do you offer custom fencing?

A. We're very big on custom fencing. We're considered as one of the few fence companies in central florida, possibly even in Florida that truly is a custom manufacturer of fencing. We have a 110,000 square-foot facility located in Tavares with state-of-the-art equipment to manufacture, fabricate or weld virtually any design a client might have in mind. Our fabrication department can fabricate wood, different vinyl styles, aluminum and steel. There's really nothing at this point we cannot do when it pertains to fences. 

Q.

 

How long have you owned Mossy Oak Fence?

A. I have owned Mossy Oak Fence for 13 years. I was born and raised in Leesburg and graduated from Leesburg High School in 1987. 
Q.

What makes you passionate about fencing?

A. I've been in the industry for about 30 years. I've just come to love what I do, and we've become professionals at it. We have a slogan here at our company: "Let the Mossy family protect your family." In a small way, I feel like we're in the security business. For residences and businesses alike, Mossy Oak Fence contains pets, children and keeps the bad guys out! We really enjoy providing security and peace of mind for our clients. 
---
Mossy Oak Fence / 271 Southridge Industrial Drive, Tavares / 407.900.2940