Ask the Expert: Lawn & Outdoor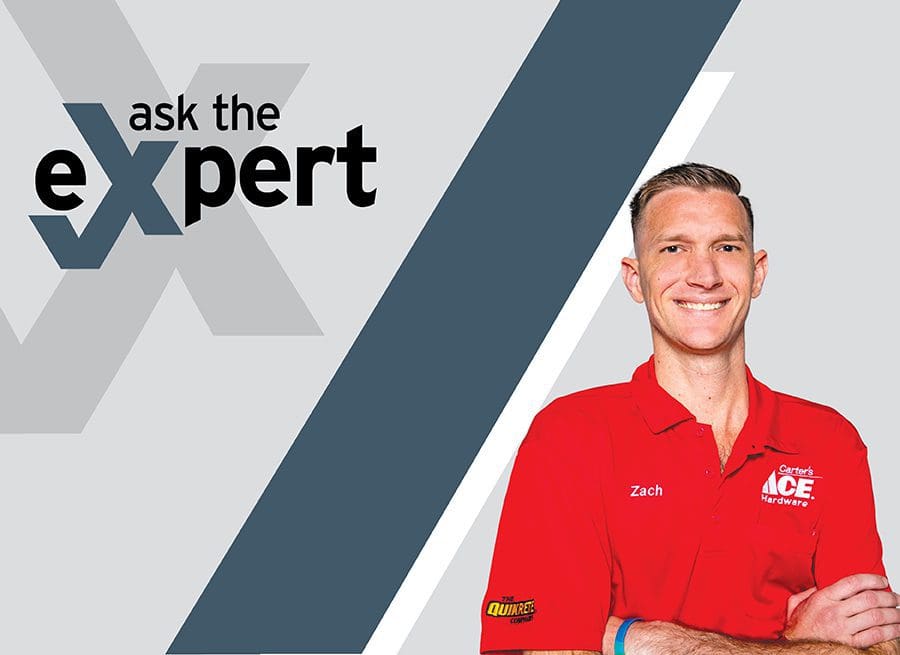 Zach Carter, Chief Merchandising Officer
 

at Carter's Ace Hardware
Q: With the fall season in full swing, what tips and specialty items does Carter's Ace Hardware offer?
A: We are into the season for fertilizing because we've hit the time of year that the weather starts to drop. There are two times of the year to fertilize—in the fall when it starts to get cooler and in the spring. You want to put your weed and feed out on the lawn, and put the fertilizer on your bushes, shrubs, and flowers.
When doing that, you also want to take care of your insect prevention. We have insect control that can be put on a spreader or hooked onto the hose, but either way, it's important to kill any bugs living in your yard that can damage it.  
Fall is also a great time for the community to freshen up their yards. We have mulch in different colors and all kinds of planting and potting soils. I would plant new plants in the spring, but now is a good time to rejuvenate and refresh what you already have and get that nice green lawn back. 
If you do want to add a little something new, people are really getting into and having good success with succulents, and we have a nice selection of them at our Tavares location.  
Cooler weather also means the perfect setting for barbecuing, and at Ace, we carry all the premium barbecue brands. That includes The Big Green Egg, a charcoal grill, Traeger, a wood pellet grill, and Weber, which uses gas. We also carry a wide variety of accessories to go along with our grills and turkey fryers just in time for Thanksgiving, although people love preparing their turkeys right on their grills too. 
If you're into Hibachi, we carry Blackstone griddles people are excited about.  Anything you can make on a flat, you can make on a griddle, and you can cook multiple things on them at once. 
As for outdoor living, look no further than Ace for things like premium sunglasses by Costa, Native and Oakley, Yeti coolers in all the limited-edition colors, and fire pits—the perfect item for transforming your yard into an oasis to enjoy with friends and family for outside gatherings, fresh air, and fun.                                           
Altogether, we have 10 Carter's Ace Hardware stores people can shop at and by the end of the year, we will be celebrating the opening of our 11th location in north Eustis. And just in case people are wondering, our downtown Eustis location will also remain open. 
Anything we can do to help our community, we're happy to do it.