Ask the Expert: Medical Uniforms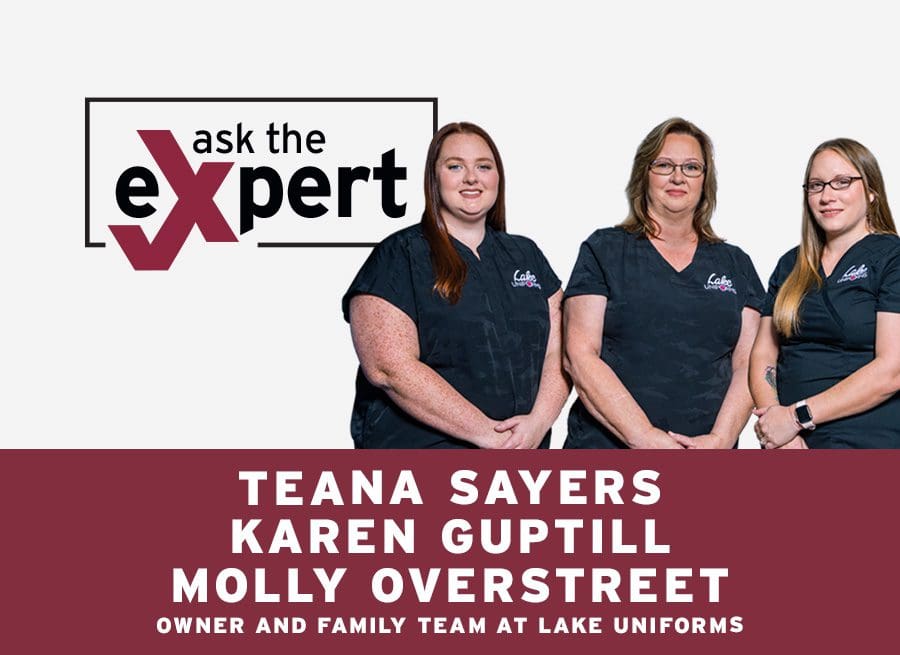 For superior customer service, Lake Uniforms is a perfect fit.
When you're looking for a uniform company, think about working with someone local. You know, one that can not only provide you with uniforms, logos, and embroidery but a whole lot more—integrity, honesty, accessibility, and quick turnaround.
Those qualities are the cornerstone of Lake Uniforms. The company recently celebrated its 20th anniversary in March. That's quite an accomplishment, especially considering that 1 in 5 U.S. businesses fail within the first year, according to the statistics from the U.S. Bureau of Labor.
Since that time, owner Karen Guptill has amassed an impressive customer base. She has provided uniforms and logos to AdventHealth, UF Health, Lake Eye, Mid Florida Eye Center, Advanced Orthopedics Institute, Lake Medical Imaging, Lake Technical College, and Jenkins Hyundai. Nationally, Lake Uniforms also provides embroidery for the baggage claim for international airports in Orlando, Denver and Nashville.
Lake Uniforms is truly a family-owned business. Karen works alongside her daughter, Teana Sayers. Karen has resided in Lake County since 1992, and Teana is a graduate of Tavares High School. With such deep ties in the community, Karen and Tean truly care about the community in which they serve and values each customer as family.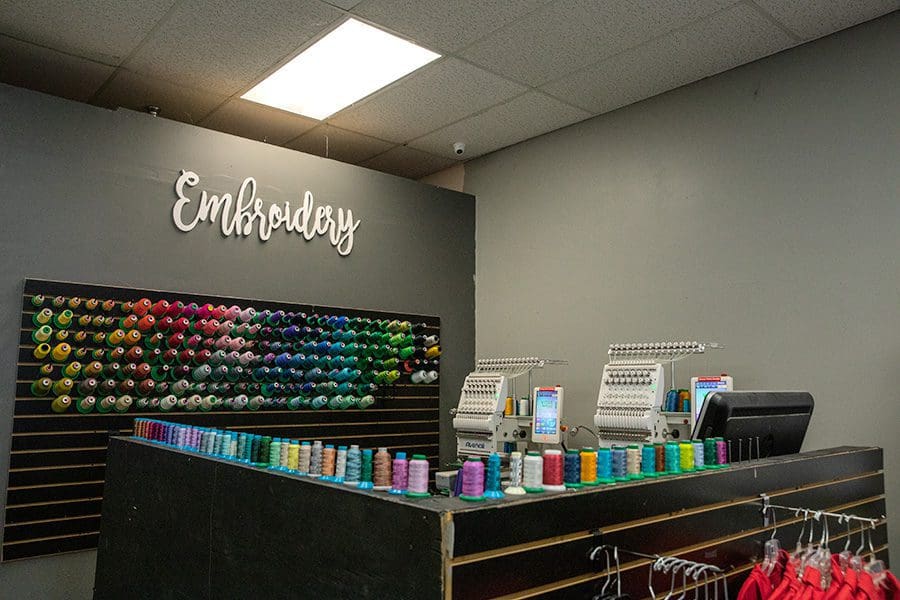 " We pride ourselves in providing our customers, both large and small, with the highest-quality service possible," Karen says. " Even though I'm the owner, I'm very active in our store and I'm aware of what's going on. That makes a big difference in being able to provide stellar service. In addition, we also do our own embroidery in-house." 
Lake Uniforms carries high-quality uniforms may by Caresmatic Brands Incorporated (CBI), a global company that specializes in health care apparel. In fact, Lake Uniforms became an Elite Member of CBI and as a result was one of three Florida-based companies invited to attend trade CBI's exclusive trade show in Las Vegas.
"We went in January and attended classes," Karen says. "We learned so much and we are now able to utilize that knowledge to make our company even stronger."
If you're looking for style, comfort, affordability, and amazing customer service, look no further than Lake Uniforms. Without question, this company is big enough to serve all your needs and small enough to still care.