Ask the Expert: Non-invasive treatment for Prostate Cancer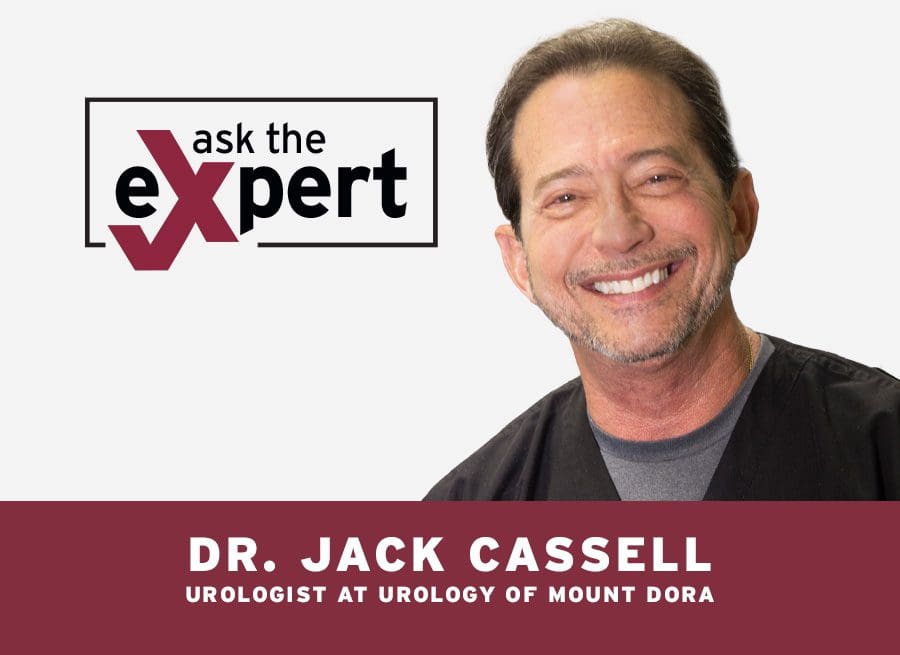 What should patients know about Non-invasive treatment for Prostate Cancer?
Dr. Jack Cassell, a urologist serving Central Florida talks about HIFU or High Intensity Focused Ultrasound, a non-invasive treatment of Prostate Cancer that is now covered by Medicare. Unlike surgery and radiation, HIFU is single outpatient treatment that uses focused sound waves to treat prostate cancer with low risk of side effects. Patients recover at home and are back to normal activities within a few days. 
How Prevalent is Prostate Cancer in the U.S.?
Prostate cancer is very prevalent in the U.S. and approximately 1 in 8 men will be diagnosed with prostate cancer in their lifetime. In fact, prostate cancer is diagnosed at the same rate of breast cancer in the U.S. Prostate cancer is the most common, non-skin cancer, found in men and the American Cancer Society estimates 288,300 cases will be diagnosed in the U.S. this year alone with 34,700 deaths. Prostate cancer is highly curable when caught in the early stages before it has spread to other organs.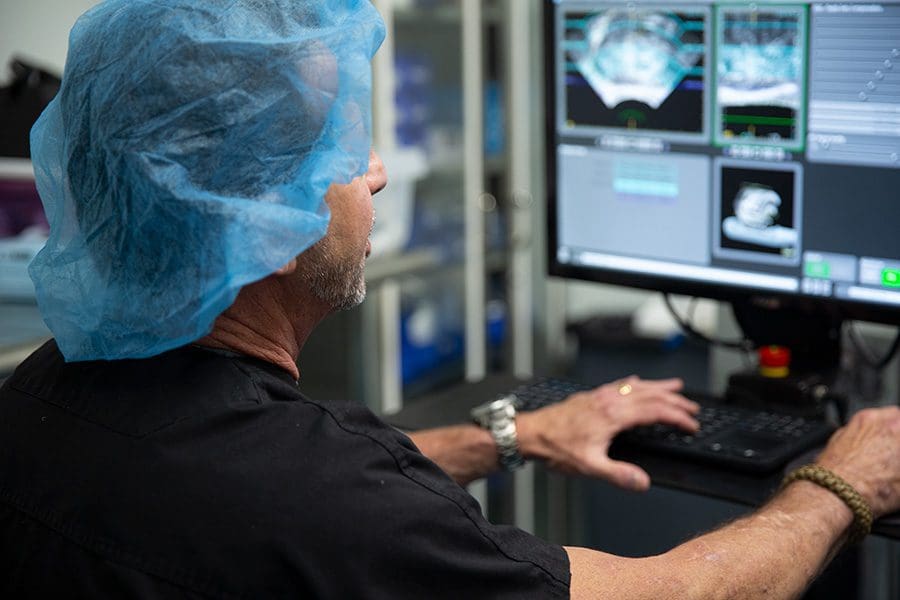 How is Prostate Cancer Diagnosed?
Prostate cancer is being diagnosed at much earlier stages due to a simple blood test called PSA (Prostate Specific Antigen) which is provided annually by a primary care physician or urologist. An elevated PSA score will lead to a biopsy performed by a urologist to sample the prostate tissue to detect cancerous cells. Over 90% of the men diagnosed with prostate cancer have capsule confined prostate cancer, which is treatable with many different options. Unfortunately, prostate cancer has very few symptoms in the early stages and once the symptoms arise, it is normally too late to treat the cancer and the patient is left managing metastatic prostate cancer. 
What is HIFU for Prostate Cancer?
HIFU is a non-invasive, outpatient procedure that uses ultrasound energy to heat and destroy cancerous tissue in the prostate. It is radiation-free and bloodless, and studies show that the risk of side effects, such as erectile dysfunction and urinary incontinence, are significantly lower with HIFU than with surgery (radical prostatectomy) or radiation. The average treatment time is 1-2 hours and the patient returns home following the HIFU treatment. The procedure is performed under general anesthesia, so this does not cause discomfort to the patient. In fact, it is less invasive than the prostate biopsy needed to diagnose the cancer! 
The Sonablate system allows doctors to obtain a real-time image of the prostate and plan exactly where they want to deliver the HIFU energy, thus destroying the targeted tissue. The physician also receives immediate feedback to confirm the targeted prostatic tissue has been eliminated.  
Unlike surgery, which requires the physician to remove the entire prostate, HIFU enables the patient to receive whole gland treatment, hemi-ablation or a focal treatment. If there is only cancer on one side of the prostate, the physician and patient can determine if only the cancerous portion of the prostate is treated. The precision of the HIFU system allows the physician to see the nerve bundles that control sexual function and to avoid harming these critical structures. My patients select HIFU because it provides high treatment cure rates while minimizing risk that negatively impact a patient's long-term quality of life. My patients are back to their normal lifestyles within a couple days and on the golf course within a week following treatment. I have been offering HIFU since 2007 and have been thrilled with how well my patients have done since then.
How do HIFU Results Compare to Surgery and Radiation?
My patients do very well with HIFU and there is no post-operate pain or discomfort. HIFU provides my patients a similar cancer cure rate to surgery and radiation and offers them a much higher quality of life following treatment. Surgery and radiation are very effective at treating the cancer, but often leave men with permanent side effects such as erectile dysfunction and or incontinence. For early-stage prostate cancer, HIFU is my treatment of choice and I expect it to grow significantly with the recent coverage from Medicare. 
There are over 100 published and peer reviewed studies with some of the studies having 15-year follow-up. A 2018 study with 625 published by European Association of Urology reported five-year HIFU results that showed a 98% metastasis-free survival rate with 98% of the patients maintaining urinary continence similar to pre-treatment. Another study of 1379 men, with some being followed for 15 years, achieved metastasis-free survival and prostate cancer-specific mortality at seven years was 100%.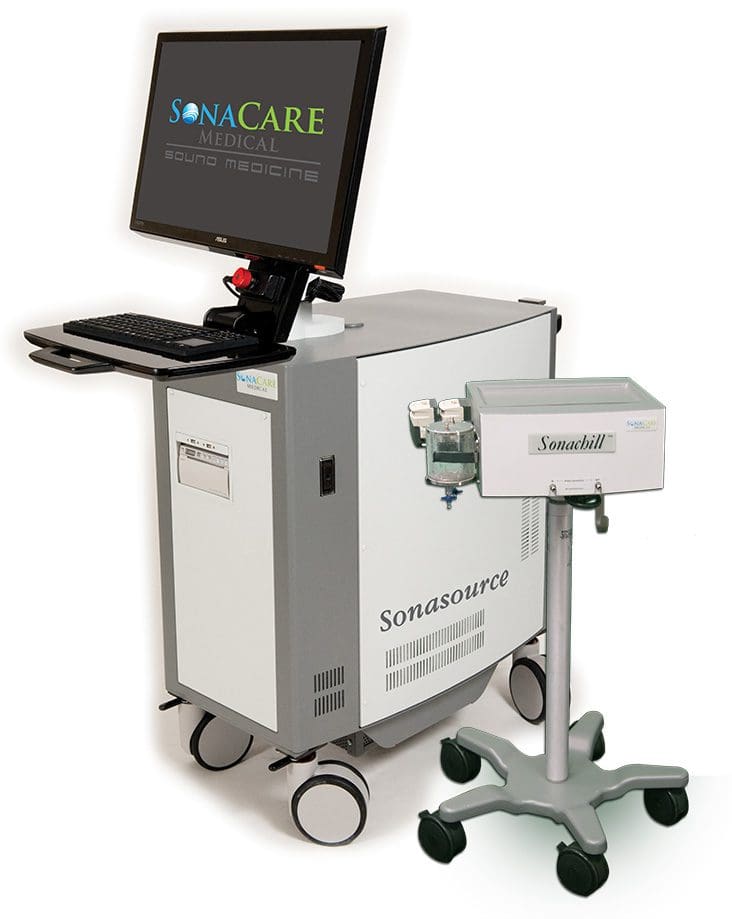 How Long is Recovery After HIFU?
After a brief recovery from general anesthesia at the hospital, patients return home to recover more comfortably. Patients are routinely back to work in a couple days and typically able to resume normal activities within a week. 
Is HIFU Covered by Insurance and Where Do You Treat?
Some of the most exciting news in urology and prostate cancer care is the recent coverage of HIFU by Medicare and some of the commercial plans. I expect all the commercial plans will be covering HIFU by the end of this year. Up until January of this year, HIFU was an out of pocket treatment cost for patients. Now, my patients enjoy the benefits of the latest generation of treatment, and it is covered by Medicare and some insurance plans. 
I treat my HIFU patients at UF Health Leesburg hospital. This location is conveniently located near The Villages and not far from my office in Mount Dora, Florida. 
Who Qualifies for HIFU?
Typically men with a prostate gland of less than 40 grams with localized prostate cancer (meaning the tumor has not spread outside of the prostate gland) may be candidates for HIFU. The other diagnostic results we look at to determine if you qualify for HIFU is a PSA of 20 or less and a Gleason score of seven or less.