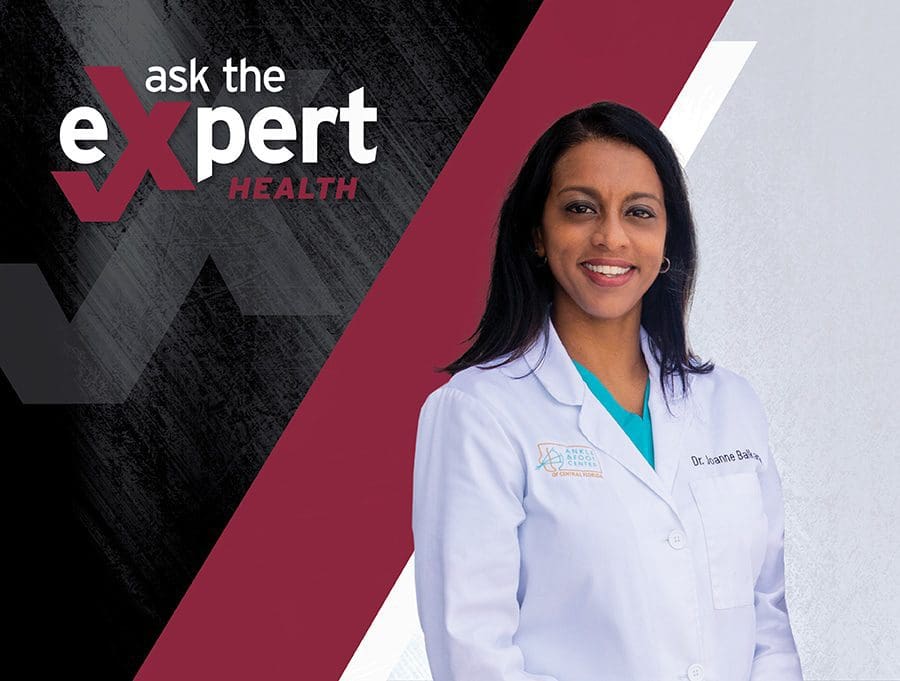 Dr. Joanne Balkaran / Podiatrist, Foot and Ankle Surgeon
Q: What is minimal incision surgery and how can it benefit me?
A: This type of surgical technique, also known as minimal invasive surgery, is performed using smaller incisions as compared to that of traditional surgery, and the advantages are great.
Because of the smaller incisions, you have a faster healing time, and because you're not disrupting the bone, the blood circulation and supply, you have less swelling and discomfort. Perhaps the greatest benefit, however, is that you can start walking sooner after surgery – about one week in most cases – as opposed to traditional surgery where you are having to wait and be off your feet for about six weeks. In fact, you are encouraged to walk following minimal incision surgery, because walking promotes healing.
What procedures are conducive to this type of surgery and where is it offered?
Some of the procedures we can do using minimal incision surgery are hammertoe deformities, bunions, neuromas, and bone spurs. We don't use any hardware and we use external taping to fixate the foot, and it can all be accomplished outside of a hospital setting. We have a surgical suite at the office where we utilize local anesthesia and low radiation x-rays as needed during surgery, and patients are able to go home the same day, which is safer and more cost effective, as well.
Is regenerative medicine a viable option for treating ongoing foot or ankle conditions causing discomfort?
Although surgery is sometimes the best option, regenerative medicine is an excellent alternative, especially when it comes to the treatment of acute or chronic conditions like tendonitis/tendon tears, wounds, various types of injuries, arthritis, neuropathy, calluses, and more. 
With regenerative medicine, we find different ways to treat a condition by stimulating your body's own growth factors to allow for increased regeneration, or healing, that may have been slowed down by aging, injury, or other things. The procedures we use for such treatments are MLS laser therapy, grafts for wound care, Platelet Rich Plasma (or PRP), and Leneva Adipose tissue injections for tissue reconstruction, and all FDA approved. 
What other services do you offer?
Ankle and Foot Center of Central Florida is a full-service clinic with two highly trained podiatrists: Dr. Rikesh Patel and Dr. Joanne Balkaran, who can offer expert advice and services to help you relieve any "below the knee" issue you may be experiencing.