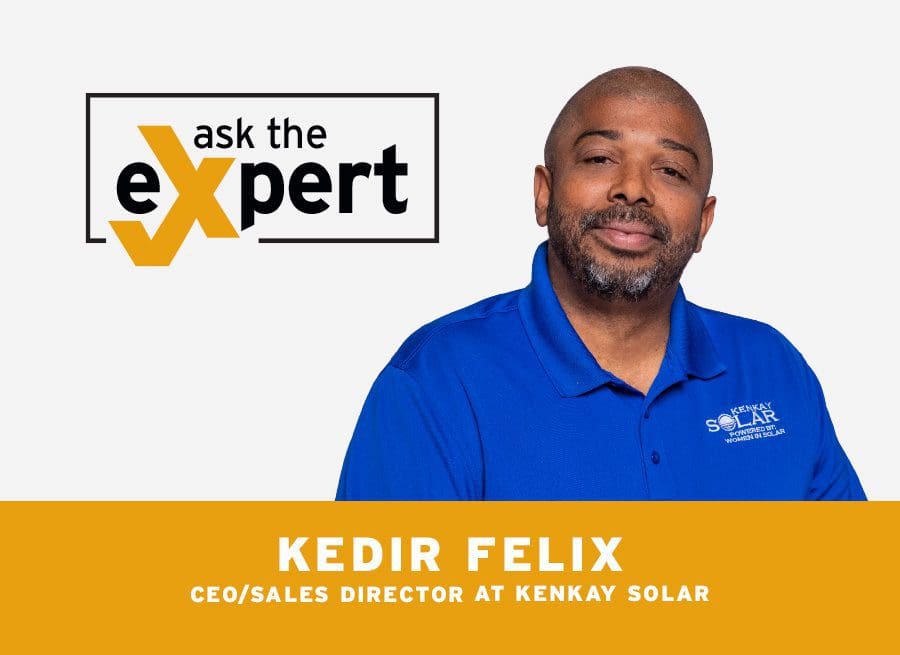 Is it worth it to install solar in my home?
If you are a homeowner and have a utility company that is high on kilowatt hours, then you should look at ways to lower your utility bill. Using solar happens to be one of the most efficient ways to do this. Solar increases the value of your home. It also allows you to budget. With utility companies, you never know what kind of bill you're going to have. Right now, major utility companies are announcing an increase in costs with kilowatt-hour usage. You're looking at a rate increase between 8 and 15 percent. That means you'll be paying more on your kilowatt-hour usage even though you have not utilized more energy. With solar, you have a set budget and know what your utility is going to cost every month. Solar provides for energy independence. 
Is solar expensive?
I would tell you that it would be expensive not to go toward solar and renewable energy. Sometimes homeowners get turned off by the total cost, but if they sit down with us, they're going to realize they'll pay that cost, plus more, by paying the utility company over a period of time. 
Is solar transferable if I sell my home?
Yes. If you've financed solar you can transfer the loan or you can just add it to the purchase price. By then, you should have increased equity. 
Why should I use Kenkay Solar?
We take our time in customizing a system specific to a homeowner's usage. We don't use square footage or areas. We cater our designs to your family because we know your family is different from the next one. Plus, we are Lake County residents, so we understand the county well and understand the utilities in Lake County. We're not coming to you from a different state or a different part of Florida. We're neighbors. We can guide you and educate you on the best possible solution for your particular need. 
Is anything new happening at Kenkay Solar?
Yes. Since we believe in clean energy, we also believe in clean water. Therefore, we will be offering water treatments. Clean energy and clean water are what we want for Lake County.