Ask the Expert: West Construction Services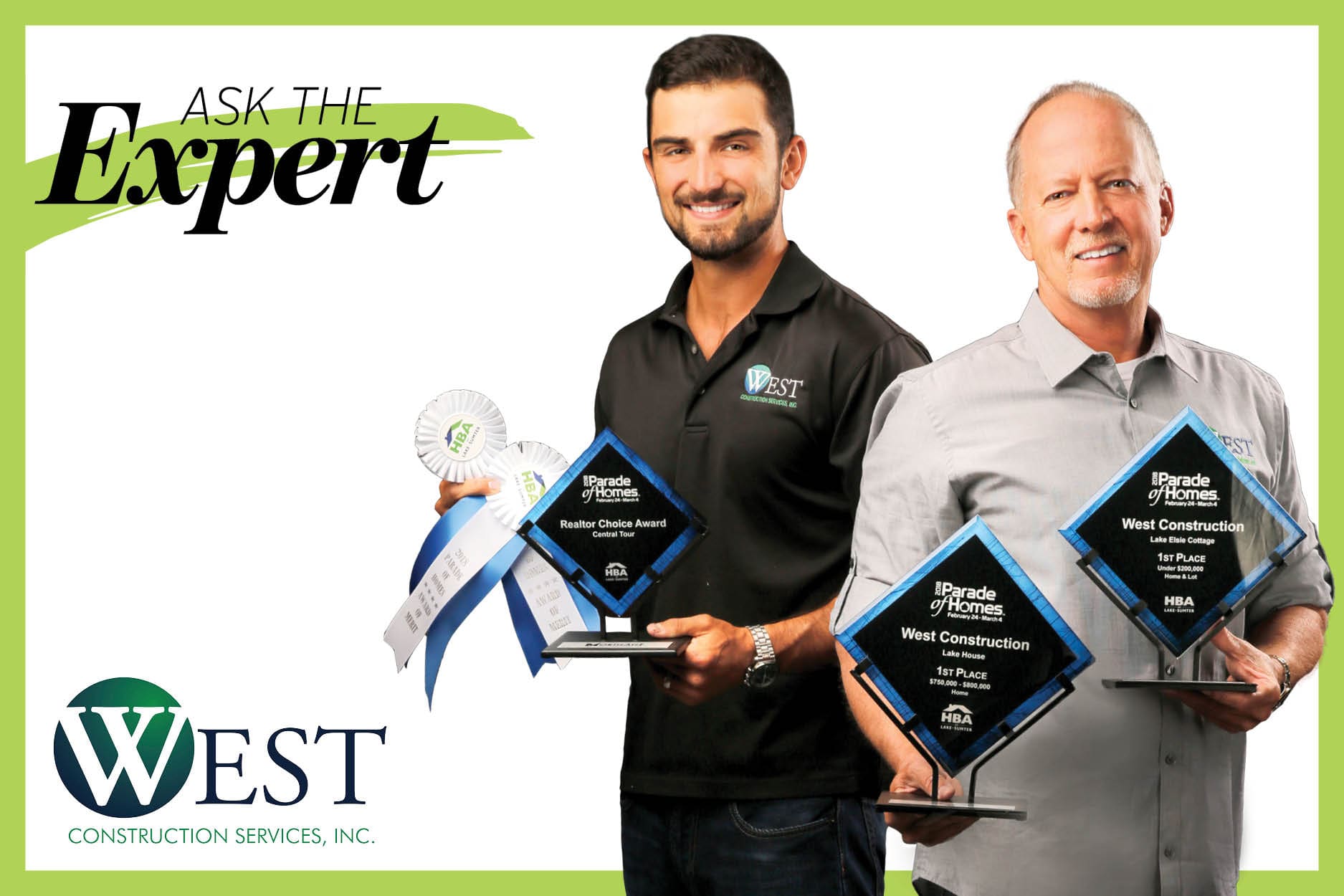 Q. How to navigate building a custom home in 2022?
A. The home-building process is a different landscape today than it has been in the last few years, and it's important to choose a knowledgeable, experienced builder who is on top of the market and is aware of the ever-changing nature of the business. 
Dale West, Joe West, and Lou Buigas are partners of West Construction Services, Inc., and they hold the distinction of being the only Lake County construction company where all three partners are licensed builders. They work to stay ahead of the curve and keep their clients informed along the way. 
West knows there are shortages of various materials, such as windows and trusses. So, they work with their clients to ensure they are ahead of schedule to minimize any time waiting on shortages that all builders are faced with in the industry presently. Luckily, they bring a combined 60-plus years' experience in the building industry, and have the knowledge to navigate the different challenges of building in 2022.
Throughout the years, West has built all different styles of homes, everything from farmhouses, modern, Spanish style, Craftsmen, etc. They bring their experience to each job. Lately, the most desired look has shifted from the rustic farmhouse look to building homes with modern lines and neutral colors. A lot of people are also wanting outdoor living spaces as part of their home's amenities, so they can enjoy more of the Sunshine State – one big reason why people are moving to the area.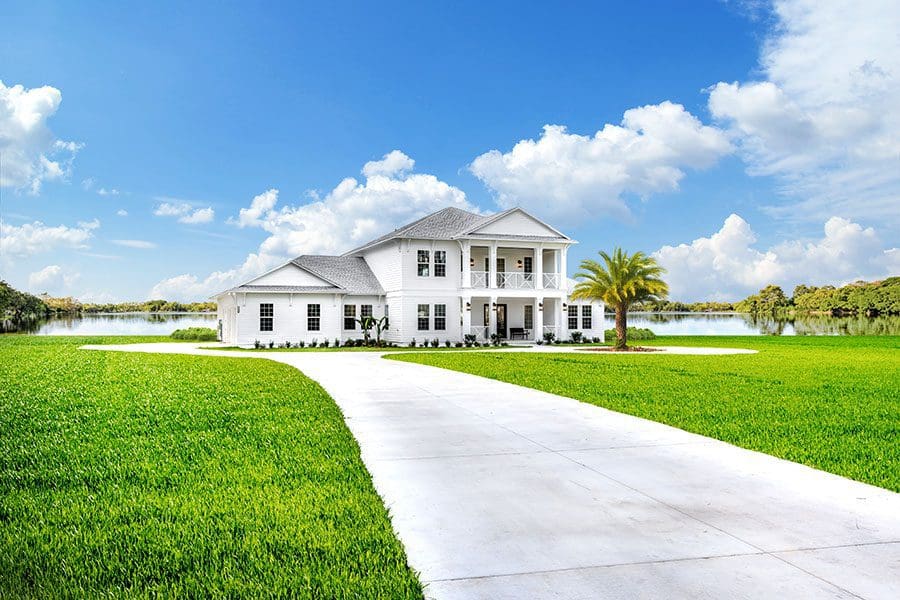 West is in constant contact with their clients, with each other, and everyone they deal with in the business. It is a very integrated system. "Our clients appreciate the open communication and we develop great relationships with them. We've even remained in contact with a lot of our clients years after we've built their homes."
West takes pride in building good, true relationships with their clients; they are not just another job number. "In this day and age, it's easy for businesses to assign a number, but not with us. We want to ensure everybody is always happy with the services they are receiving and that we are happy as a builder to work with them."
West Construction plans to build custom homes for many more years to come. Nathan West, 8 months old, just may follow the footsteps of his father and grandfather. "We'll get a hammer in his hands pretty soon," Nathan's dad Joe says with a chuckle. 
---
West Construction Services, Inc.
352.483.9378 / westconstructionfl.com / 1004 N. Donnelly St., Mount Dora