Attractions: An air of excitement
Four wheeling is one thing, but four wheeling in a 14-foot wide, 16-foot tall, 40-foot long, behemoth truck is a whole other adventure.
Photos: Nicole Hamel
After a one-hour group ride through The Showcase of Citrus' 2,500-acre citrus and cattle ranch on one of its massive 4 X 4 trucks, Clermont's Shannon McCartney and her nine-year-old twins were thrilled.
They'd all ridden through an orange grove, a muddy swamp, and some rough and bumpy terrain home to dozens of different wild animals, yet each got something totally different out of the experience.
 "I enjoyed hearing about the family who own this, learning about their history, and about citrus," Shannon says.
Rylan, however, says he found fun in trying to stand up in the middle aisle of the truck during the ride to have a look at the scenery, and keep his balance, but found it nearly impossible at times.
With a huge grin on his face, Rylan says, "It was so bumpy, we just couldn't stay standing."
As for his sister Kinsey, her favorite part was looking for, and spotting so many of the animals living on or visiting the grounds.  
"We saw three alligators, lots of birds, cows, zebras, a goat, and even a wild turkey," she exclaims excitedly.
The one common sentiment they shared was that it was a good time had by all.  
"I think everyone really liked it. It was a fun experience," Shannon concludes.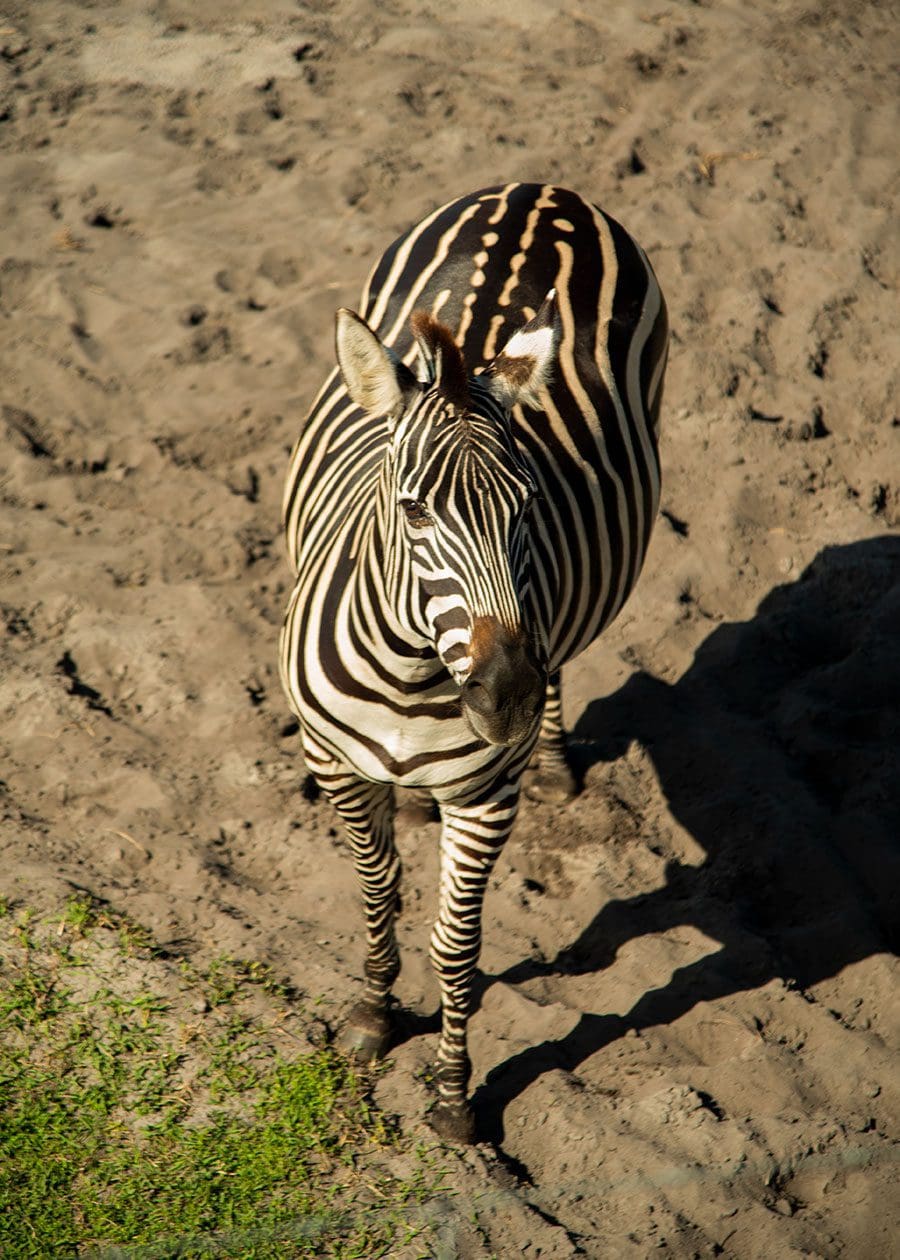 The ride is part of the Monster Truck Tours at the Showcase of Citrus, dubbed Florida's Fresh Air Attraction. 
"This place is designed for enjoying the outdoors, and one of our goals here is making the outdoors accessible to people," says Martin Beck, one of the venue's monster truck drivers and tour guide of the entire Showcase experience. "It's kind of like a one-stop shop where a big family can come and find something enjoyable for all of them and at an affordable cost."
As the Showcase of Citrus' website explains, people taking the truck tour get to ride the world's largest 4 X 4 trucks, measuring 14-feet wide, 16-feet tall, and 40-feet long.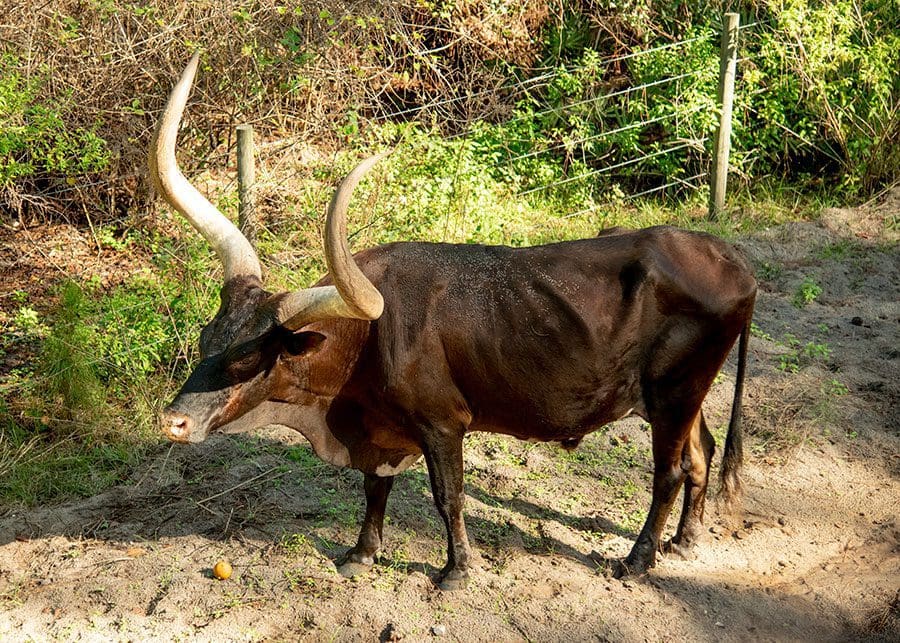 "These highly modified trucks are massive and geared low to provide a safe and relaxing ride through native woodland, pastureland, grove land, and swampland, while learning some of the estate's history and interesting Florida facts," the website reads. 
Martin, regardless of whether there are just few riders or a bus load on his hourly tours, takes pride in giving visitors a complete run-down with flare, wit, and passion.  
"I try to have fun with it, and you can just tell that people really love it," Martin says, explaining that each tour is slightly different because depending on the time of day, and the weather, you don't know what you might see, and he's not joking. 
The day Style Photographer Nicole Hamel and I took the monster truck tour, we saw wild egrets, sandhill cranes, a white and a tricolor heron, a white stork, a great blue heron, a couple of baby gators, and a Schafer fox squirrel. We also spotted Showcase regulars, some that are rescues, including a whole herd of Brangus cows we got to feed oranges to from the comfort of the 16-foot-high truck we were riding, a Texas longhorn, an African Watusi, two mountain zebras named Barcode and Scanner, and Bonnie and Clyde the water buffalos. Of all, Billy the scamming goat, who we were told begins limping a little every time he sees the truck coming because of all the attention, sympathy, and extra oranges he got when he'd hurt his foot months before, was the funniest. 
Kaitlyn Smith, another of Showcase's employees, on the tour with us, says 
her favorite part about the monster truck ride is the peacefulness, unscripted, and overall beauty of nature.
Kaitlyn even had the perfect alligator sounds saved on her phone that she played for the gators during the ride to make them pop their heads out of the water for pictures.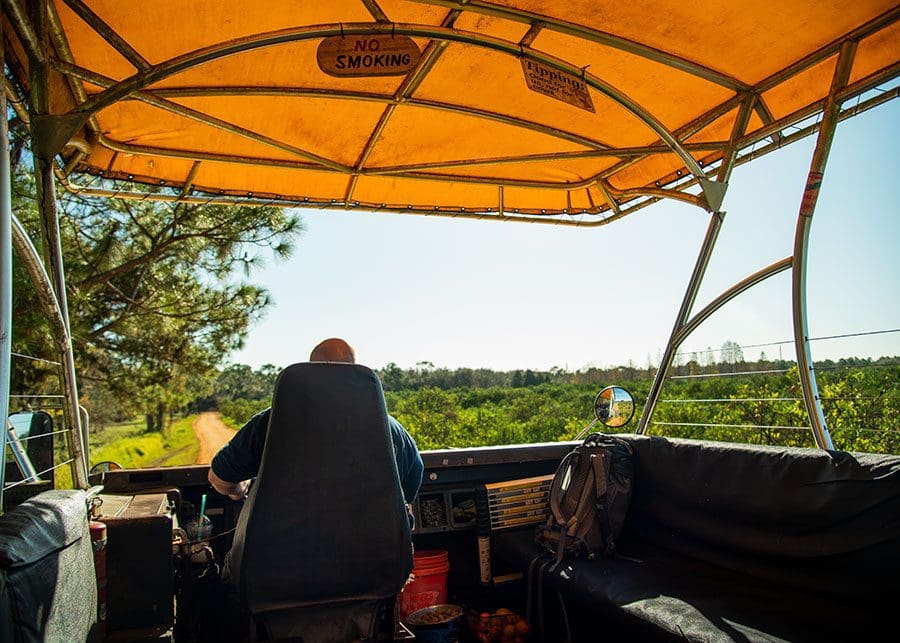 "There is always so much to see," she says. 
If interested in the monster truck tours, prices are $25 per adult, $15 for children 12 and under, and free for active military/veterans. The daily schedule is 10 a.m., 11 a.m., 12 p.m., 1 p.m., 3 p.m., and 4 p.m., and during summer daylight savings time, 5 and 6 p.m. tours are also available.
Tour guides suggest that people make reservations ahead of time, and that they arrive 30 minutes prior the tour time for check in.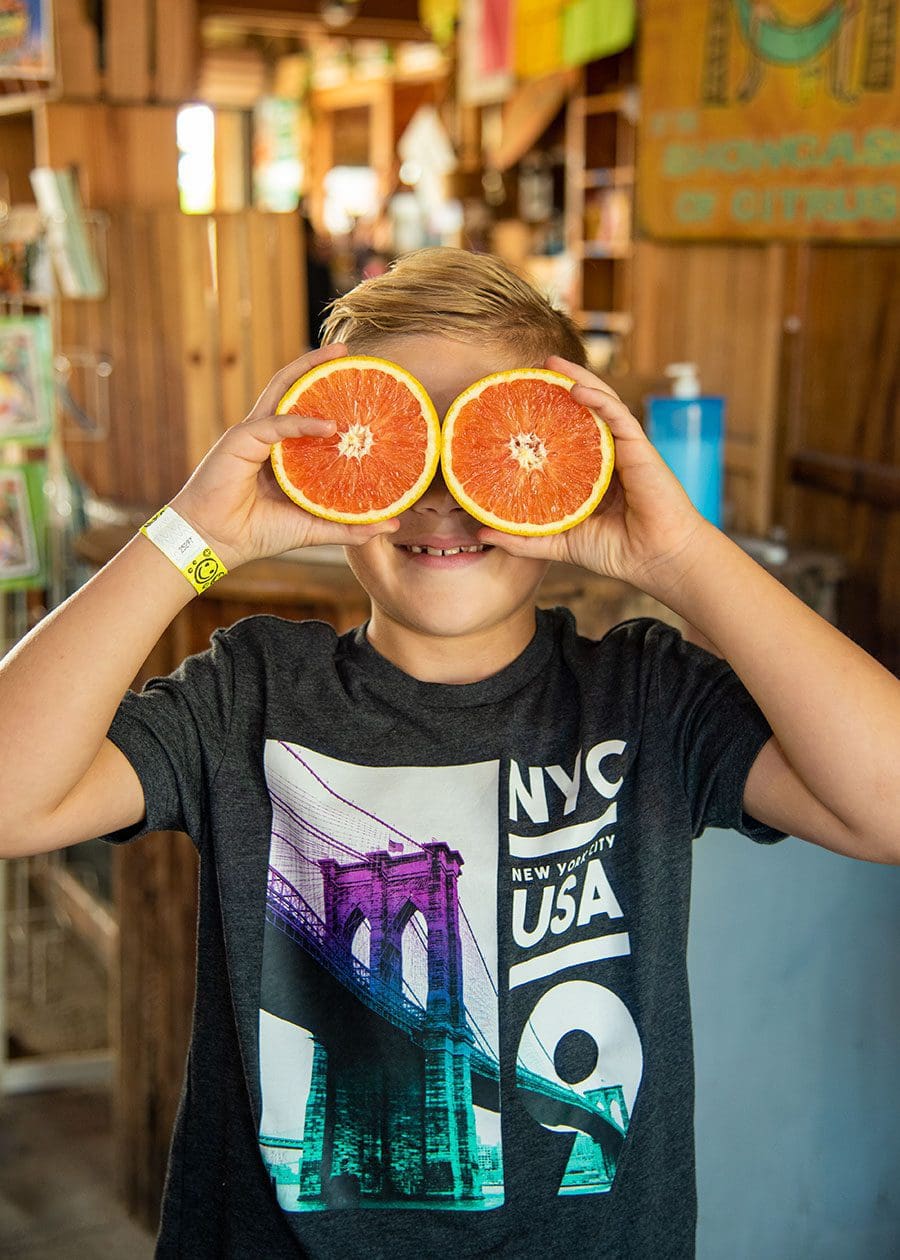 And after the tour, prepare for more fun, because the Showcase of Citrus offers many other activities as well, including two playgrounds, feeding farm animals, and gem mining.
Additionally, visitors can pick oranges fresh off the trees at Showcase of Citrus' u-pick grove, or purchase oranges and other citrus from the fruit stand, located in an old-time country store where they can also shop for gift items, food and wine. 
One can also enjoy a treat from one of the food trucks parked on site, a German bakery, or an acai and smoothie stop, plus order beverages at their bar, which serves a variety of beers, wines, and mimosas, or at the slushy stand, which features the venue's signature orange creamsicle." 
Originally from Nogales, Arizona, Roxanne worked in the customer service industry while writing independently for years. After moving to Florida in 1999, Roxanne eventually switched her career path to focus more on writing and went on to become an award-winning reporter for The Daily Commercial/South Lake Press newspapers for 16 years prior to coming on board with Akers Media as a staff writer in July 2020 – her dream job come true.
Share This Story!