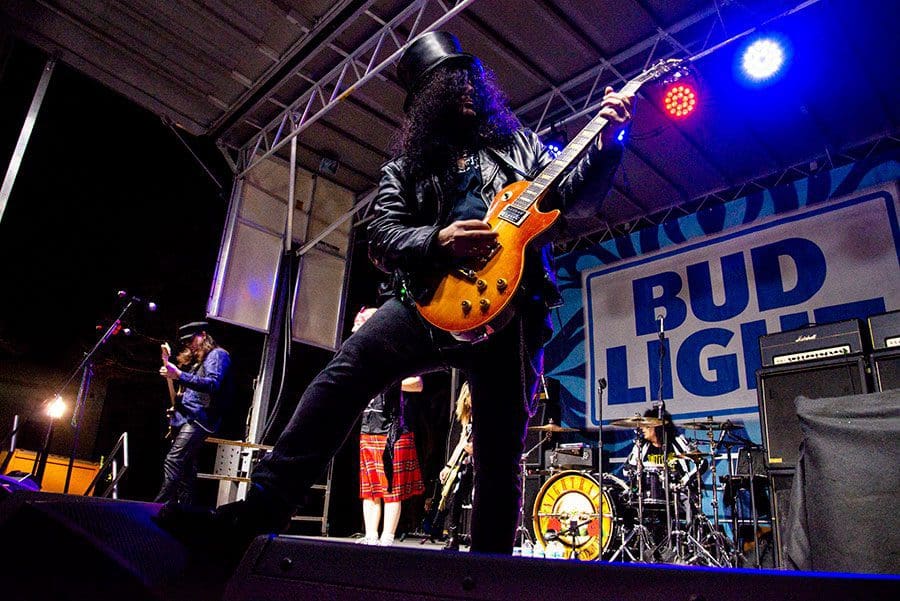 Attending Lake and Sumter festival attractions is a great way for festivalgoers to have fun while supporting local causes, businesses.
Photos: Nicole Hamel
The local festival scene is rich in history and accolades.
From a list of the top 200 festivals nationwide, the Mount Dora Craft Fair was recently ranked the No. 1 All-Time Favorite Arts and Crafts Festival and a photo of the popular event appeared on the cover of the 50th anniversary issue of Sunshine Artist magazine (published August 2021), which was a big thrill for Janet Gamache, the interim director of Mount Dora Center for the Arts.
"Every year they (Sunshine Artist) rank the top 200 festivals, and a couple of years ago we were ranked No. 4, says Janet, adding she and co-coordinator Brian Young have flown to Chicago and Ohio, sites of previous No. 1 festivals, just to see what makes them great. 
The pair sat down with coordinators in those cities and talked with exhibitors. "We got some great tips and ideas," adds Janet, "and we try to incorporate some of those things into our events."  
The goal is to always make festivals the best they can be, and Janet will be working on nine Mount Dora festivals in 2022, along with additional festivals in Longwood and Apopka with Brian. 
"Georgia wants us to come up there," says Janet, who notes she has enough to keep her busy here. She's currently focusing on the 47th Mount Dora Arts Festival to be hosted 9 a.m. to 5 p.m. Feb. 5-6 in the downtown area of Mount Dora where over 250 artists will vie for $18,000 in prize money, including the $5,000 for Best of Show.
"We have the best of the best, and we try to keep a nice eclectic mix of art," says Janet, everything from clay artists, fiber, jewelry, 3D, and paintings. She says nearly 600 artists nationwide submitted their works for consideration in the juried Mount Dora show. 
Janet is hopeful for a good crowd of festivalgoers. "I always hear we have the best variety, and they love that everything is handmade by the artists." 
After the February art festival, Janet will coordinate these additional events: Mount Dora Spring Festival of Arts and Crafts on March 19-20; Mount Dora Earth Day Celebration on April 17; Mount Dora Blueberry Festival on April 23-24; Mount Dora Craft Fair on Oct. 23; and the Mount Dora Plant and Garden Fair on Nov. 12-13.
Asked to name her favorite festival, and Janet hesitates to answer. "That's hard because they are all so different, and they all support a different cause like the Blueberry Festival is so much fun because there is the blueberry pie eating contest, and all the blueberries are locally sourced from local farms," says Janet. "We take all of the ingredients to Umatilla High School and the culinary department makes all the pies and all the proceeds go to Lake Cares Food Pantry. And with the Plant and Garden Fair, the event supports the local nurseries; we have all of these really exotic plants that you can't find at the big box stores." 
She also loves seeing the Spring Festival of Arts and Craft and the Mount Dora Craft Fair in the fall each attracting 425 crafters to showcase their talents, and she's proud the festivals are free events for people to enjoy.
Janet can often be spotted on a Segway overseeing the festivals and interacting with the crowd.
Hearing the words "best show ever always feels good," she says. 
---
Festival tips 
During two-day events, Sunday is often the best day to attend with fewer crowds.

 

Wear comfortable shoes.
Bring cash; the internet could be down
and cause problems making purchases
from exhibitors.

 

"Mount Dora is pet-friendly, but we always encourage people to keep their pets at home because the events get so crowded and the animals can get scared," says Janet Gamache.
Plan your day by checking the festival's event schedule of activities that is posted on the hosting city or sponsor's website.
Take advantage of free parking or those offering shuttle service; some residents or organizations offer affordable parking too.
Food vendors and restaurants often have special menus so that people can get in and out quickly.
Visit local shops surrounding the festival. Often the stores will have specials or attractions that make it worth checking out.

 

In walkable towns like Mount Dora, festivalgoers can order alcoholic beverages at a kiosk or at one of the restaurants. "You can walk around with your cocktail at one of the events and that makes it special for a lot of people," says Janet.

 
---
Mardi Gras fun 
Leesburg will kick off 2022 with a festival Mardi Gras celebration, and it all starts with the Mardi Gras Mixer Kick-Off, 6 to 9 p.m. Jan. 13, at Leesburg Center for the Arts, for a fun-filled night with rival contestants vying for votes to be King Rex and Queen Divine of Mardi Gras. A $5 cover charge gets attendees a full cash bar, DJ, dancing, and great food. 
"We are really looking forward to the Mardi Gras season," says Joanie Smalley, executive director of the Leesburg Partnership, adding in addition to mixers, there will be a reverse draw, Mardi Gras Ball, and the festive Party in the Street with three parades, games, festive food, and music. 
The crowning of King Rex and Queen Divine will be the highlight of the Mardi Gras Ball, 7-11 p.m. Feb. 11, at the Venetian Center, where admission runs $25 to $50, and the event is expected to attract 500 to the ball.  
Up to 5,000 people are expected to attend the free, festive Mardi Gras Party in the Street on Feb. 12, which will start with the 11 a.m. kids' parade, 2 p.m. pet parade, and 7 p.m. main parade. The Party in the Street will feature live entertainment, street performers, stilt walkers, jugglers, tight rope walkers, fire eaters and more. 
Festivalgoers will also be entertained by the sounds of great New Orleans style Marching Jazz Bands, Cajun Zydeco and Blues all live on two stages.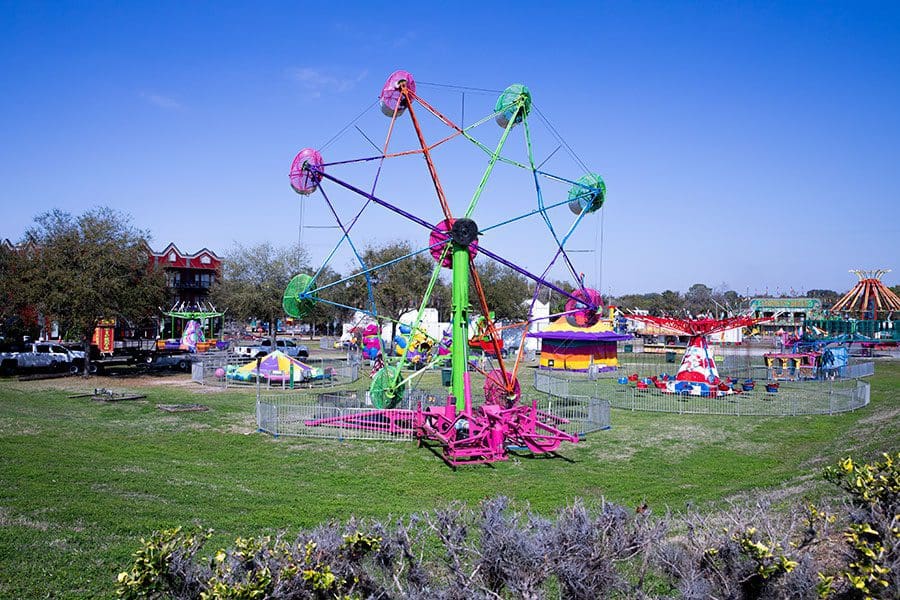 120th Georgefest
Eustis lays claim for having the longest running festival in Florida to celebrate the birthday of George Washington, and it's also the second-longest-running celebration behind Laredo, Texas, in honoring the nation's first U.S. president.
The city's 120th Georgefest will be a three-day celebration Feb. 25-27 in the heart of Downtown Eustis, and will feature a carnival, live music, fireworks, big parade, vendors, food, etc., with an overall festival theme of "Let the Good Times Roll." 
Fireworks will light up the sky around 9 p.m. Friday, Feb. 25, followed by the George Washington Birthday Parade, traditionally hosted the following morning, at 10 a.m. Feb. 26, where the streets of Eustis will be flooded with people of all ages gathered to see the artistic floats that will glide through Bay Street. The theme "Let the Good Times Roll" will be on display during the parade. 
Georgefest's modest beginning can be traced back to the Ocklawaha House that was built in 1876 as a hotel to serve the many tradesmen traveling through the area. Historical records note in 1902 construction was in the works to enlarge the hotel, and on Feb. 22, 1902, Eustis residents held a celebration to honor of Washington's birthday and Florida's early heritage. 
The city expanded with a parade of Ford Model Ts and over the years Georgefest has grown immensely, and this year's parade is expected to feature over 60 parade entries. 
Eustis organizers are working away to make the 120th Georgefest a great event. 
"It's the 120th one and it is very exciting and definitely awesome," says Christine Guiffre, events' assistant to Miranda Muir, the tourism and events manager for Eustis. "We usually see on average between 20,000 and 30,000 people for the three-day weekend in total." 
Christine says Georgefest is a festival Eustis residents and businesses look forward to since it brings a lot of people downtown.
"I just love seeing how much the citizens enjoy the event. The city always has these free to the public, so it's a great event for people to come out and enjoy with their families," she says, adding there will be plenty of free parking. 
The parade is a top attraction along with headliner entertainment. The bands and performers for Georgefest were not available at press time. However, Christine encourages festivalgoers to check Eustis.org closer to Georgefest for a full schedule of festival events and entertainment.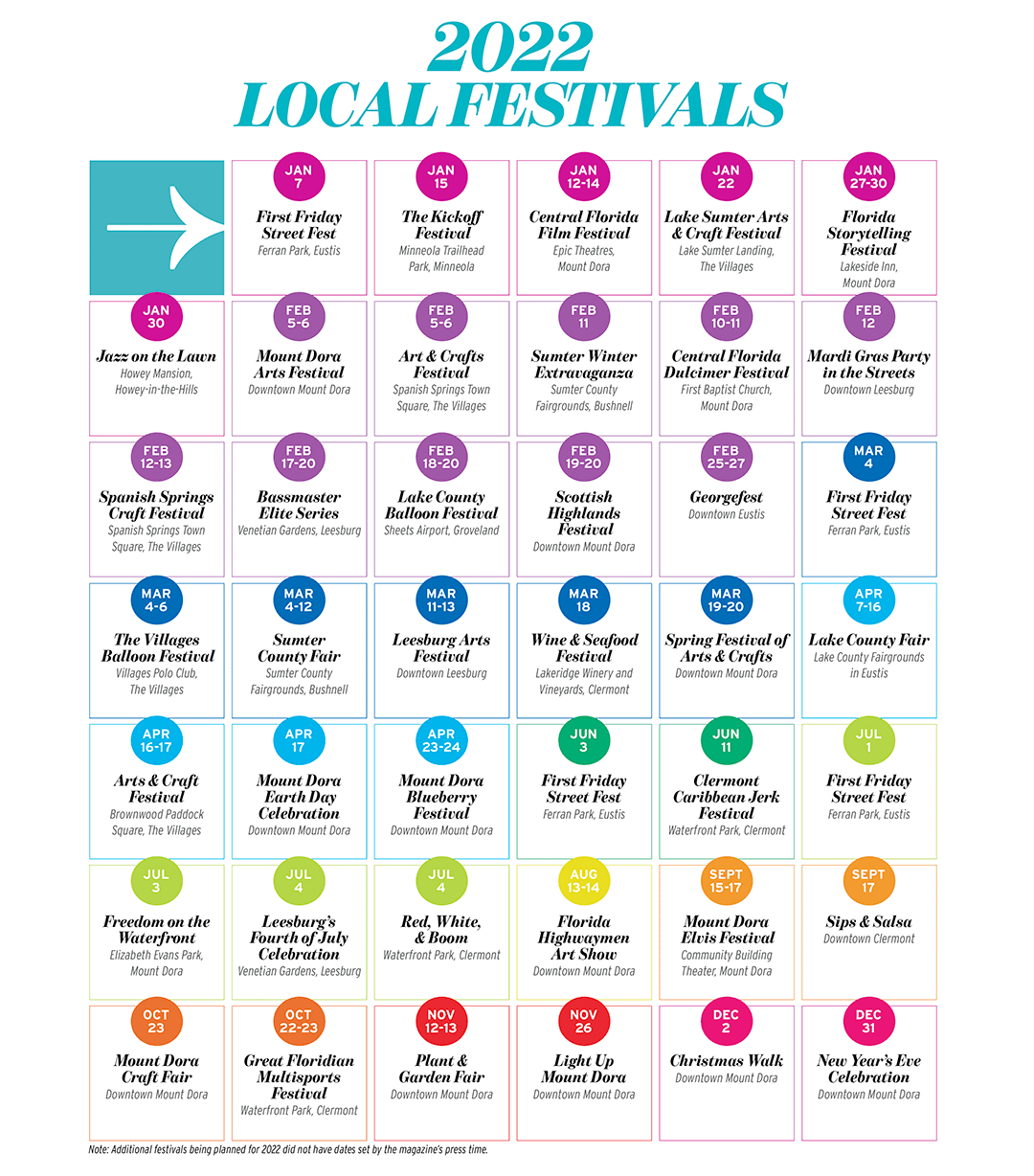 Originally from Anderson, Ind., Theresa worked for The Herald-Bulletin for many years. After experiencing a winter with 53 inches of snow, her late husband asked her to get a job in Florida, and they headed south. Well known in the area, Theresa worked with The Daily Sun and The Daily Commercial prior to joining Akers.
Share This Story!