Attractions: Explore 'Real Florida'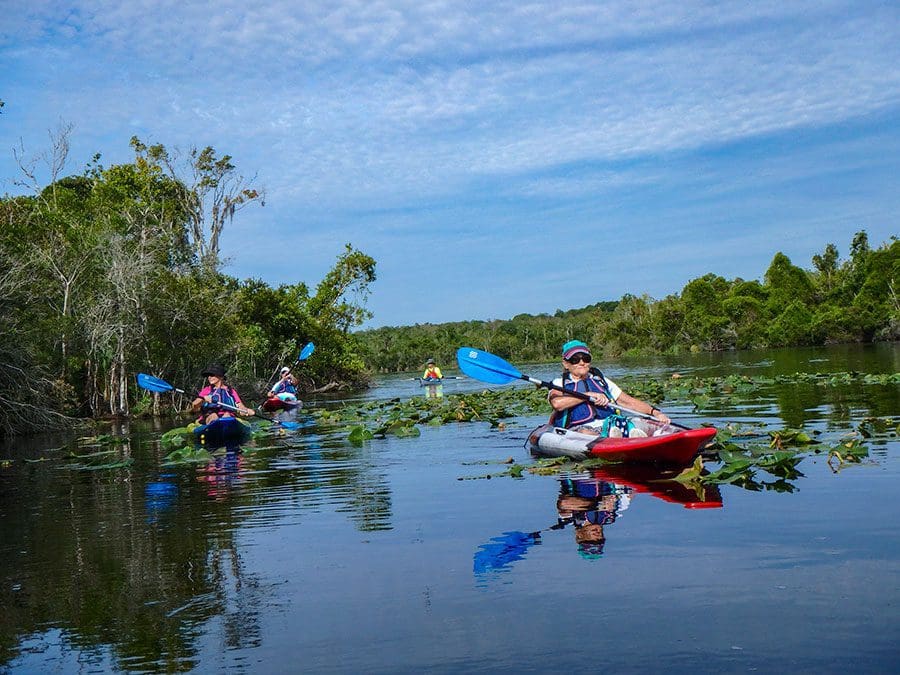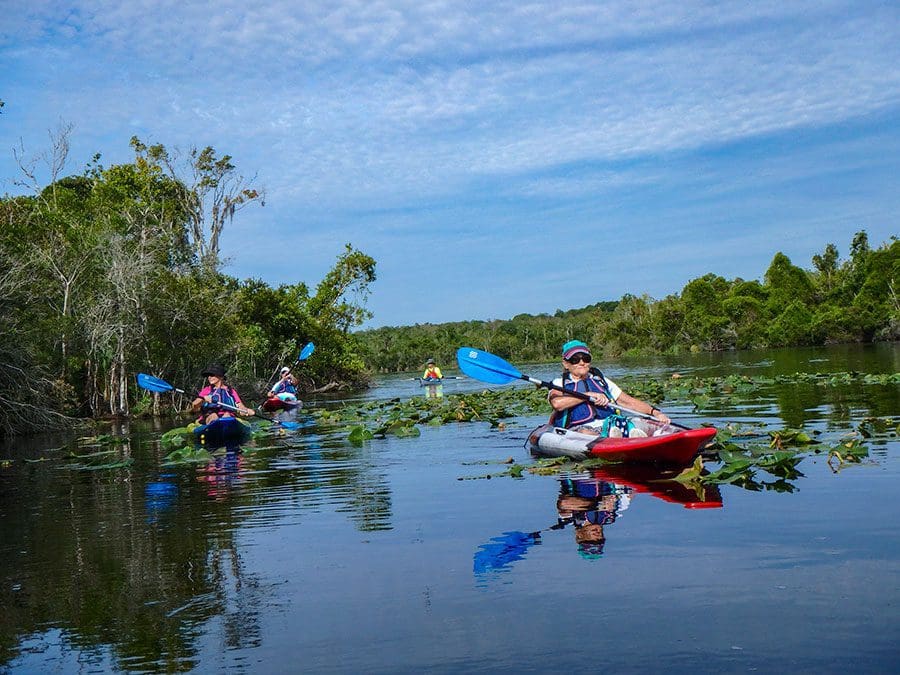 Friends of Lake Griffin tour guides lead daytime and moonlight canoe and kayak tours on local waterways.
Photos provided by Linda Morrison.
Just off bustling U.S. Highway 441/27 in Fruitland Park nestles the peaceful tranquility of Lake Griffin State Park, where visitors can explore 620 acres of "Real Florida" on the park's hiking trail, enjoy a picnic, fish, or go out on a kayak or canoe to experience a serene, guided daytime or moonlight tour of Lake Griffin's Dead River marsh. 
One never knows what they might see out on the lake. Villages resident Stephanie Hayano has witnessed baby herons hatching and a nose-diving osprey spear a fish. 
"You just cannot stage those kinds of events," says Stephanie. "Lake Griffin is a hidden gem, and people don't realize how beautiful it is until they get out there on a boat."
She became certified as a Florida State Parks' paddle tour guide. Certification included testing of kayaking skills, safety, and assisted water rescue techniques, first aid and CPR/AED training, and completion of the U.S. Coast Guard safe boater's online course. 
Stephanie is now one of 11 guides who leads kayak eco-tours at Lake Griffin State Park as a volunteer with the non-profit Friends of Lake Griffin State Park, a 501(c)(3) organization with a mission to conserve, protect, restore, and enhance the natural, historical, cultural, and recreational resources of Lake Griffin State Park for present and future generations. The group also provides fundraising, awareness, and volunteer opportunities.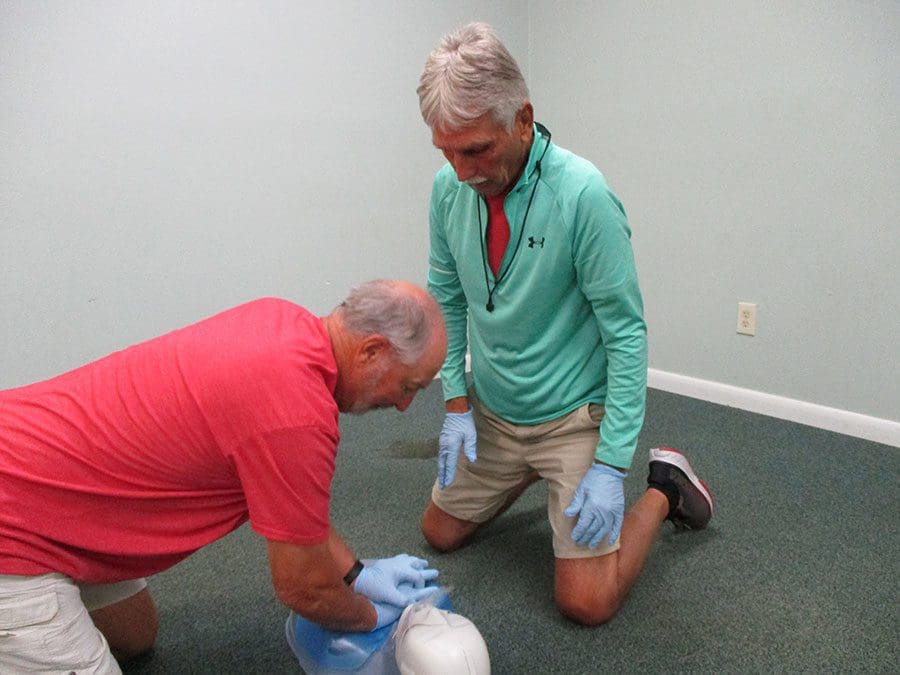 Villager Linda Morrison also enjoys volunteering as a paddle tour guide. 
"I love offering these tours because people realize Florida is not just Disney World; it's a real world of wilderness and people come away with a better understanding of that," says Linda, who educates visitors about Florida wildlife. "I really enjoy talking to them about alligators because they have a natural fear of these animals. I explain to them that alligators are predators of opportunity."
Florida has 175 state parks and Lake Griffin is one of the small ones, which means it has a smaller budget compared to larger parks, but it does receive support from 250-plus friends.
"The Friends of Lake Griffin is a nonprofit that raises money and buys things for the park," says Linda. "We bought eight new kayaks last year, put up an outdoor fitness trail, and we also paid for a motor for the pontoon boat to take people out on a tour. We provide the tools and equipment that the park needs." 
More people are encouraged to join Friends of Lake Griffin, which cost $15 per year, and allows a member to receive 12 free park entrances, one free kayak or canoe rental, and emails about park events and news. To learn more about the group or dates of upcoming eco-tours, moonlight tours, kayak 101 classes, visit flgsp.org.  Tours and classes
Moonlight Tour
"It's a different world at night," Friends of Lake Griffin notes on its flgsp.org website. "We launch in the early evening and watch the sunset from the water as the wetlands inhabitants prepare for nightfall. As the stars come out, we turn on our headlamps and scan the shoreline searching for reflections of alligator eyes. The full moon rises over the treetops as we follow its silver path across the water and return to the launch ramp." 
The $40 fee includes kayak rental, paddle, PFD, whistle, boat safety light, and headlamp. The tour runs 90 minutes to 2 hours.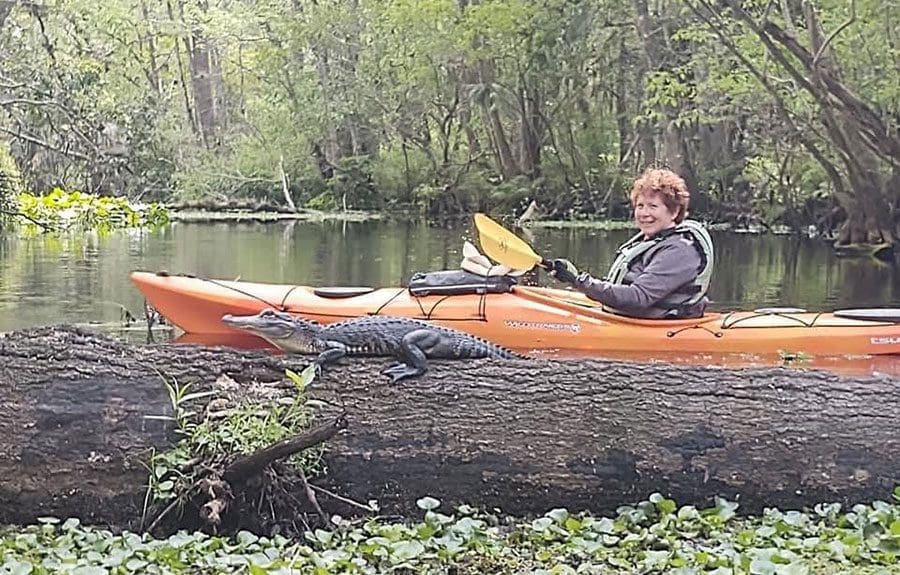 Eco-Tours
Visitors can explore Lake Griffin's Dead River Marsh by kayak or canoe with certified Florida paddle guides and experience the beauty of the wetlands ecosystem while seeing wading and flying birds, land-based and aquatic plants, massive trees, and other native and exotic species. "Learn the truth about alligators, an often-misunderstood resident of this area," notes the Friends of Lake Griffin website. The $30 tour fee includes a sit-upon kayak, paddle, life jacket, and whistle. The tour is 90 minutes to 2 hours. 
Kayak 101 Classes
Learn basic kayaking techniques and safety in this 2 1/2-hour class that includes demonstrations, land-based practice, paddling exercises, and a mini eco-tour. Topics include basic orientation, safety, proper fit of the life vest, types of kayaks, basic paddle strokes, encounters with wildlife, and maneuvering in boat traffic. 
"We'll spend about 45 minutes on ground school, then paddle near the launch, and finally venture out into the wetlands," states the Friends of Lake Griffin website, adding participants will have ample opportunities to ask questions from the Florida certified paddle guides that will be "right beside you throughout the class." The $30 fee includes sit-upon kayak, paddle, life vest, and whistle. 
[separator]
Lake Griffin State Park
3089 U.S. Highway 441/27, Fruitland Park, FL
Park admission of $5 per vehicle is collected at the entrance.
To contact Friends of Lake Griffin: FriendsofLGSP@gmail.com 
Contact the park: 352.360.6760
For a list of tours/class dates, etc., visit flgsp.org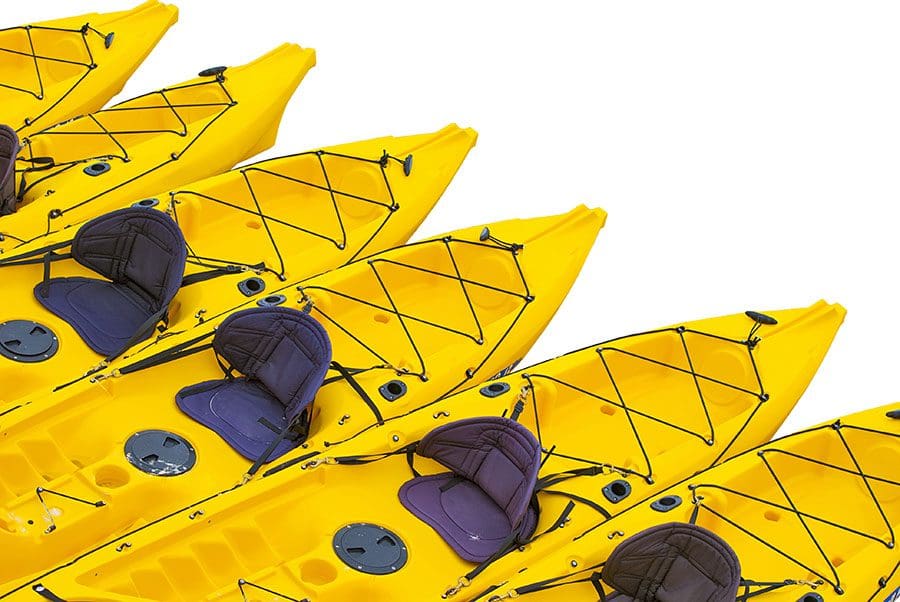 Originally from Anderson, Ind., Theresa worked for The Herald-Bulletin for many years. After experiencing a winter with 53 inches of snow, her late husband asked her to get a job in Florida, and they headed south. Well known in the area, Theresa worked with The Daily Sun and The Daily Commercial prior to joining Akers.
Share This Story!