Attractions: Pivotal moves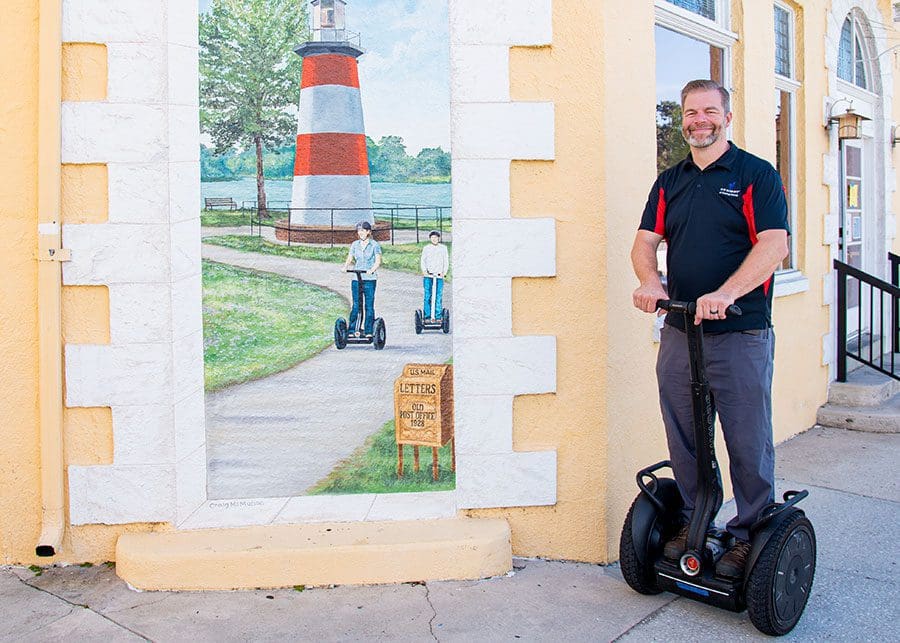 Go it electric for a fun and adventurous way to explore Mount Dora.
Photos: Nicole Hamel
Segway of Central Florida, located in downtown Mount Dora, recently changed hands, but the service, products, and opportunity for unforgettable experiences it offers, have not suffered one bit. 
"We're just passionate about helping customers. We enjoy being in the middle of a leading trend and we think it's only going to grow," says owner John Smith, who in June 2021, acquired the store from Dave Holzapfel. 
John, who also owns Pedego Walled Lake and Great Lake Segway of Walled Lake, in Walled Lake, Michigan, says he is excited about being welcomed so graciously into the Mount Dora community.
He also feels right at home because Mount Dora reminds him of home.
"Walled Lake is like a smaller version of Mount Dora. We have a lake right in town, so our store and others across the street from it, come with a beautiful lakeview, there are unique little restaurants, a dinner train, and just a bunch of other similarities," John says, adding that he now owns two of the only three Segway dealerships in the United States that offer such extensive diagnostic services and technology.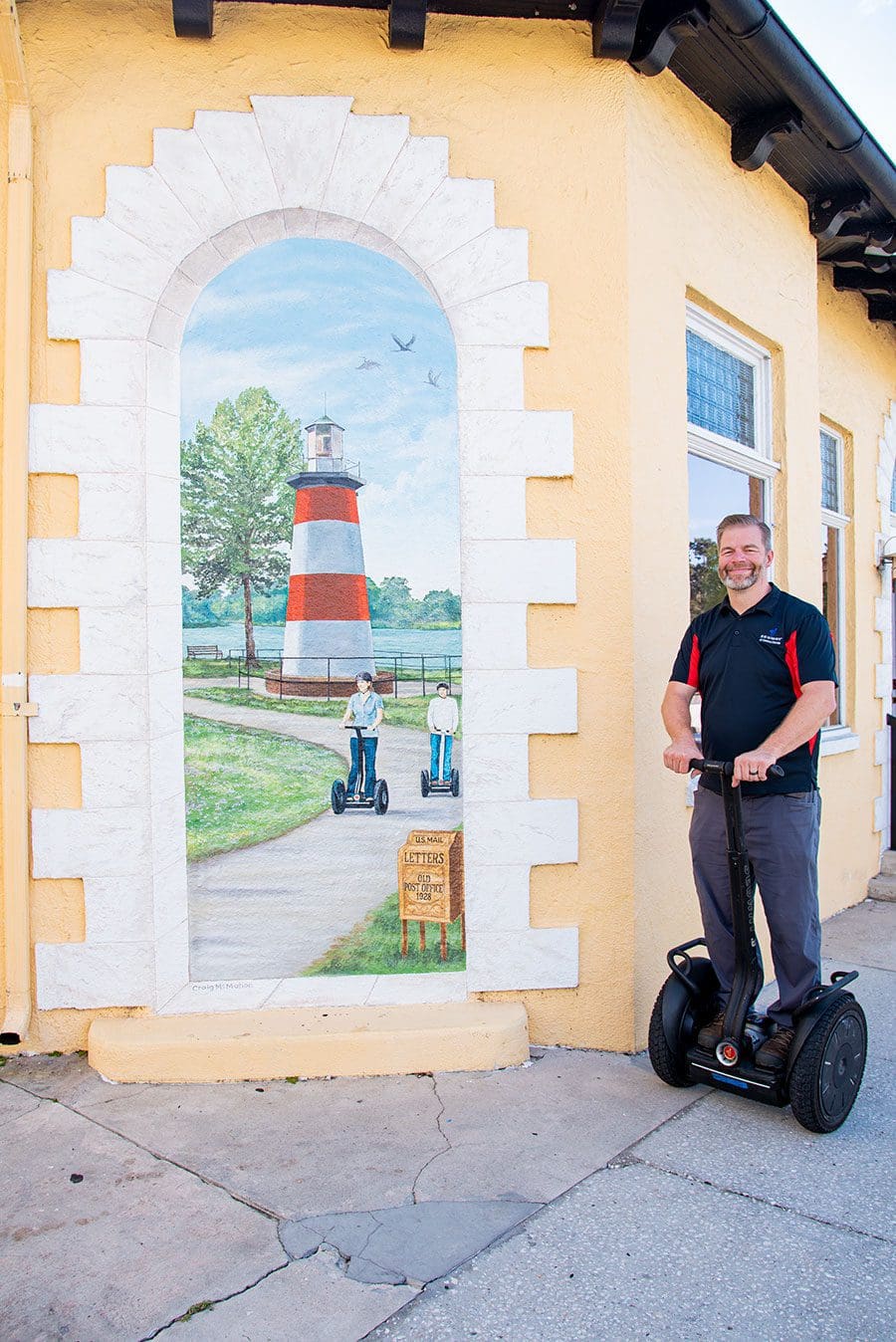 At Segway of Central Florida, customers can purchase new and refurbished Segways in various styles. If someone already owns one, the shop offers service and maintenance for customers anywhere in the country using Segway Easy Ship with FedEx or in person for locals. Segway rentals are also available for corporate events, marathon companies, and public safety groups.
If that's not enough, customers can purchase Pedego brand electric bikes, or rent them by the hour. John says he hopes the latter will add to other local attractions that cater to locals or tourists interested in embarking in outdoor adventures in style, adding that organized electric bike tours of the city are the horizon. 
"I think the electric mobility craze is big. There are electric bikes, and mopeds, scooters, Segways, and more, but we are trying to be a full personal electric mobility company," John says. "It works for people wanting more outside time with their families, for our police officers because it helps them do their jobs while engaging with people in their community, and for companies with big warehouses or venues needing to get employees from one side to the other in the quickest, safest and most efficient way possible." 
Personally, John, who once worked for corporate America, says he'd never planned on getting into the Segway dealership or service business, that is, until he and his wife were on a vacation and went on a Segway tour.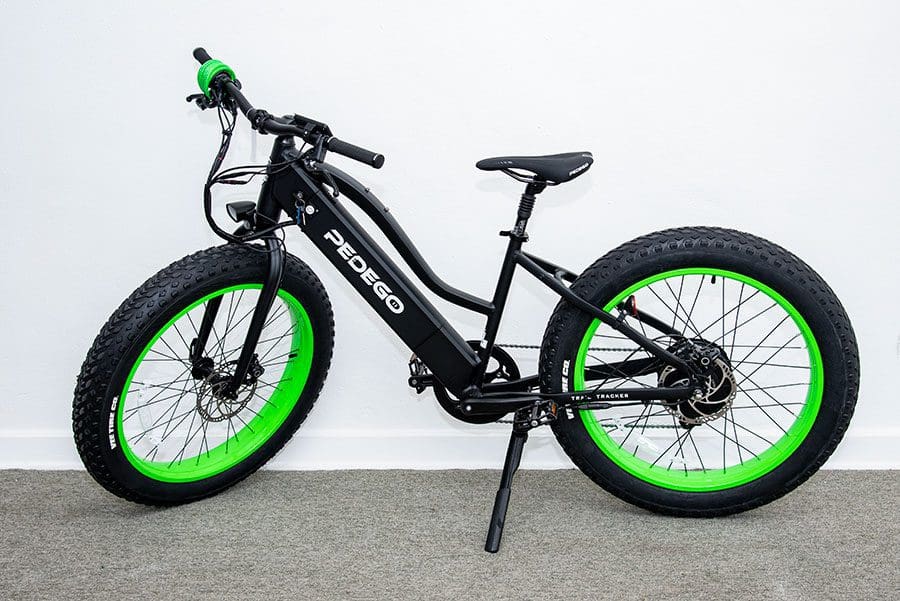 "We enjoyed it well enough that we had a working business three weeks later, which included buying two Segways, and finding a location," John says of the Segway tour company they started in 2010, before opening their first Segway dealership in 2017.
"We started that whole thing from scratch, it became our way of life," he adds, recounting the validation and pride he felt when Holzapfel immediately noticed they were a good fit for bringing continuity to his Florida customer base after deciding to sell.
John still lives in Michigan for now, but he is working closely with Dan Watson, an old friend from Sorrento, and general manager of the Mount Dora store.
Dan says he feels touched by the people of Mount Dora because they've embraced and supported the store's transition and reopening process after a mid-October fire broke out in the historic old-post-office building at 430 Alexander St., that houses their store. Because of that, their temporary storefront is located at 133 West 5th Ave.
"The sense of community here and how they put us right into that has been wonderful," says Dan. "Even though this business was already established, we're the new kids on the block physically, and regardless, they've made us feel at home from day one."
John says since opening, they have also been able to bond with The Villages Segway Owners Club and are glad to offer support. John says he looks forward to new opportunities and to spring 2022 when he expects to be settled back into their permanent building and introducing much-anticipated electric bike tours of Mount Dora.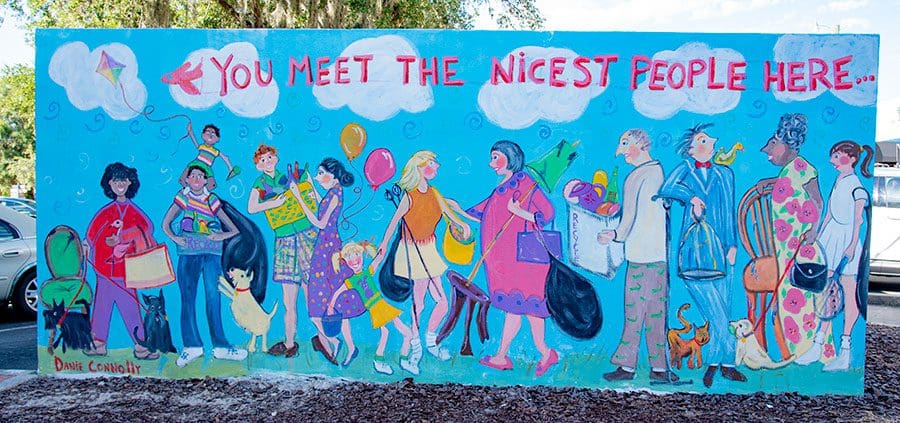 "There's a nice trail pathway a block or two over from our store, where people can ride and explore the lakeshore and see different sites around town," John says, adding that if people haven't tried an electric bike yet, they should, because it is a great ride. He adds electric bikes have motors within the frame of the bike that allow people to travel 40-50 mph with electric support but still pedal, or switch to straight foot power and manual gears, as desired.
"Electric bikes are huge for commuting, for recreating, and for traveling a little easier than they would with a manual bike. They are a growing passion for people," John says. "Some people, including many senior citizens, are riding 100 miles in a day. The electric really gives you the ability to travel for longer periods and distances and offers endless opportunities and freedom for fun and adventure."
For more information, visit segwayofcentralflorida.com or call 352.383.9900. 
Originally from Nogales, Arizona, Roxanne worked in the customer service industry while writing independently for years. After moving to Florida in 1999, Roxanne eventually switched her career path to focus more on writing and went on to become an award-winning reporter for The Daily Commercial/South Lake Press newspapers for 16 years prior to coming on board with Akers Media as a staff writer in July 2020 – her dream job come true.
Share This Story!