Aurelia Cole Academy Hosts Grand Opening in Clermont!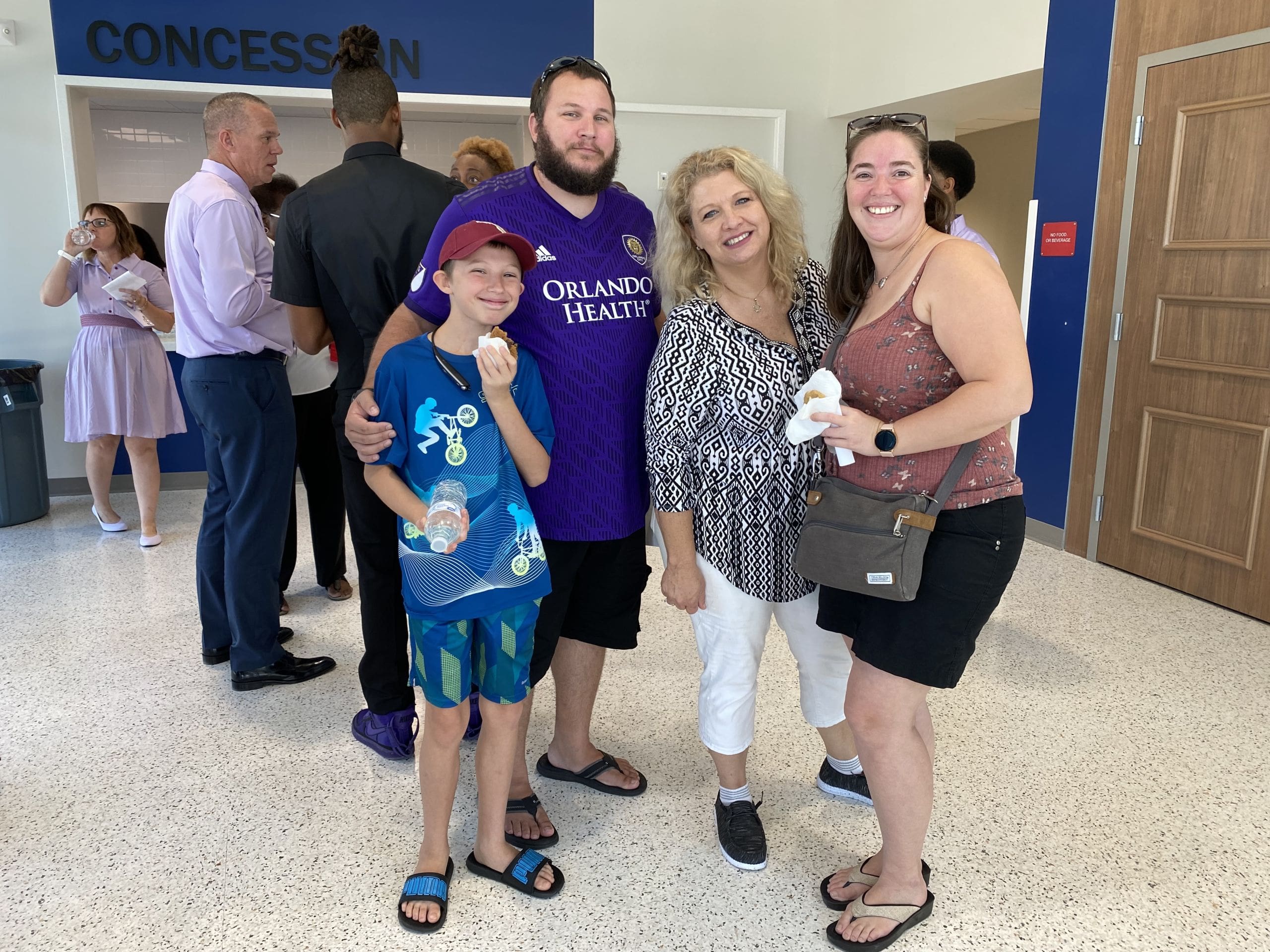 Aurelia Cole Academy that sits on the former site of Clermont High School and most recently Clermont Middle School had its grand opening on Wednesday, July 26th to great fanfare! Aurelia Cole passed away in 2018 but she left a lasting legacy in education. Aurelia Cole was a Christian and an educator. She absolutely loved children and she would have loved to see this grand opening happen today.
The new K-8 school is the pinnacle of Elementary and Middle Schools throughout the state of Florida. This building is absolutely incredible. The students who will be learning at Aurelia Cole Academy will certainly be in for a treat when they walk through those doors in a few weeks time!
The academy has that new school smell. The rooms still smell of fresh paint. The desks have never been used. The whiteboards have never been drawn on. Aurelia Cole Academy is incredible. From the first moment you step through those doors, you feel everything that Aurelia Cole meant to this area of Florida. She embodies the very spirit that this school is built upon.
As the years come and go while thousands of children call this Academy their school, one thing is for certain. Aurelia Cole's legacy will live on with touches of her memory within the school walls. The first thing those kids see every morning as they pull up to the Academy is the massive sign that says Aurelia Cole Academy. We hope these kids are inspired by her and the stories that people tell of her.
We hope that one day children who are taught here, give back to the community as she did. With the rate of how Clermont and Groveland are growing, perhaps there will be other programs named for some of the very students attending Aurelia Cole Academy.
At Aurelia Cole Academy the children will have one of the most state of the art, technologically advanced schools to ever open in the United States. One of the things we noticed when attending the opening was just how much natural light comes into the building. The thought is that Aurelia Cole was always such a bright personality and inspiration. The windows will allow Mrs. Cole to look down from the heavens and peer into the classrooms, offering a guiding light to the students whose journey is just beginning.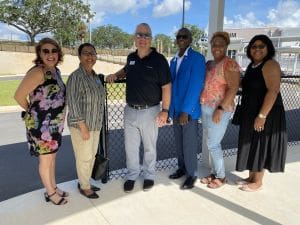 Congratulations to everyone involved in the construction process and we wish the faculty the best of luck as they head into the first year of Aurelia Cole Academy!
Photos Provided By:
Roxanne Batriz Brown
Kyle Coppola was born in Newton, Massachusetts and received his Bachelor of Fine Arts in Communications from Curry College in 2016. After traveling to Florida on a family vacation, he decided he could not get enough of the warm weather and made the move from snowy Massachusetts to central Florida 8 years ago.
For the last decade Kyle has gained valuable experience in social media content creation, marketing and sales, writing, video production, sports announcing and even broadcasting for local radio stations, such as FM 102.9 in The Villages and FM 91.5 in Massachusetts. Every year he volunteers at The Villages Charter High School as a play-by-play sports announcer for the football games as well as a public address announcer for the basketball games, including the annual Battle at The Villages Tournament.
Outside the office Kyle is a husband and father to two beautiful girls along with their cat. In his spare time he likes to spend time with his family, travel, play golf and swim. He is also a huge sports junkie and even bigger motorsports fan and loves to attend racing events when he can.
Share This Story!