Back Porch Pizza Bar offers high-end tastes in casual-hip alfresco setting that feels like home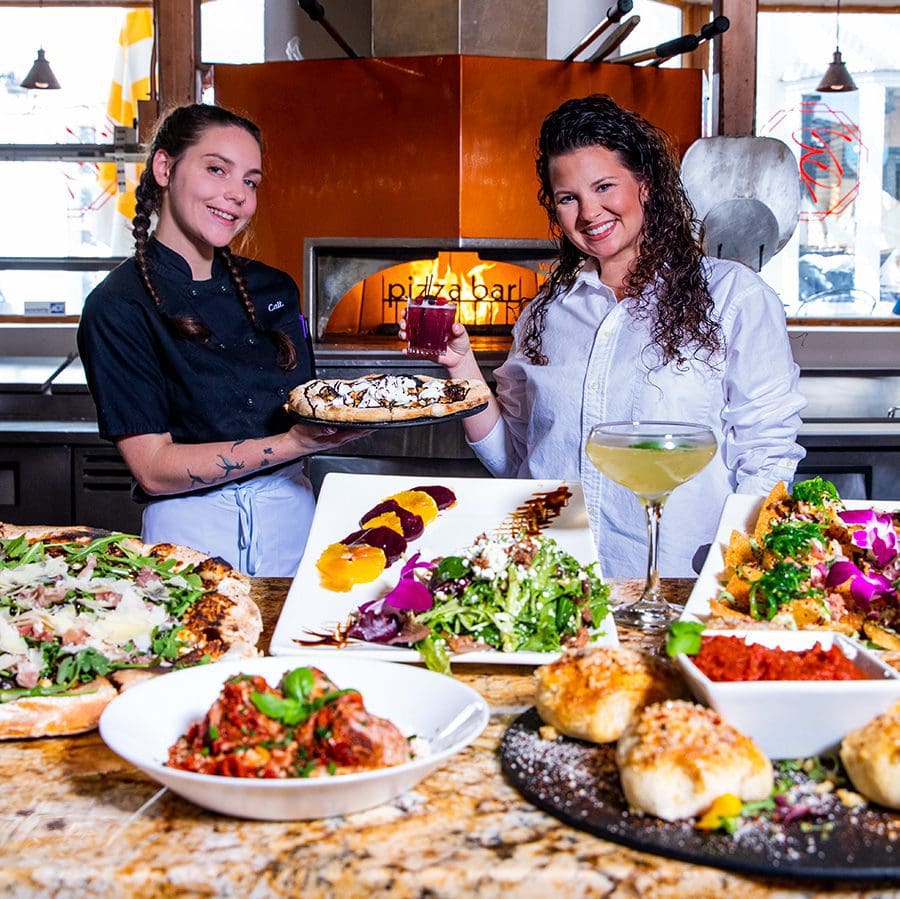 Back Porch Pizza Bar offers high-end tastes in casual-hip alfresco setting that feels like home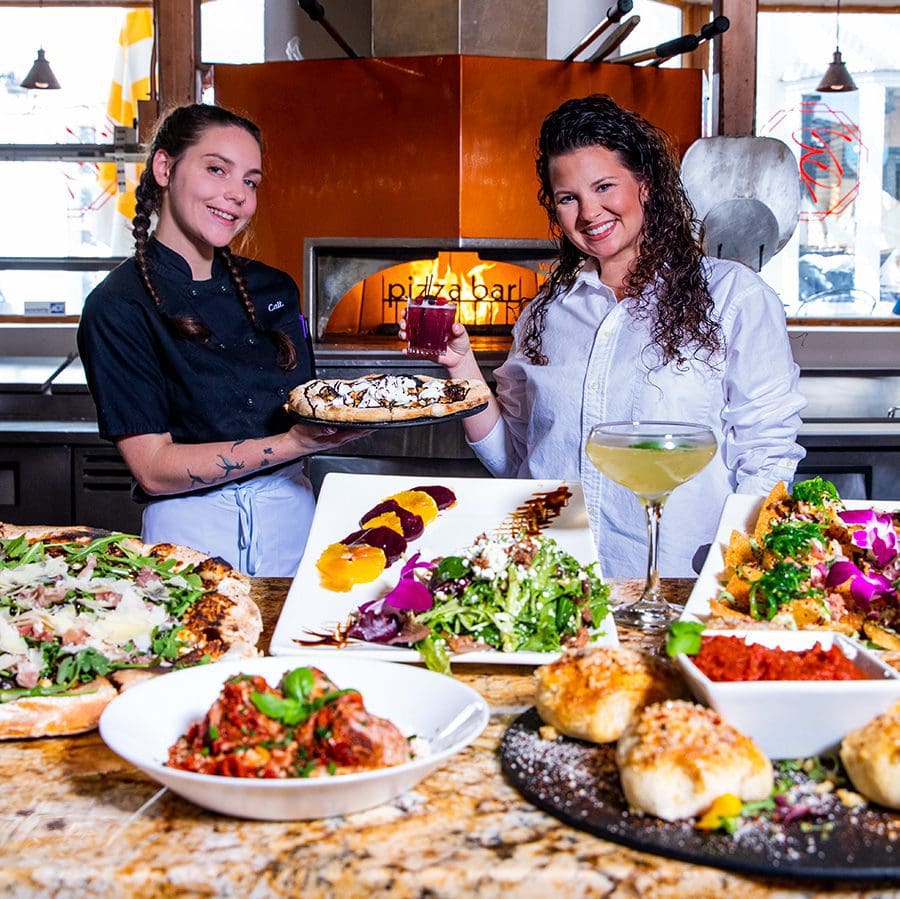 The Back Porch Pizza Bar opened in Mount Dora about 15 months ago, and if the crowds that frequent the venue are representative of greatness, there is no need for further explanation.
But proud General Manager Rachel Jacobson will not hesitate to tell you that the response has been amazing.
"This is like a second home to tons of people. We call them our loyal locals and I love them," Rachel says with a genuine smile on her face. "It's really important to us for everyone to feel that this is like their back porch where they are dining with family and creating memories."
Back Porch Pizza customers receive high-end service, gourmet food and craft cocktails in a casual porch-like and fun environment, Rachel adds.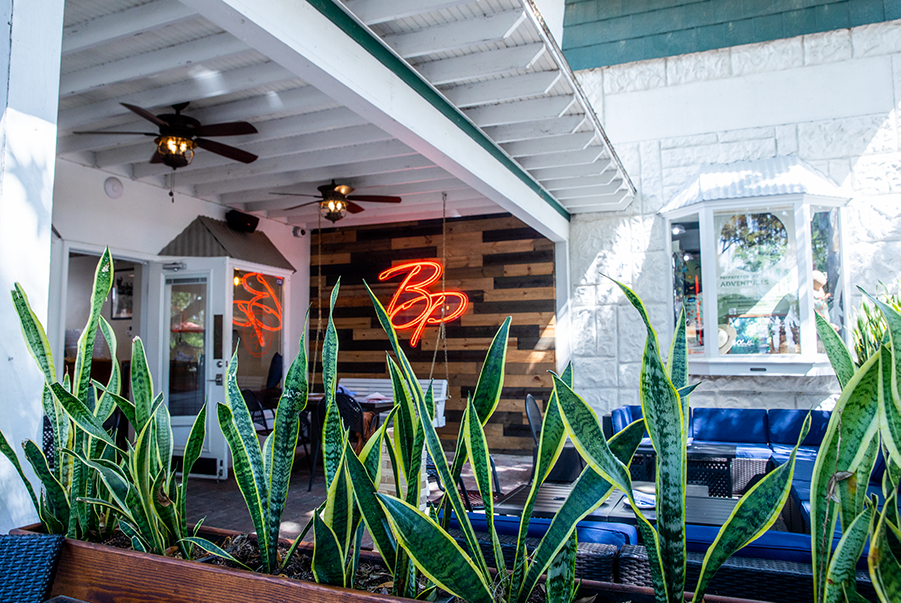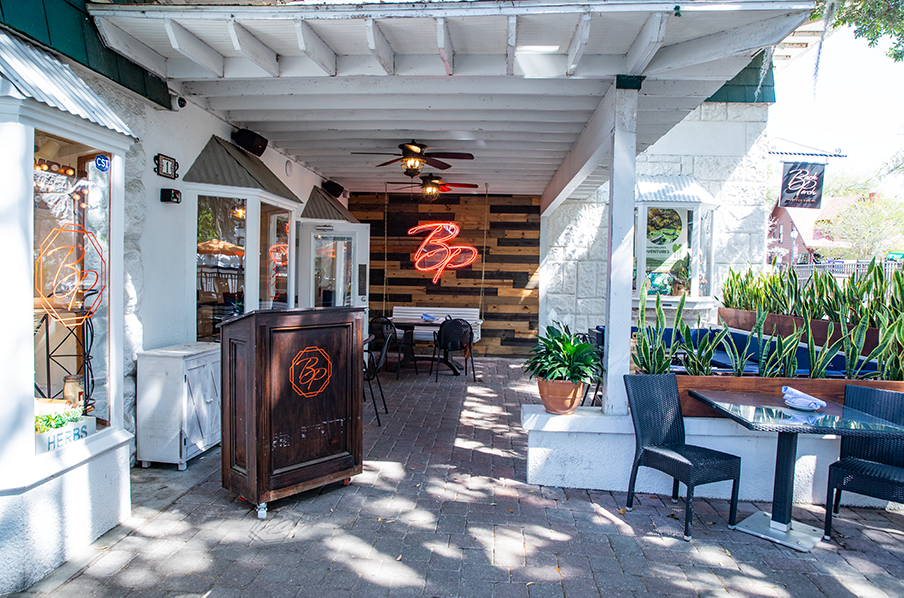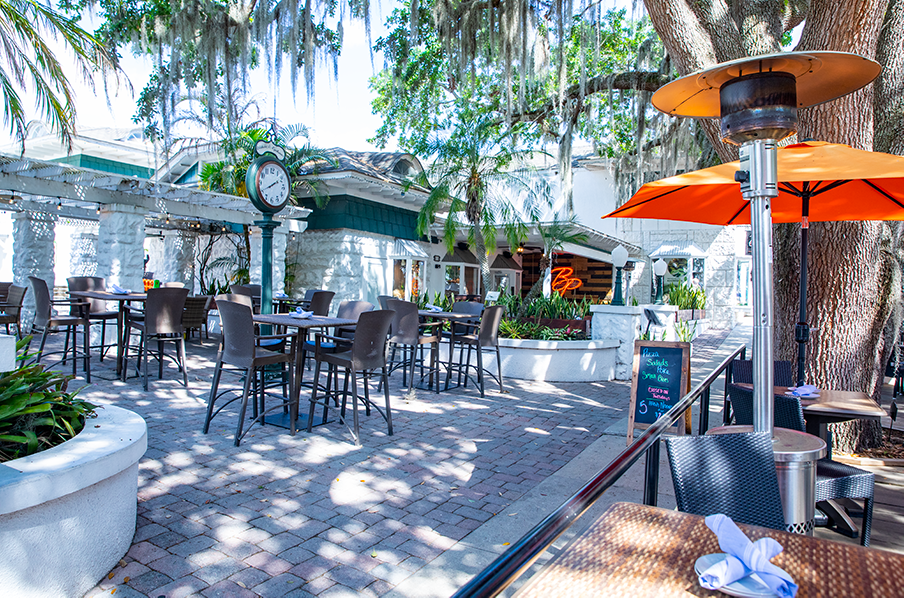 "We've got that back porch vibe and we have received so much love, so much feedback from our community since opening. We couldn't be more grateful."
—Rachel Jacobson
That vibe is based on history. The unique establishment in the heart of downtown Mount Dora was the original carriage house of a historic 1919 bungalow that housed horses before being transformed into a garage, and later, a French Restaurant. 
Today, the historic home, still intact next door, houses the well-loved Pisces Rising Restaurant. And guess what? Both places (plus Pisces Rising Catering) are owned by Joshua Jungferman.
"After the French restaurant closed, this building sat vacant for quite a few years. Joshua really wanted to do something to positively impact our community, so he decided to open another restaurant that he would enjoy going to. And that's how the Back Porch started," says Rachel, who was involved with conceptualizing the new restaurant venture after doing Pisces Rising's marketing for years.
"We wanted something that would complement Pisces Rising's upscale vibes, but that was different enough to stand on its own. We would consider ourselves to be smart casual dining, meaning that we serve high-end food in a casual atmosphere," Rachel says.
"We also offer live entertainment out on the porch on Monday, Thursday and Sunday nights."
Nicole Hamel and I were 'wowed' during a recent visit to the Back Porch Pizza Bar. Literally. The word 'wow' came out of my mouth when I walked up to the restaurant. That's how inviting it felt.
We were greeted by Rachel, and her upbeat personality immediately put us at ease. Then we looked at the menu filled with small bites, stone-fired pizza and salad selections and I thought, 'How in the world will we decide what to order?'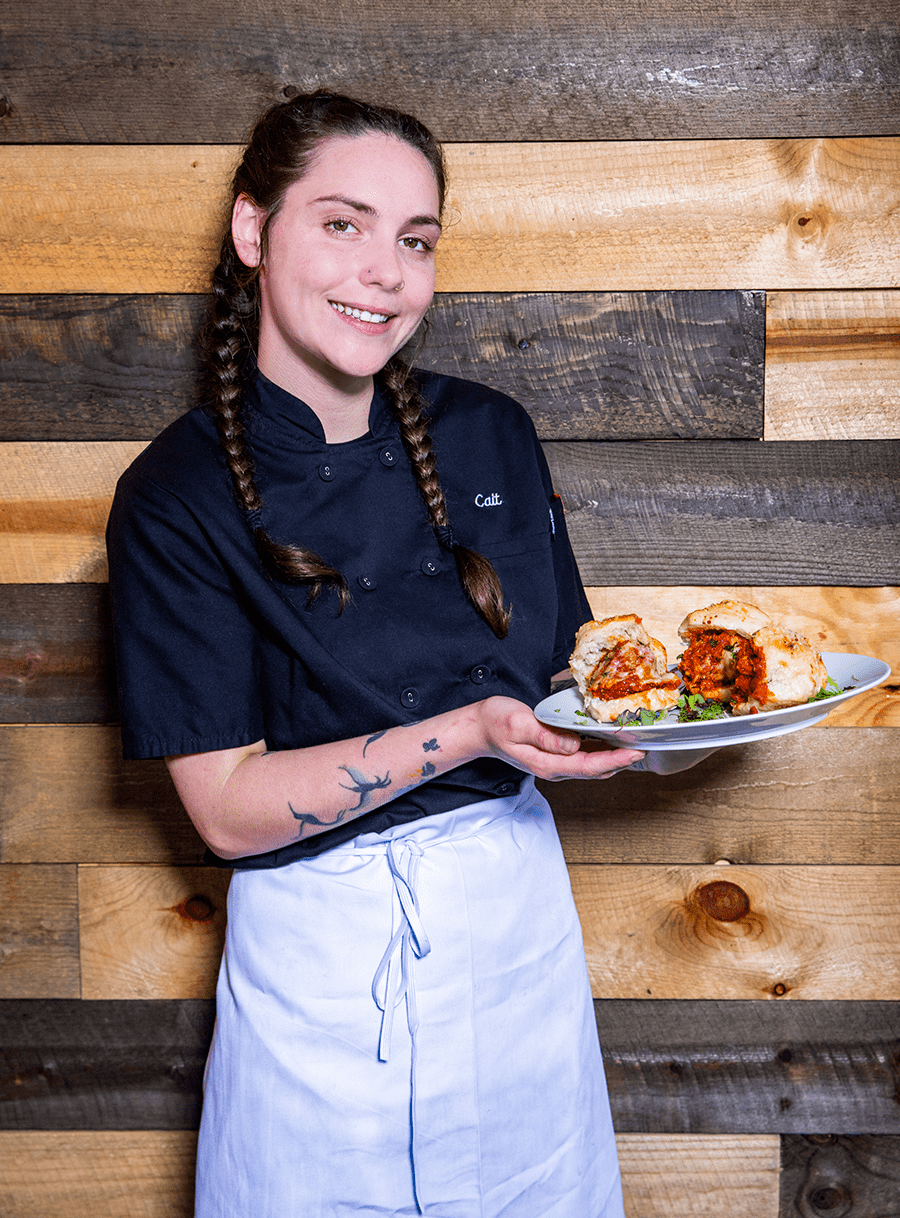 Following the suggestions of Rachel and Chef Caitlyn "Cait" Jennings, we started with the "Beet & Goat," a salad featuring roasted red beets and goat cheese, and "Nacho Problem," consisting of diced Ahi tuna, red onion, tomato, cucumbers, and mango, tossed in sweet poke sauce served over wonton chips and topped with togarashi, seaweed salad, wasabi oil, sambal aioli and sesame seeds." 
WHEW! I was unsure of some of the ingredients, and may have even winced at the thought of eating raw tuna, but everything on those wonton chips were delectable together. 
We also learned of a menu hack for sliders made up of the "Knot Your Average Dough" garlic knots and meatballs off a secret "bar-only" menu. What a fun and tasty combination it was!
Next, we sampled the "Notorious F.I.G." pizza, which was topped with black mission fig jam, goat cheese, baby arugula, prosciutto, and parmesan, drizzled with balsamic reduction, and topped with shaved parmesan. Talk about unique. But again, also delicious!
Lastly, and after a couple of top-notch signature cocktails, we tasted what was perhaps one of the most awesome desserts ever—the "Hella Nutella Dessert Pizza." It was a s'mores knock-off of sorts made with homemade pizza dough topped with Nutella spread, Graham cracker crumbles, chocolate chips, mini marshmallows, whipped cream, and chocolate syrup.
Nicole's immediate reaction: "I've never tasted anything like this!"
All in all, we were completely taken with the restaurant, but also greatly impressed with Rachel and Chef Cait. They are young yet extremely professional, and their passion for customer service is evident.
In fact, Cait, who grew up in New Jersey with her Italian family, came to Florida three years ago after they purchased a pizza restaurant, which is how her chef journey – pizza being her expertise – started. "All I can say is that pizza is an art. You really can do anything you want with it and I truly enjoy creating mouth-watering masterpieces," Cait says. "It makes me feel great that everyone is loving them."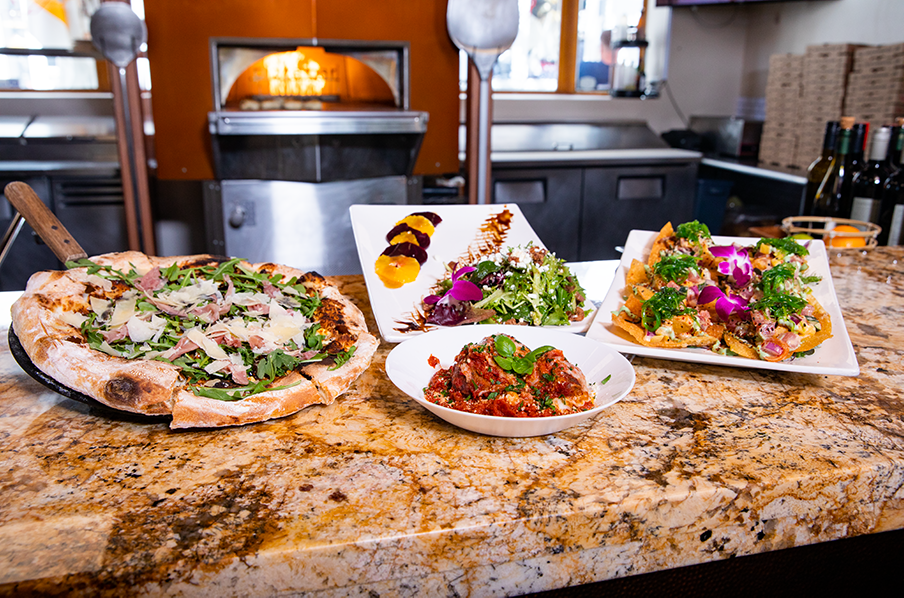 Originally from Nogales, Arizona, Roxanne worked in the customer service industry while writing independently for years. After moving to Florida in 1999, Roxanne eventually switched her career path to focus more on writing and went on to become an award-winning reporter for The Daily Commercial/South Lake Press newspapers for 16 years prior to coming on board with Akers Media as a staff writer in July 2020 – her dream job come true.
Share This Story!