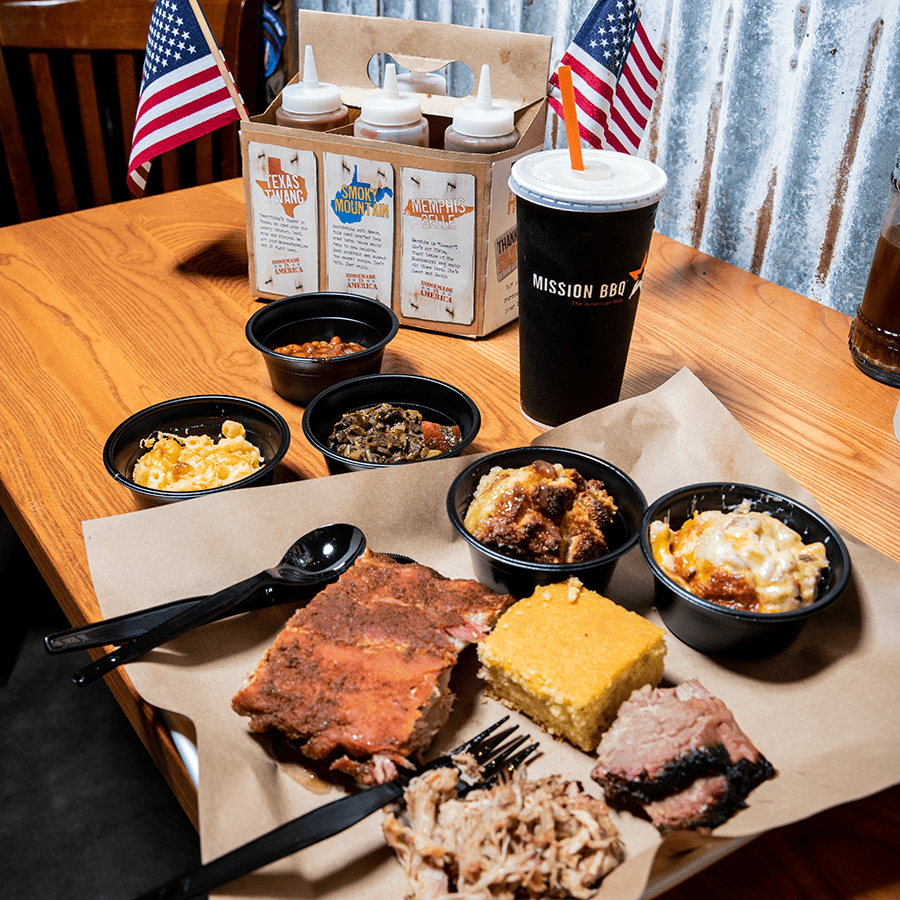 Mission BBQ takes pride in serving delicious homemade food while making veterans and first responders feel at home.
Mission BBQ Owners Bill Kraus and Steve Newton share a deep love for BBQ, patriotism, and the heroes they truly believe make our country great.
That's why they intentionally chose September 11, 2011, as the date to open Mission BBQ. It's also why they strive to make all military veterans, firefighters, police officers, and first responders feel welcomed
and appreciated.    
"Ten years before, on 9/11, our world changed and they wanted to change it back in some small way," Community Ambassador of the Lady Lake location Dani Carlson says about her bosses, the restaurant's owners.
"They wanted to do something with purpose and meaning, and they said, "What's more American than barbecue, and who's more American than our military and first responders?"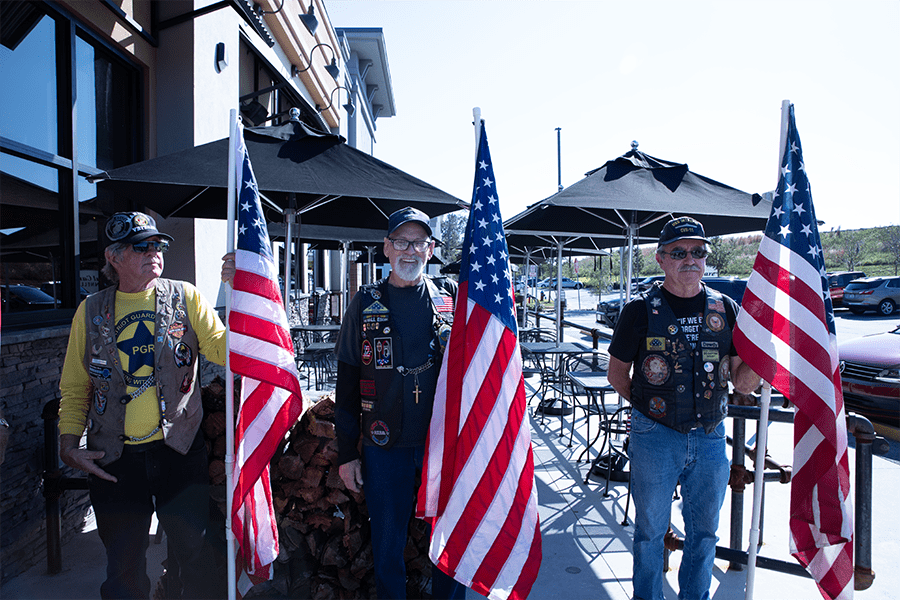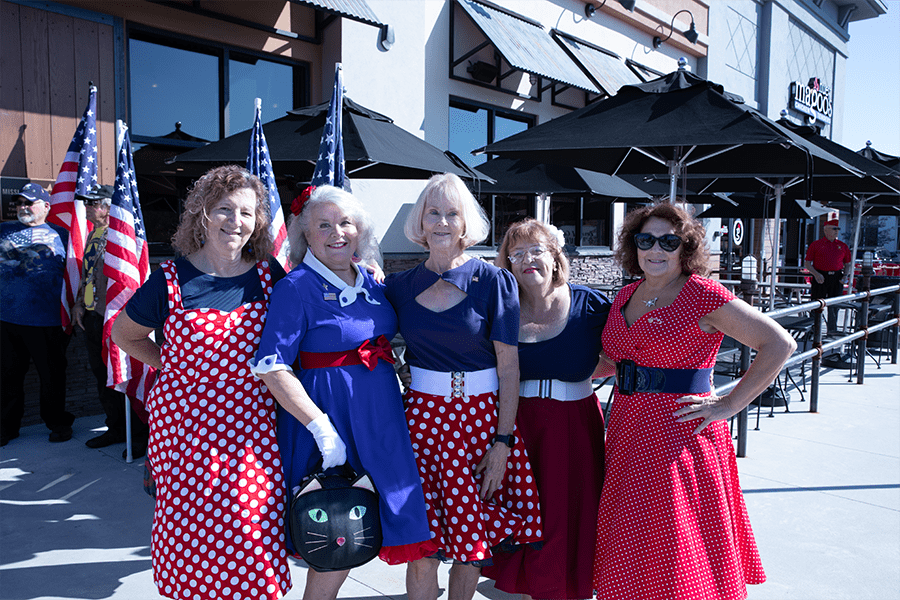 Mission BBQ achieves that purpose nationwide with 120 locations. Each restaurant supports and celebrates heroes from the local community.
Local veterans or their families are encouraged to bring in photos, patches, and coins to hang on the walls of the dining room. Special events/commemorations feature area veteran groups and organizations.
"We had a woman who brought pictures of her dad and three brothers, all Marines, and they didn't know it. When they came in and spotted them, it was emotional, but so cool, and it was our honor to do that for them," Dani says.
The Mission BBQ in Lady Lake has garnered quite a following since opening in September 2020. Each day at noon, employees drop what they're doing to stand, hand over heart, for the National Anthem played over the loudspeaker. The anthem is often sung live on extra special remembrance days like Memorial Day or Veterans Day.
Employees regularly thank all military personnel and first responders for their service, in addition to offering special perks by way of free 'chow' on their birthdays, and for WWII veterans, a free meal anytime they visit.
"I love this job. A lot of people say, 'Oh, it's just BBQ,' but really, it's so much more," Dani adds. "We get to fill their stomachs, but we get to nurture their souls too, and that's a very rewarding thing to witness."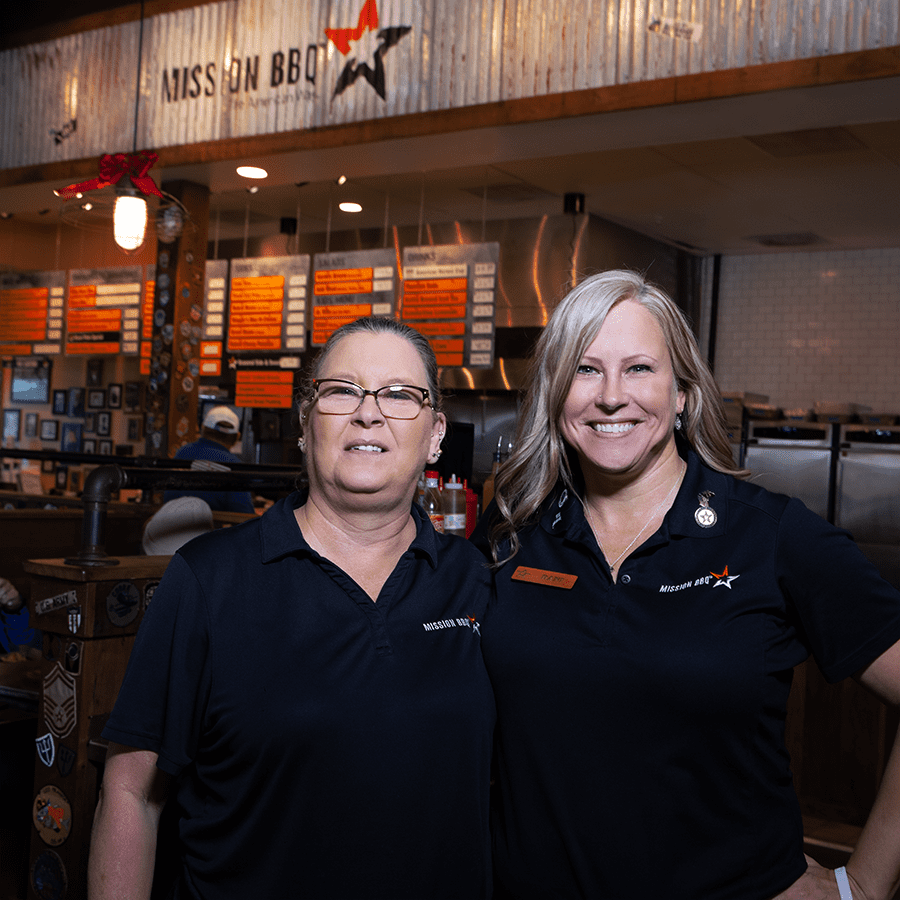 General Manager Julie McCook says, "It's so neat that Mission BBQ gives us an avenue to keep patriotism alive."
Attention to detail is also alive and well. All the meats are dry rubbed and oak smoked in-house daily, the brisket and pork for 14-16 hours. 
Julie says there are no microwaves or freezers in the kitchen because everything is homemade and made fresh daily. Additionally, Mission BBQ's seven sauces—from sweet and mild to smoky and bold—encompass flavors from all over the country the owners fell in love with when developing the menu.
The atmosphere also complements the restaurant's focus.
"We call our utensils our weapons, and we serve our food on what resembles military trays. It keeps with the theme. The overall feel is that of a mess hall but with awesome, awesome food," Julie explains.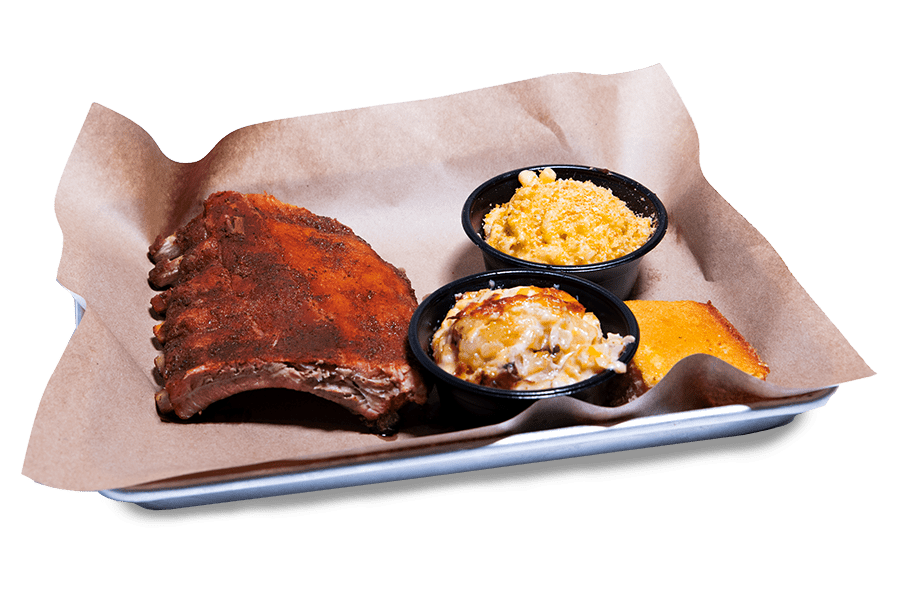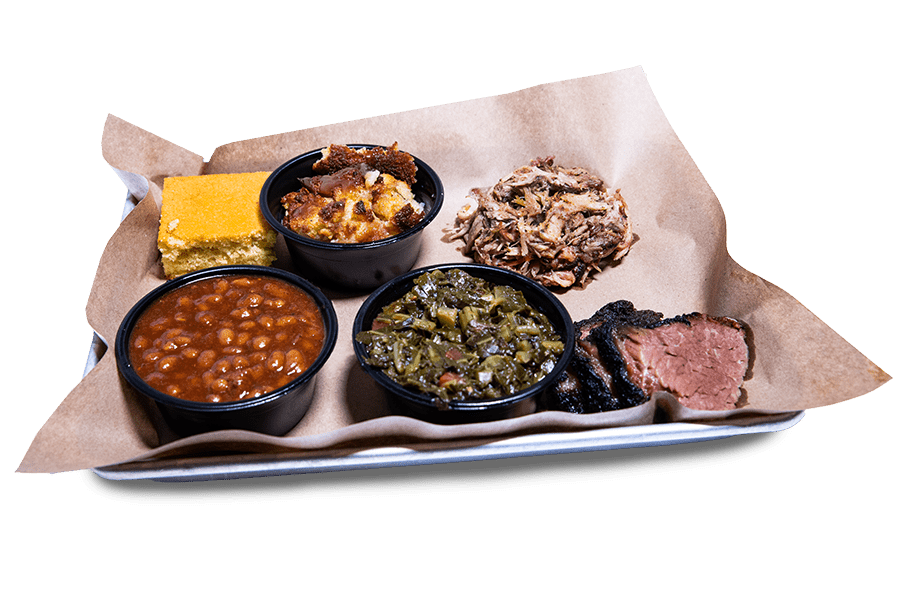 Recently, Style Photographer Nicole Hamel and I visited Mission BBQ in Lady Lake.
What we experienced—delicious, perfectly smoked, fall-off-the-bone ribs, tender and tasty brisket, very yummy cornbread, cheesy potatoes, and delicious mac and cheese—and the atmosphere, not only left us extremely pleased and way too full, but teary-eyed, as well.
It was Pearl Harbor Day, so at noon, we were treated to a live and moving rendition of the National Anthem. A local Marine Corps color guard presented the colors and 10 WWII veterans invited for lunch and cake were personally recognized and thanked for their service. 
Each veteran, some with tears streaming down their cheeks, stood proudly when their name was called. After that, Dani exclaimed, "We couldn't have the freedoms we have today if not for you."
Villages resident Irving Locker, 98, a WWII Army Staff Sergeant, says he appreciates the gesture.
"Many veterans won't talk to too many people about their war experiences, but they'll talk to other veterans sometimes. Mission BBQ gives us a place where we can feel comfortable, plus they always make a big fuss over us and that's nice, too," Irving says.
Julie says the biggest veteran population in the country is in The Villages, so she feels "great" about the small part Mission BBQ plays in serving "those who have taken care of us." 
"It's hard to explain the feeling, but when people come in here, they understand. To see the camaraderie vets still feel for each other and how they feel comfortable having conversations with other veterans here is so satisfying," Julie says. "Our food is excellent, but it's our service that differentiates us from all other places."
"If what we can do for our veterans and first responders means this much to us, I can't even fathom what it means to them."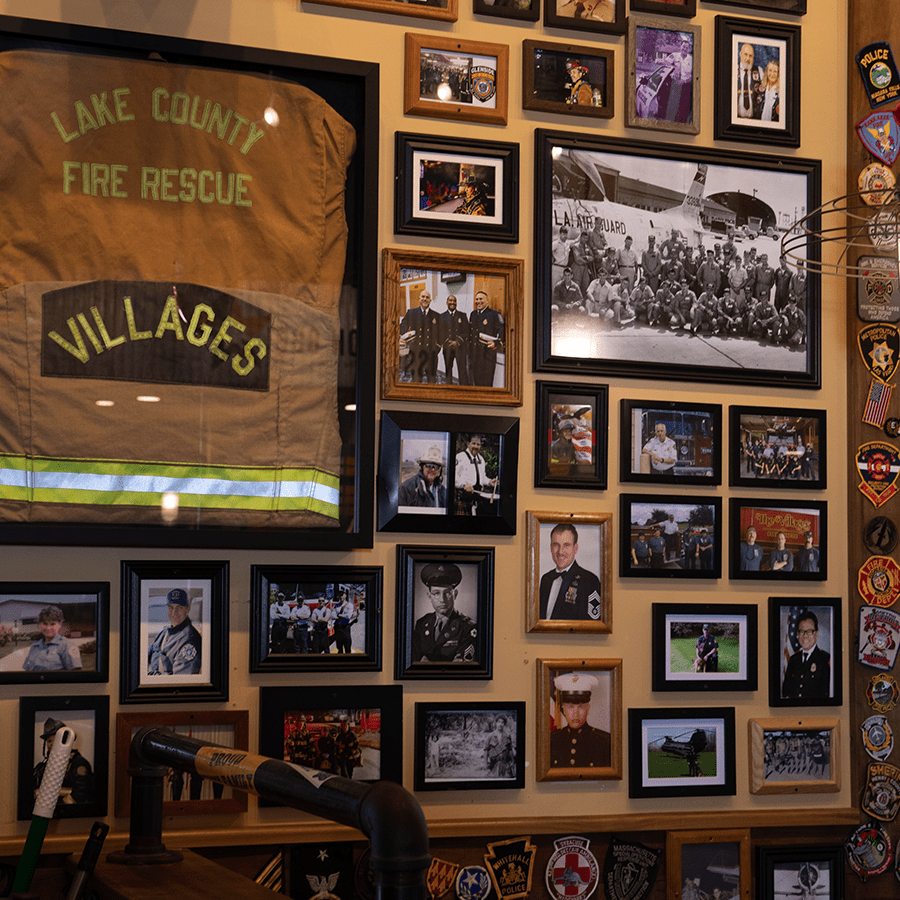 Originally from Nogales, Arizona, Roxanne worked in the customer service industry while writing independently for years. After moving to Florida in 1999, Roxanne eventually switched her career path to focus more on writing and went on to become an award-winning reporter for The Daily Commercial/South Lake Press newspapers for 16 years prior to coming on board with Akers Media as a staff writer in July 2020 – her dream job come true.
Share This Story!