Beacon College Athletics Program in Leesburg Joins The USCAA!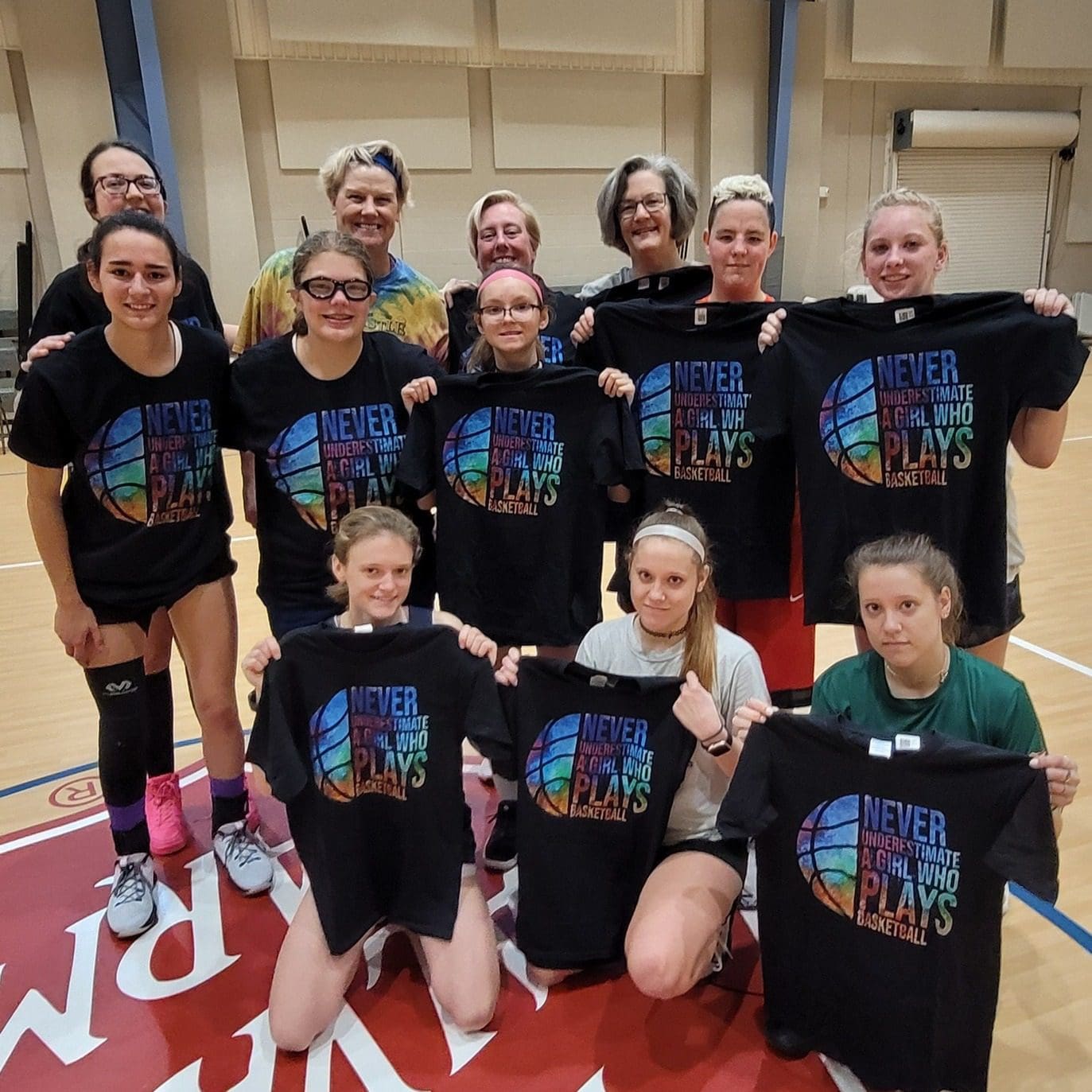 Beacon College has taken a significant step forward in the evolution of the school's athletics program with its recent admission into the United States Collegiate Athletic Association, a national small-college intercollegiate athletic league.
The college, which over the past several years had ramped up its competition against Florida colleges and club teams, on March 29 was accepted as a member of the USCAA. A national governing body that facilitates competitive sports between similarly-sized and similarly-resourced small colleges, the USCAA allows for a more even playing field with competition culminating in national championships and student-athlete recognition.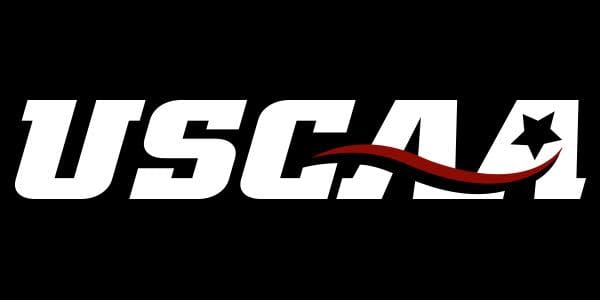 "As part of the college's strategic plan through 2025, Beacon is devoted to better rounding out its athletic, fitness, and wellness programming of which the move to intercollegiate athletics is a part," said Dr. George J. Hagerty, Beacon president. "As Beacon has moved up in the competitive rankings, the college now is going head-to-head in admissions with institutions that provide an intercollegiate outlet. Acceptance into the USCAA will bolster pride in the institution, further reputational recognition, and bolster the college's ability to become more competitive in recruiting new students."
Not only does admission in the league establish the college as part of an established and structured organization, but Gabe Watson, Beacon director of fitness and athletics, said it helps achieve the college's goal for athletics of being "on the same plane to make for an equally competitive atmosphere and I think we're making steps in that direction."
Three years ago, the Beacon Board of Trustees broached the idea of competitive athletics at the college. As the college began to envision sports beyond the intramural level, the college hired Watson two years ago with the charge to build a competitive intercollegiate athletics program. His research led to the USCAA, a league that "checked all the boxes," for a fledgling sports program.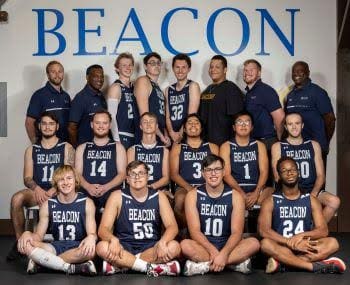 The USCAA has "a very good understanding of where we're at and where we're trying to go, and they are very accommodating in the introductory process," Watson said. Beacon will enter the USCAA approved to compete in league play in men's and women's basketball and cross country. Currently, the league also recognizes men's golf, women's volleyball, soccer, football, softball, baseball, and wrestling.
Last year, the college attracted former NBA star and head coach Sam Vincent to build the men's basketball program. Beacon now is recruiting a seasoned women's basketball coach. Assistant director of fitness and athletics Tony Wrice will oversee men's and women's cross-country.
"This is a super exciting and proud moment for Beacon basketball," said Sam Vincent, Beacon men's basketball coach. "Our team will be challenged and become stronger by facing great competition on a high level. This experience will grow athletes on and off the court in immeasurable ways that will have a long-term, positive impact."
As for recruitment, finding neurodivergent student-athletes to sport the Beacon jersey just became a bit easier, Watson agreed. "As we take a step into the recruiting process, it definitely provides a more enticing atmosphere for a high school athlete or transfer student to potentially consider Beacon," he said. "The main thing it provides is legitimacy for what we're doing. It's just another step for us having the same opportunities as other colleges have — to provide the best atmosphere for our students and student athletes."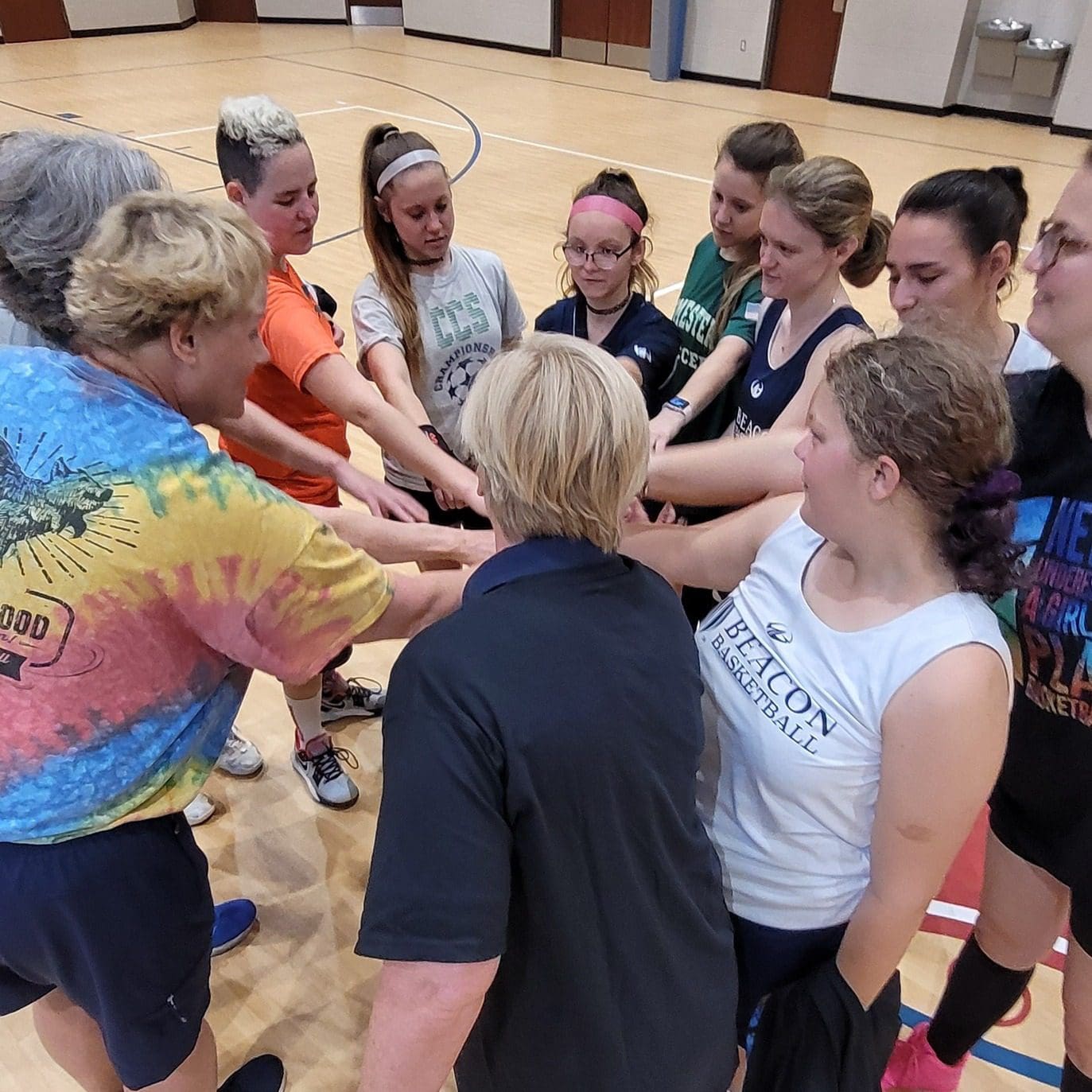 Not only is the league a step up in structure and organization, it's a giant leap in visibility and watchability for fans. For instance, with 34 men's and women's teams battling, the USCAA Basketball National Championships stands as a major national intercollegiate tournament. USCAA championships are simulcast online via ESPN Radio and live video broadcasts on the USCAA Network.
Off the court, the USCAA every year salutes more than 150 players of the week, presents 75 All-Tournament awards, names 375 All-Americans (1st Team, 2nd Team, and Honorable Mention), and honors 700 scholar-athletes. eague play for Beacon College kicks off with cross country in August.
About Beacon College
Founded in 1989, Beacon College is the first accredited baccalaureate institution dedicated to educating primarily students with learning disabilities, ADHD, dyslexia, and other learning differences. Recognized nationally as a preeminent institution for accommodating and preparing students who learn differently to prosper in a global economy, Beacon College provides a forward-thinking environment with multiple degree programs and specialized support services for neurodivergent students.
Photos Provided By:
Beacon College
Kyle Coppola was born in Newton, Massachusetts and received his Bachelor of Fine Arts in Communications from Curry College in 2016. After traveling to Florida on a family vacation, he decided he could not get enough of the warm weather and made the move from snowy Massachusetts to central Florida 8 years ago.
For the last decade Kyle has gained valuable experience in social media content creation, marketing and sales, writing, video production, sports announcing and even broadcasting for local radio stations, such as FM 102.9 in The Villages and FM 91.5 in Massachusetts. Every year he volunteers at The Villages Charter High School as a play-by-play sports announcer for the football games as well as a public address announcer for the basketball games, including the annual Battle at The Villages Tournament.
Outside the office Kyle is a husband and father to two beautiful girls along with their cat. In his spare time he likes to spend time with his family, travel, play golf and swim. He is also a huge sports junkie and even bigger motorsports fan and loves to attend racing events when he can.
Share This Story!