Bed Bath & Beyond In Lady Lake Closing In July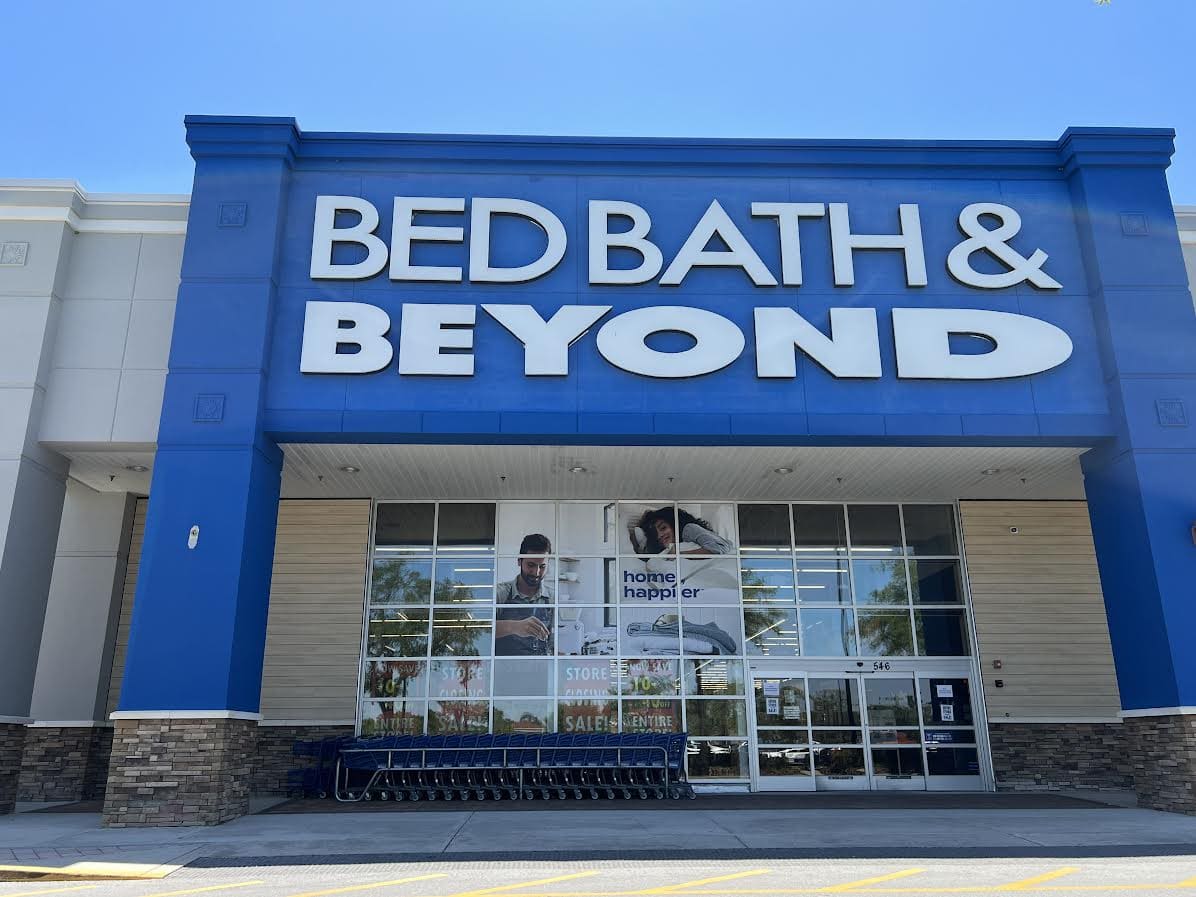 The writing was on the wall for the last few years but now we know the fate of The Villages Bed Bath & Beyond Location located in Lady Lake, FL. The once retail giant is set to close its doors for good the week of July 26th. We are unsure if this is the last day at this current point but we have heard from store employees that this is a tentative final date for customers to shop. The entire company has filed for Chapter 11 Bankruptcy. A very sad turn of events for a retail giant that helped so many people move into new homes in our are over the years.
The Villages location was a hot commodity when it first opened. Oftentimes lines would wrap around the inside of the entire store especially during holiday season. Bed Bath & Beyond was the perfect destination for home needs. No matter what it was, you could usually find it at Bed Bath & Beyond. However as the pandemic happened, the store went through a massive downturn in sales. The company was lucky to stay afloat this long all things considered.
The past few years, this location did pretty well in terms of Holiday sales. Lines were always long in the store. While some of that is attributed to the lack of employees, the store went through somewhat of a post pandemic boom as shoppers began coming back into stores across the USA.
This store in particular though suffered this holiday season. Unlike years past, this location was not as busy this holiday season. I personally like to shop there during the holidays and this season, the lines were not as long, but the prices were most certainly up. That is likely due to the cost of materials and other factors but it appears to have kept people away from the stores which leads us to what happened with the entire company.
Sales this year for the holiday season were so sluggish that the company nearly fell into bankruptcy at the beginning of the year. Bed Bath & Beyond was able to save themselves for a few months with some investors but there was not enough capital raised to save the company. Bed Bath & Beyond was doomed and there was nothing anyone could do about it.
So Bed Bath & Beyond filed for Chapter 11 Bankruptcy Protection. In the coming months all remaining stores will be liquidated and business operations will come to a close sometime in late June for some locations or late July as the company gets rid of its remaining stock and supply. Bed Bath & Beyond was still hoping for an investor to come in and save the day. However that unfortunately did not transpire which has resulted in all locations winding down operations permanently. The closing date for the Lady Lake location will be one of the last in the nation as they hope to at least get through most of July before shutting operations down completely.
Tens of thousands of workers are going to be without jobs when the final day comes. It is sad considering this brand was well known, established and had a loyal customer base. Unfortunately like so many companies before them like Sears, Stein Mart, Kmart, Pier 1 Imports and many others didn't establish a user friendly online presence quick enough. It's hard enough competing with Amazon but coupled with the pandemic it became really difficult.
Bed Bath & Beyond even tried using services like DoorDash to deliver items to customers. But the confusing store layout often led to shoppers not knowing where things were or getting the wrong items and that turned customers off. Unfortunately things like these were ideas that sounded good on paper but did not translate well in the field.
So we bid so long to another big box department store. The question is who will be next? It seems as though a major big box corporation shuts down every year. We can only hope that whatever goes into the soon to be vacant location has the leadership and stability to survive the current times.
Kyle Coppola was born in Newton, Massachusetts and received his Bachelor of Fine Arts in Communications from Curry College in 2016. After traveling to Florida on a family vacation, he decided he could not get enough of the warm weather and made the move from snowy Massachusetts to central Florida 8 years ago.
For the last decade Kyle has gained valuable experience in social media content creation, marketing and sales, writing, video production, sports announcing and even broadcasting for local radio stations, such as FM 102.9 in The Villages and FM 91.5 in Massachusetts. Every year he volunteers at The Villages Charter High School as a play-by-play sports announcer for the football games as well as a public address announcer for the basketball games, including the annual Battle at The Villages Tournament.
Outside the office Kyle is a husband and father to two beautiful girls along with their cat. In his spare time he likes to spend time with his family, travel, play golf and swim. He is also a huge sports junkie and even bigger motorsports fan and loves to attend racing events when he can.
Share This Story!