Bids, Bags, and Benevolence: Designer Purse Auction Returns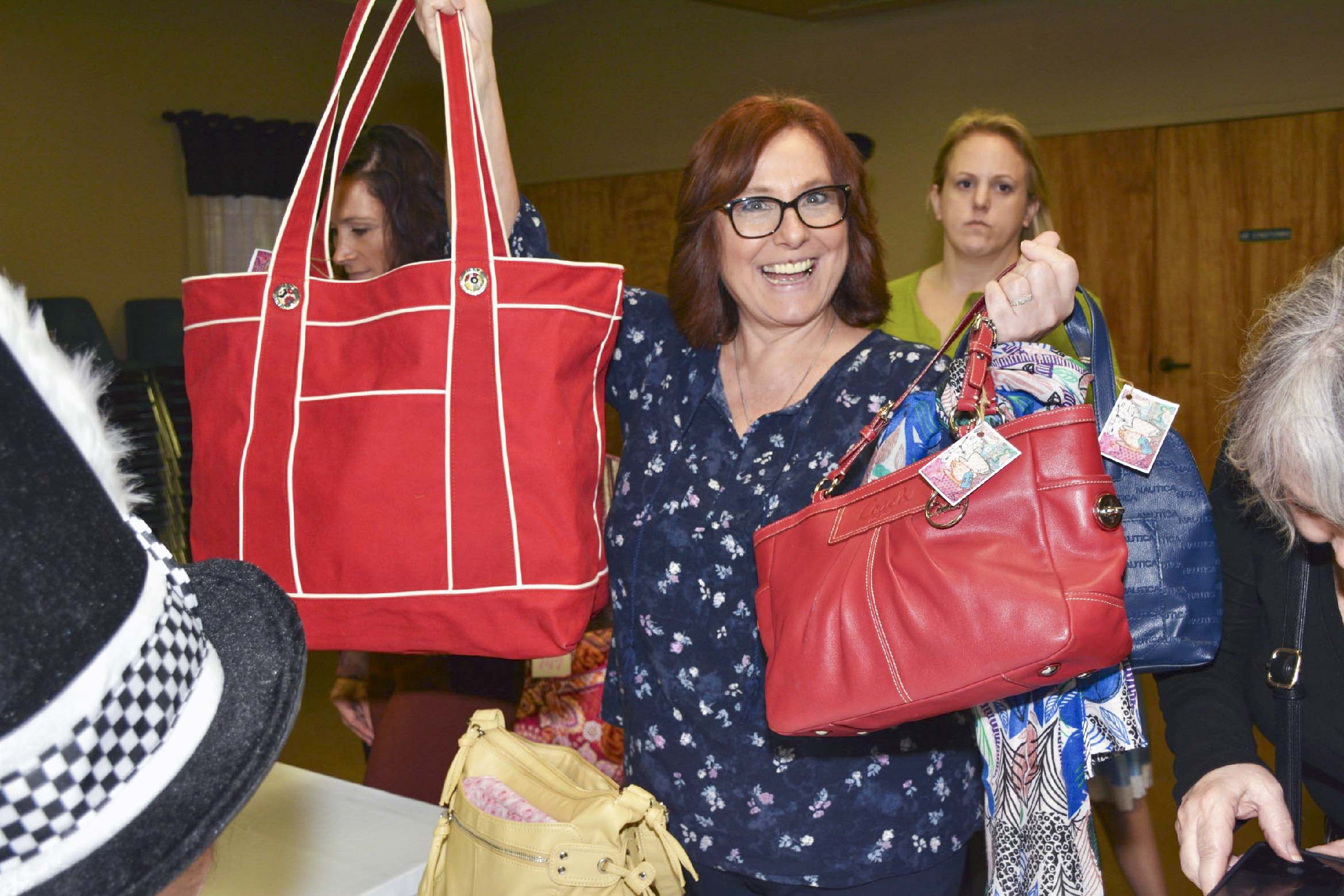 The 11th annual Purses of Purpose Ladies' Tea and Purse Auction returns on Saturday, Sept. 16 at LifePointe Church, 3551 E Orange Ave. in Eustis. Recognized as Lake County's top women's social event, the gathering is all about auctioning designer purses, both new and like-new, all for a heartwarming cause: aiding Hand in Hand Recovery, the faith-based addiction recovery community in Eustis.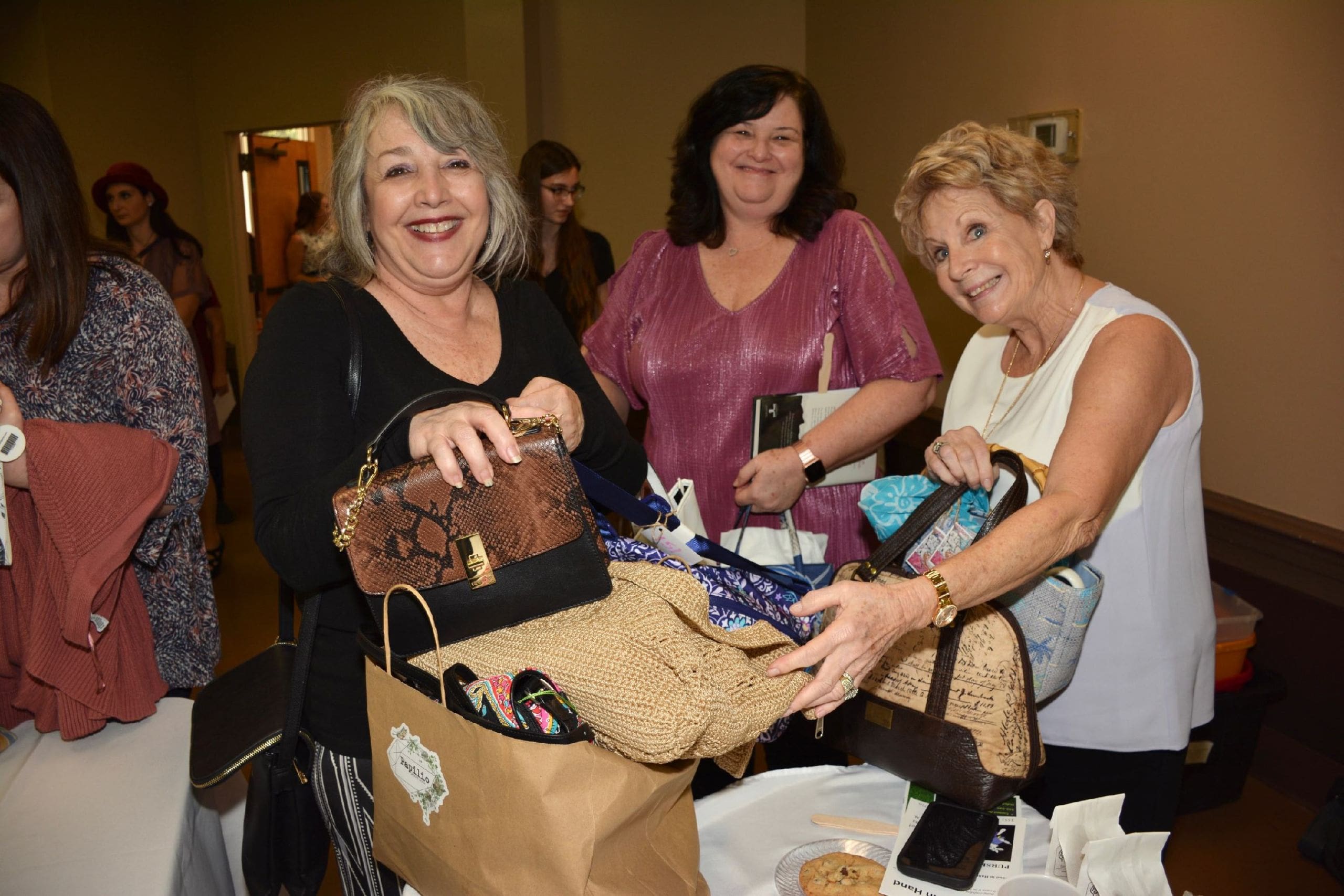 "This is one of my favorite events," Hand in Hand event coordinator Allison Long says. "We will have around 100 purses in a silent auction and 10 to 12 in a live auction. It's all going to be very exciting."
As attendees enjoy a delightful brunch of delicacies paired with tea, they are also encouraged to flaunt their creativity. By decorating their tables, they stand a chance to bag awards for the most imaginative, elegant, and theme-driven table decor. There will also be a chance to win door and raffle prizes, all thanks to the generous contributions of local businesses.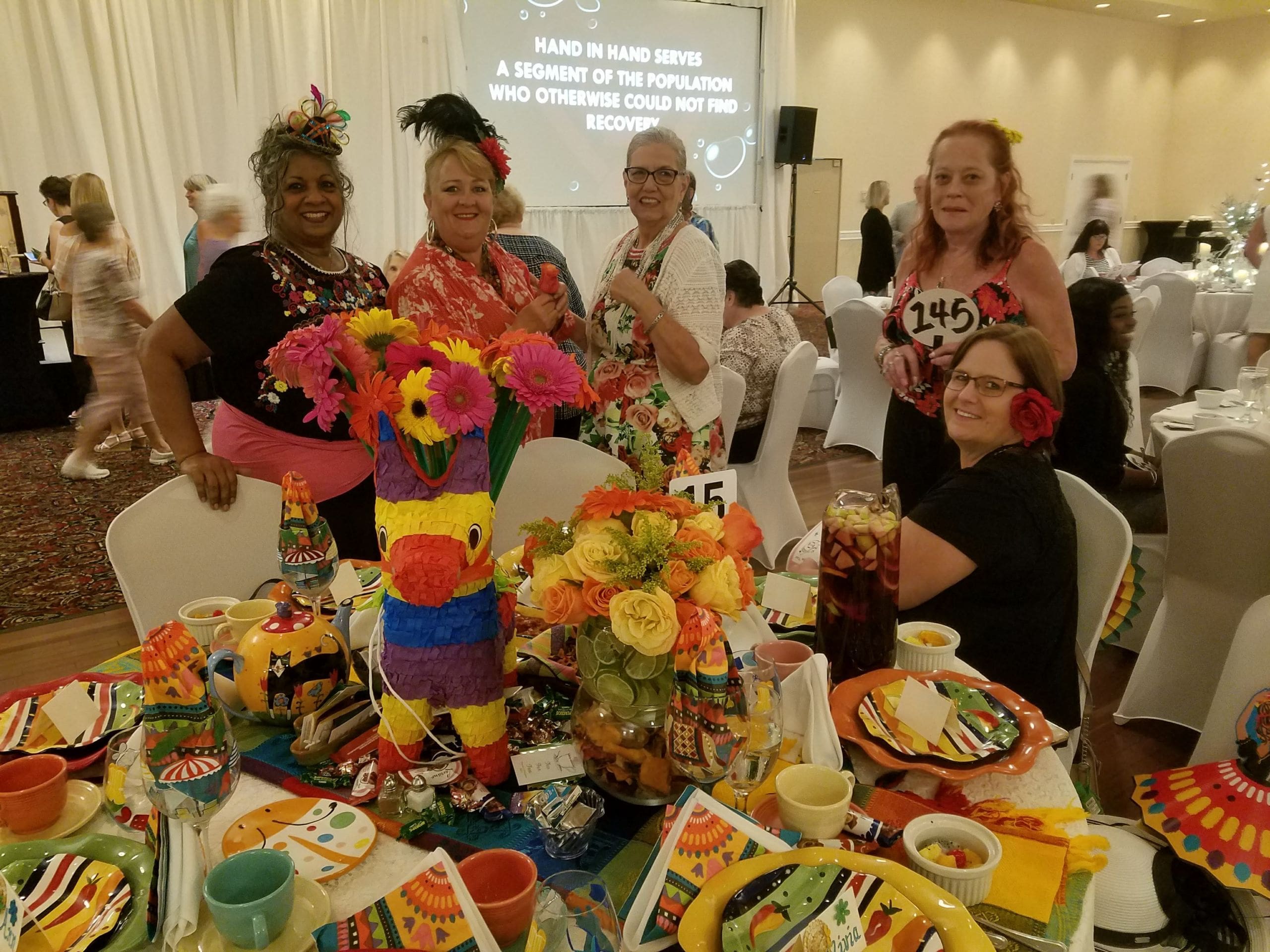 The event's keynote speaker will be Rebecca Randall, the founder of The Ruth House Transitional Shelter for Women. Established in 2007, this recovery center for women later merged with Hand in Hand Recovery of Lake County in 2016. Rebecca's inspiring journey from battling addiction to supporting countless women facing similar hardships promises to be an emotional and uplifting highlight.
To register for the event, visit https://secure.fundeasy.com/ministrysync/event/?e=25497 . Sponsorship opportunities are still available.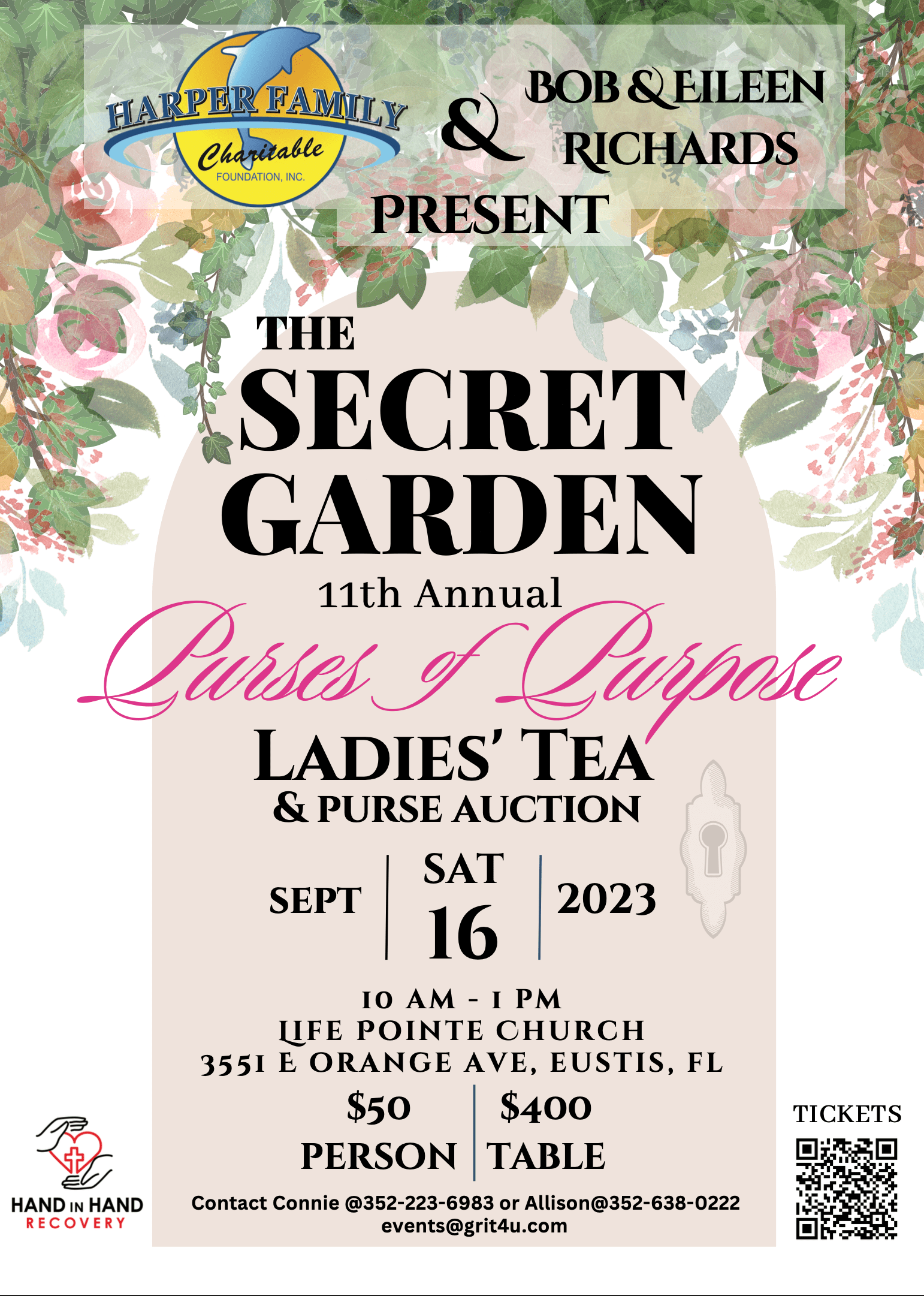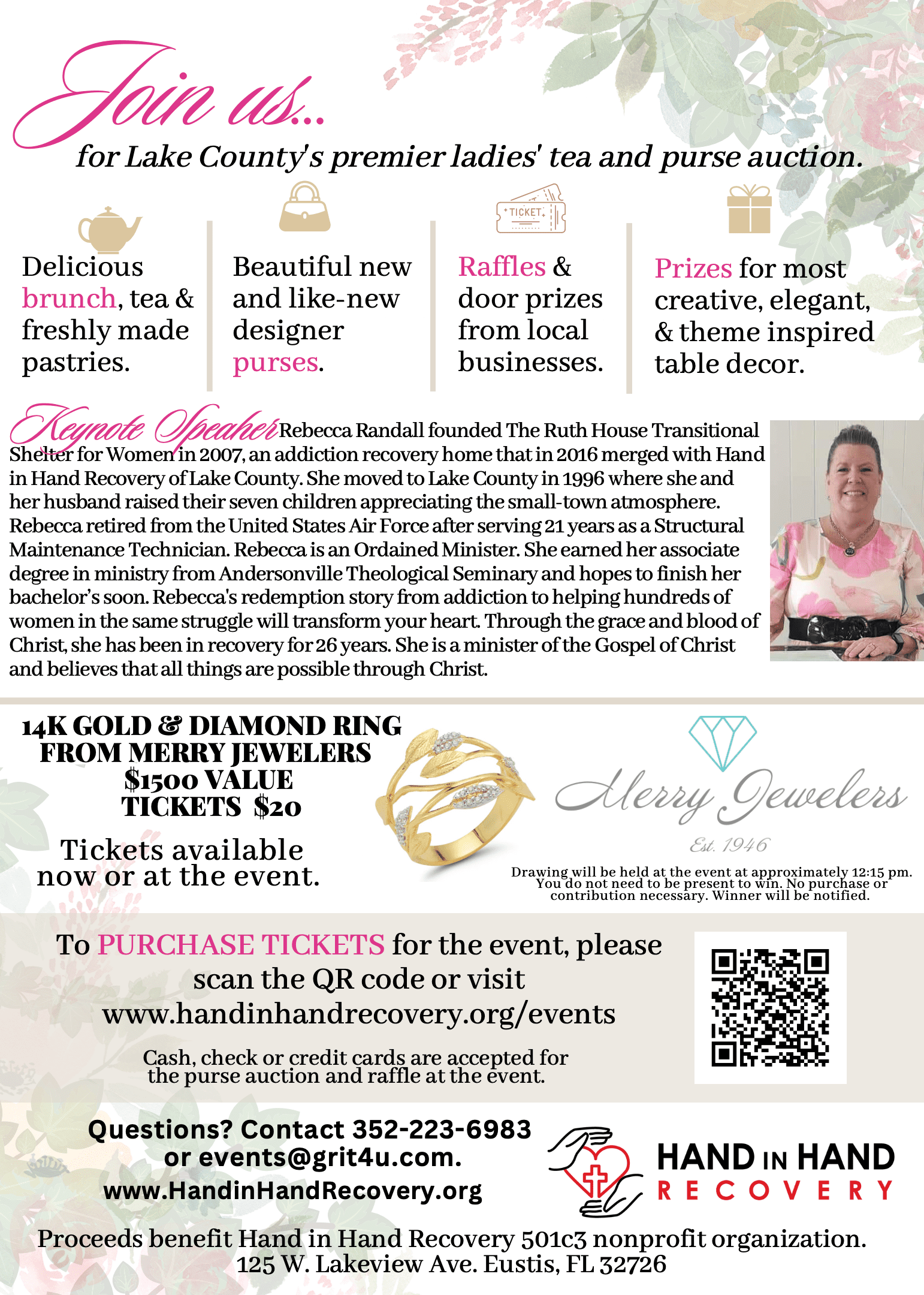 History of Hand in Hand Recovery:
In 2013, David Douglas started a modest group at theCross Church in Mount Dora. Designed to be a pillar of support for individuals facing life's adversities, it wasn't long before the group recognized the overwhelming number of families struggling with addiction. However, affordable treatment options were scarce. Feeling the calling of the Holy Spirit, David took a bold step, retiring from his 35-year long service as a postal carrier to answer the divine call of establishing a faith-rooted recovery community.
In a partnership with his pastor, Zach Zehnder, a unique fundraising event took shape. Pastor Zach etched his name in the Guinness Book of World Records with the longest speech on record, preaching for a whopping 53 hours and 18 minutes. This effort raised over $100,000, which funded the original recovery home, capable of housing six men.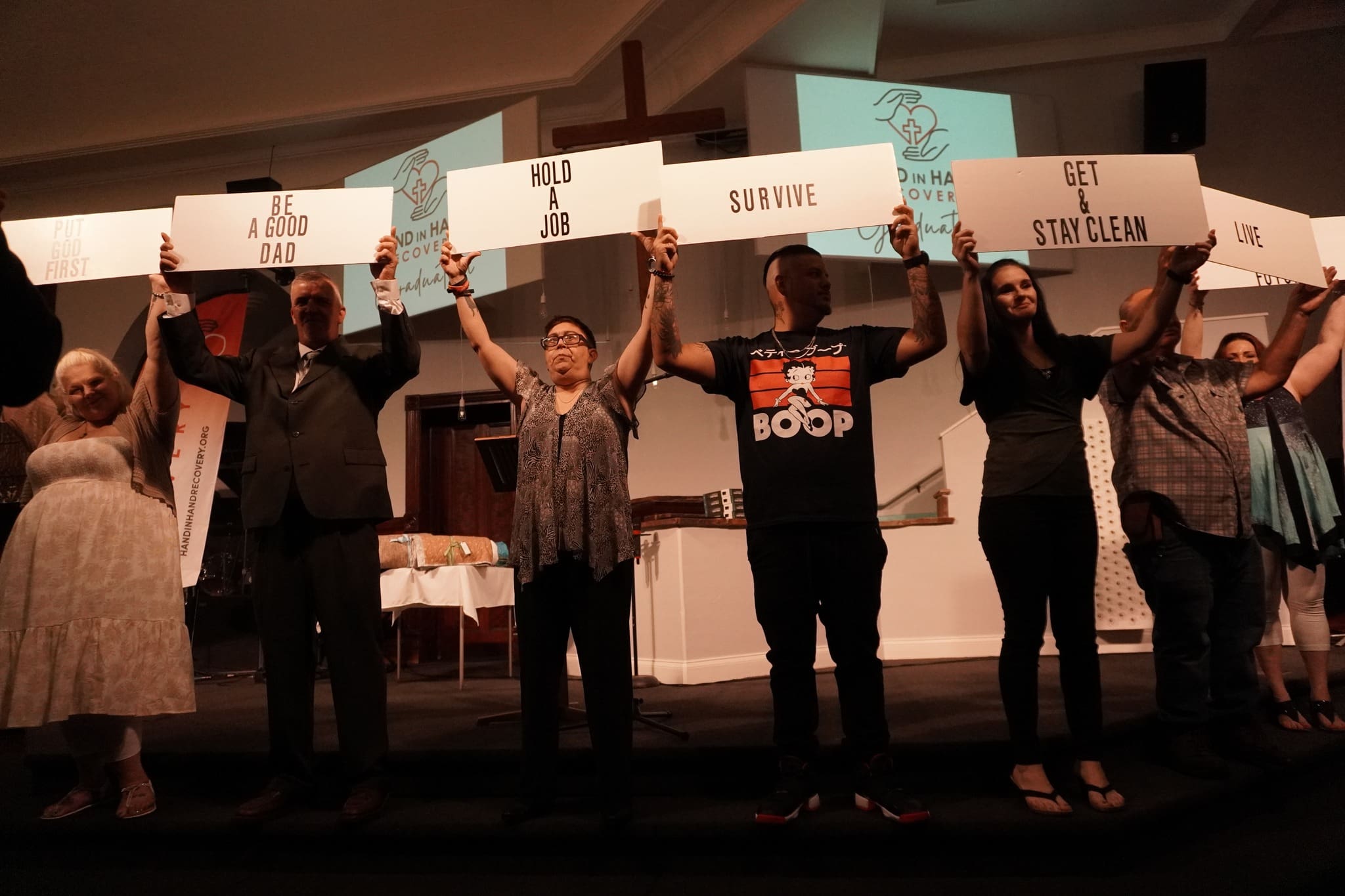 Fast forward to 2017, Hand in Hand Recovery integrated with The Ruth House, a haven for women in addiction, originally established by Rebecca Randall in 2007. This union extended Hand in Hand's reach, enabling them to serve both genders. Over its 9-year history, the organization has grown to manage five homes, with 52 beds in total. This establishment has been a ray of hope, altering the lives of hundreds of men, women, their children, and extended families. Many of the foundational volunteers continue to serve, making the upcoming 10th Anniversary in 2024 all the more special.
"I've been a volunteer with the organization since the beginning and just seeing the transformations and amazing testimonies is really what it's about," Allison says. "I've seen families who were torn apart reunite, and broken people become healed."
Find out more at https://www.handinhandrecovery.org.
Photos provided by Sylvia Santos Photography 
Originally from the small town of Berryville, Arkansas, Cindy has become a multimedia specialist in journalism, photography, videography and video editing.
She has a B.S. in Communications from the University of Central Arkansas and is a correspondent for The Daily Commercial, LakeFront TV and Beacon College's PBS talk show, "A World of Difference," where she received an Anthem Award and Telly Award.
When she isn't working, Cindy spends time with her husband, Ryan, and son, David, traveling and taking photos of landscapes and wildlife.
Share This Story!