Black women's life experiences focus of LCMA exhibit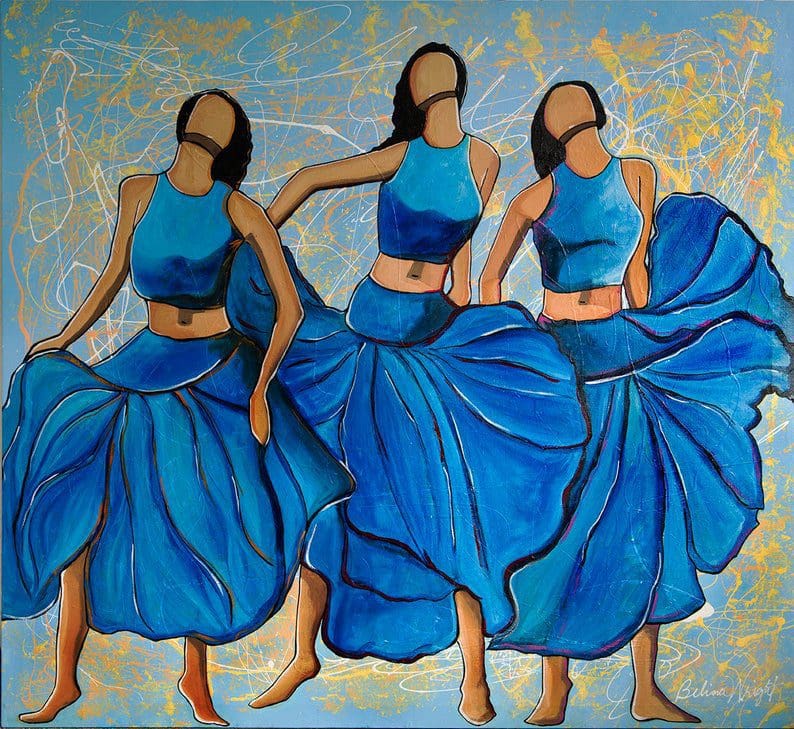 In celebration of February as National African American History Month, the Lake County Museum of Art, 213 W. Ruby St., Tavares, is featuring artists Jillian Marie Browning and Belina Buisson-Wright's works in a joint exhibit, "Diaspora: Our Life Experiences as Black Women."
The art exhibition may be viewed from noon to 4 p.m. on Thursdays through Saturdays until the end of the month.
Jillian Marie Browning is an interdisciplinary artist pursuing themes of feminism, identity, and the contemporary black experience. Born in Ocala, she received a bachelor's degree in photography from the University of Central Florida in 2012 and a Master of Fine Arts degree in studio art from Florida State University in 2015.
Belina Buisson-Wright is a native Floridian of Haitian American descent. She went to college to become a teacher and taught for eight years until she began to home school her children. During her years of classroom instruction, she experimented with acrylic paints. She is a self-taught artist who believes her ability to paint is a God-given gift. She is fascinated by the music, art, clothing and customs of various cultures. Her art is strongly influenced by her Haitian and African-American heritage.
Belina says she tries to capture vibrancy in her work. She enjoys painting people in their element—from the extreme to the simple and mundane—whether it's laughing, dancing, singing or working. Her Haitian influenced pieces usually depict tall, stylized women holding baskets and most recently, women dancing. Belina says there is a grace, strength and beauty in these women. She has participated in various traditional and online exhibitions nationally and internationally. She resides in Central Florida with her husband, Stephen and their four children.
Both artists have had their work shown nationally as well as been included in the permanent collection of the Center for Photography at Woodstock and the University of Maryland's David C. Driskell Center for The Study of Visual Arts and Culture of African Americans and the African Diaspora.