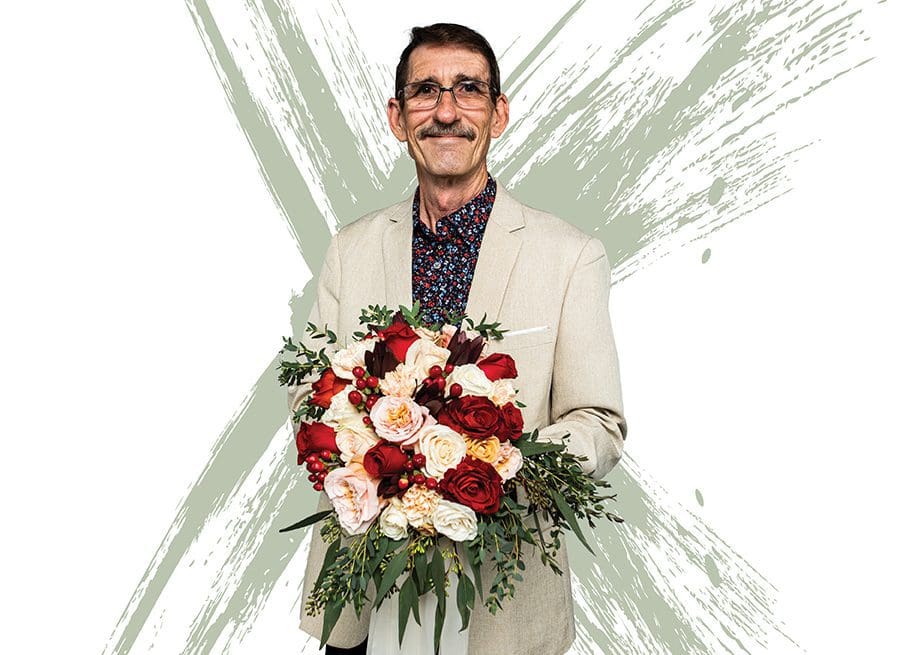 Flower Power
Bob Tucker has a special talent. He turns field-fresh blooms into stunning floral arrangements that create treasured memories.
Bob is a florist and owner of Miss Daisy's Flowers and Gifts, which he opened in 2004 in downtown Leesburg. 
Since then, his career has blossomed. 
He earned the prestigious "Designer of the Year" award at a competition held during the Florida State Florist Association's (FSFA) annual convention. He is also a two-time winner of the BloomNet Florist Design competition. On a local level, he received the "Innovative Business of the Year" award from the Sumter County Chamber of Commerce, and the "Small Business of the Year" award from the Leesburg Area Chamber of Commerce. 
While awards are nice, Bob is best known for being a detail-oriented and passionate floral designer.
"The floral industry is an emotional industry," he says. "You celebrate life from birth to death, and all celebrations in-between. Over the years, I've done floral arrangements for newborns, first communions, birthday parties, anniversaries, weddings, and funerals." 
For Bob, success stems from ongoing education. He is accredited by the American Institute of Florida Designers (AIFD) and earned the designations of Florida State Master Designer (FSMD), Certified Floral Designer (CFD), and Certified Evaluator/Judge (CEJ). 
"Education helps me maintain the highest standards of professional floral design," he says. 
Akers Media Group's James Combs has been a staff writer for several local publications since August 2000. He has had the privilege of interviewing some of Lake County's many fascinating residents—from innovative business owners to heroic war veterans—and bringing their stories to life. A resident of Lake County since 1986, James recently embarked on a journey to lead a healthier lifestyle. He has lost 60 pounds and walks nearly five miles a day. In his spare time, he enjoys target shooting, skeet shooting and watching his beloved Kentucky Wildcats!
Share This Story!