Book Club: 'The Personal Librarian'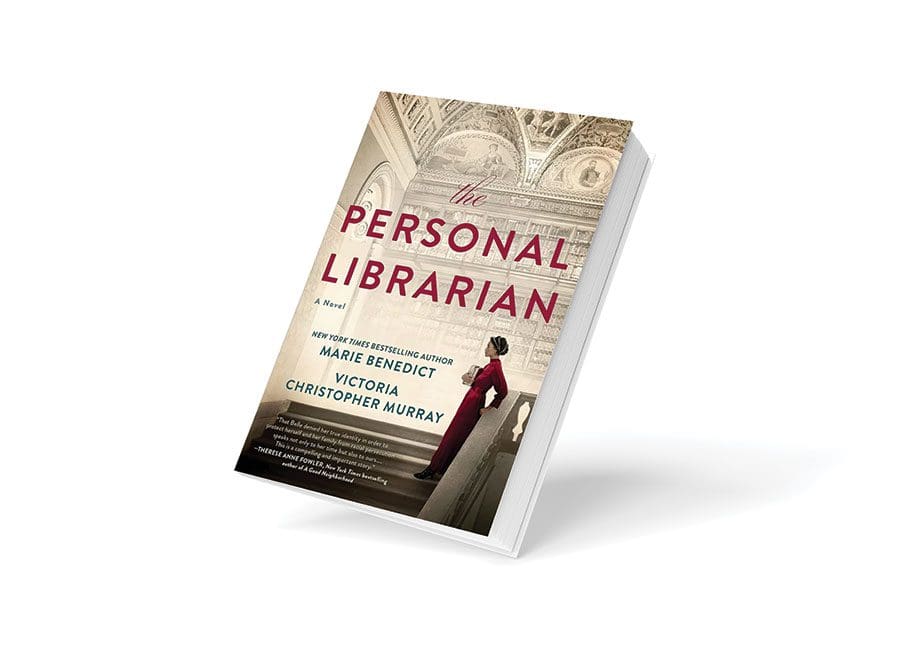 By Marie Benedict and Victoria Christopher Murray. The story about one woman's climb to the top despite a lie that set her up for success.
It is the early 1900s. Beautiful Belle Marion Greener is the daughter of Richard Greener and Genevieve Fleet, both very light-skinned blacks. Belle's father is the first black man to graduate from Harvard College. Belle is one of five children, but she is her father's favorite, and he has imbued Belle with a love of Renaissance paintings and medieval manuscripts. 
Although her father fights passionately for equal rights for blacks, her mother knows that this will never come to pass in the family's lifetime. Genevieve lists the family as white on the census. When Richard discovers what she has done, he is furious and leaves the family. The family will now live as white in a very racist nation. Genevieve gives Belle a new heritage as Belle de Costa Greene who has a slightly darker complexion because her grandmother was from Portugal. 
For the past five years, Belle de Costa Greene has been a librarian at Princeton University. Junius Morgan, nephew of the famous J.P. Morgan and a patron of the Princeton Library, has recommended that Belle be interviewed for his uncle's newly created position of personal librarian for the newly constructed Pierpont Morgan Library. 
J.P. Morgan offers Belle the position and thus begins their mutual quest over the next decade to make the Pierpont Morgan Library a place of legend. Belle scores coup after coup at auctions and with private sellers acquiring the rarest of art and manuscript treasures for the library.  She is hailed as one of the most important art historians of the time. The gossip columns are filled with stories about the stunning Belle, who also has entered the rarified world of the nouvelle rich of New York society. As a self-made woman, she is the darling the suffragist movement. But she lives a lie.
Although a work of historical fiction, the authors have endeavored to share the life and legacy of Belle de Costa Greene as accurately as possible. Because Belle, J.P. Morgan and Richard Greener were well-known public figures, there was much material from which to draw. This is a fascinating read both about the accomplishments of a black woman passing as white, and society as a whole at the turn of the twentieth century.  
Want to read more about Belle's double life?  "The Personal Librarian," can be found at Target, Books-A-Million, Barnes and Noble, or on Amazon