Book Club: 'The Rose Code'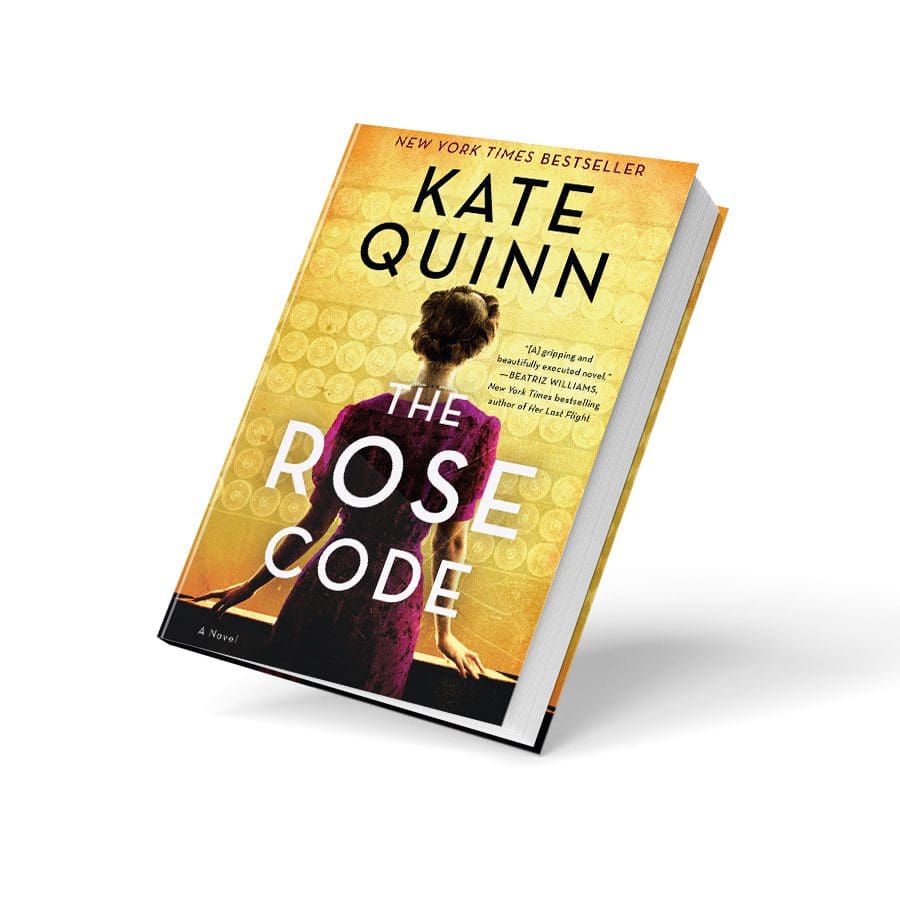 An intense thriller about three friends who worked in a secret facility during wartime coming together to catch a traitor who had one of them committed.
It's June 1940 and England is at war. Olsa Kendall and Mab Churt meet on the train to Buckinghamshire. Both women have received a summons for an unknown job there. 
Olsa is a beautiful Canadian-born debutante who does her part in the war effort by pot-riveting airplane parts. She is madly in love with Philip, a very handsome English naval officer, Greek prince, and nephew of Lord Mountbatten.  
Mab, an inch shy of six feet (and don't call her Mabel), is in a secretarial pool. She lives with her mother and 4-year-old sister in Shoreditch, a district in London's East End.
The two are directed to report to Bletchley Park, a Victorian mansion situated on a lovely green expanse of lawn, which would have been picturesque if not for a number of prefabricated huts all around the grounds. The women are told that, "Bletchley Park is the most secret place in Britain, and all activities there are crucial to the outcome of the war." Like all workers at Bletchley, they are presented with the Official Secrets Act to sign. They are also told that disclosing even the slightest information which could be of use to the enemy would make them guilty of treason and liable to the most extreme penalties of the law, whether it be by hanging or firing squad.
Olsa and Mab are billeted just down the street in the home of Mr. & Mrs. Finch and their mousy, spinster daughter Beth, who has a brilliant talent for puzzles. It's not long before Beth is recruited to Bletchley. 
The three girls become confidants as year-after-year they work almost continuously trying to break Italian and German enigmas, until tragedy intervenes and they become enemies overnight. Then, as the war draws to a close, Beth has a mental breakdown and is sent to an asylum. 
England in 1947 is preparing for the wedding of Princess Elizabeth and Philip of Greece. Olsa and Mab receive a coded message from Beth who says there was a traitor at Bletchley who had her committed before she could discover his or her identity. The only hope to identify the traitor is for Olsa and Mab to spring Beth from the asylum and work together to catch the traitor.    
Based on fact and real characters, Kate Quinn has crafted an extraordinary, multi-layered thriller filled with mystery and suspense. 
Believe me when I say that it should be at the top of your reading list!