Book Club: 'The Social Graces'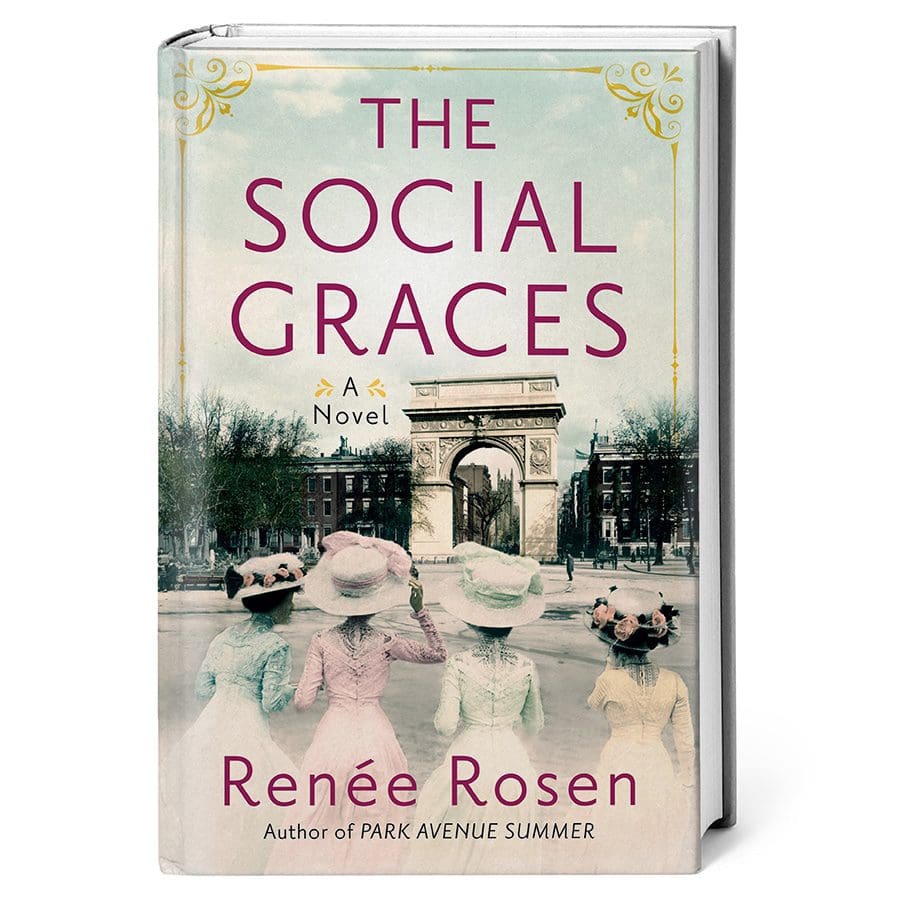 By Reneé Rosen. A fascinating story about two women obsessed with their socialite statuses.
This meticulously researched novel transports us to The Gilded Age, beginning in 1876. The stars and adversaries of this novel are Caroline Schermerhorn Astor and Alva Smith Vanderbilt.  
Mrs. Astor, as she is always addressed, is descended from the original Dutch Knickerbocker settlers, and as such, is the Grande Dame of New York City's old money. Her famous balls include only those she considers the elite of society–women who sport the most ostentatious gowns aglow with diamonds and jewels. Extravagant flower arrangements fill the townhouse. Champagne flows like a stream in spring, guests are served elaborate nine-course meals, and they dance until dawn. Monday nights, the group attends the opera at the Academy of Music, a building in dire need of renovation. Mrs. Astor never arrives until the second act, and like a queen holds court from her velvet box during intermission. 
Alva Vanderbilt is a red-haired southern belle who can trace her family lineage to French and Scottish royalty. Alva marries William K. Vanderbilt, grandson of Cornelius Vanderbilt. She uses the Vanderbilt money to live an extravagant lifestyle. She has the largest yacht in the world, and oversees the building of lavish mansions on Fifth Avenue (next to Mrs. Astor), and Newport, Rhode Island. Her string of pearls is rumored to have belonged to Catherine the Great. 
Mrs. Astor considers Alva part of the nouveau riche, and as such, is not invited to any of Mrs. Astor's balls. Alva strives for years to usurp Mrs. Astor's superiority over "The Four Hundred," a list of society's crème de la crème. Alva decides to throw her own gala for 1,200 people, a costume ball rumored to cost $3 million. At the last minute, Alva relents and invites Mrs. Astor.  
Alva's major triumph is getting funding for the new Metropolitan Opera House. She works with the architects and oversees many of the details for the building. After her scandalous divorce from Vanderbilt, Alva marries August Belmont, and becomes a staunch supporter of women's suffrage. 
Rosen brings these two sparring women to life. They were obsessed with society and wealth, but we are amazed to discover they both were devoted mothers. However, there is no question that their excesses give us great pause. This is a fascinating look into the lives of two of the most prominent women of their time.