Book Club: 'The Storyteller'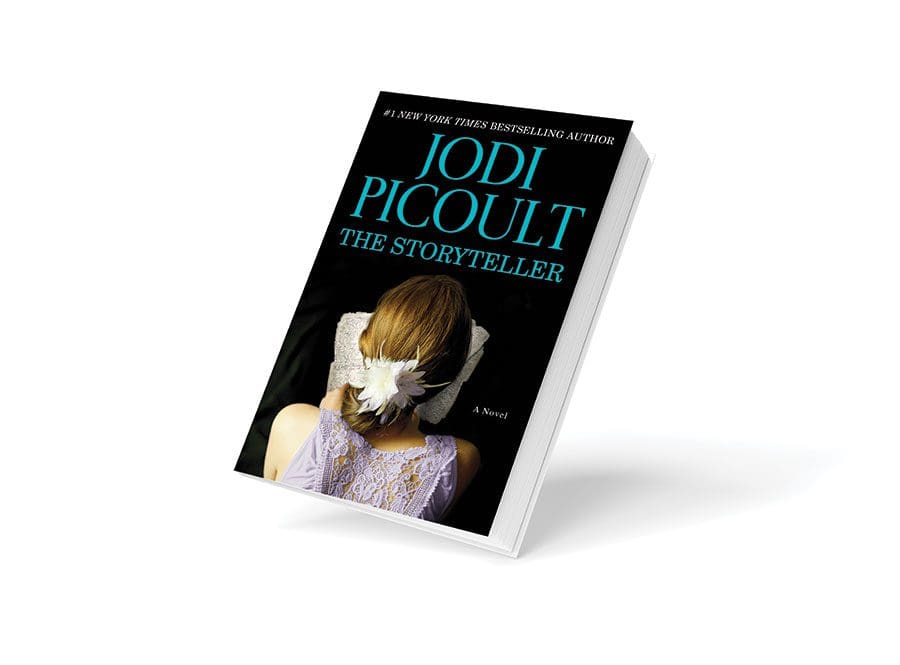 By Jodi Picoult. A heart-wrenching tale of a grieving baker, an old man with a shocking secret she befriends, and her grandmother, a Holocaust survivor, and how all their lives intertwine.
The Bookworm Book Club will celebrate its 20th Anniversary in October. Many times during those years, a book that was chosen months ago becomes one of immense current meaning when we read it. Such is the case with The Storyteller, a novel that is a story within a story. 
We first meet Sage Singer, baker extraordinaire, as she attends her grief therapy group. After three years, she is still grieving the loss of her mother. The silver lightning bolt scar on her face is a constant reminder of the car accident that eventually took her mother's life, and the guilt that haunts Sage. She recognizes the newest member of the group as Josef Weber, the ninety-something man who comes into the bakery with his little dachshund. Sage and Weber strike up an unlikely friendship, and Weber soon divulges a long-buried secret. He makes a request of Sage that has a moral and potentially legal dilemma.  
Sage adores her Polish grandmother Minka. She never talks about her parents except to tell Sage that her father was a baker and that Sage seems to have his gift for baking bread. Minka is a Holocaust survivor of Auschwitz, something else she never talks about and hides the blue numbered tattoo on her arm.  
How the lives of these three characters intertwine is at the core of the story. As we learn about Minka's past, we cannot help but draw parallels to the war in the Ukraine. Our hearts go out to the millions of Ukrainian mothers, children, elderly, and handicapped who are fleeing to Poland and other surrounding countries while their brave kinsmen remain at home trying to stave off the Russian army. We are appalled by pictures of bombed out hospitals, apartment houses, bomb shelters, movie theaters and the like. What will happen to the citizens of the Ukraine if the Russian army succeeds? 
This multi-faceted novel is very well researched and well written. The Storyteller reminds us that we can never forget what happened in World War II, and we can never permit it to happen again.