Business Women of Style 2023 – Coleman Crossing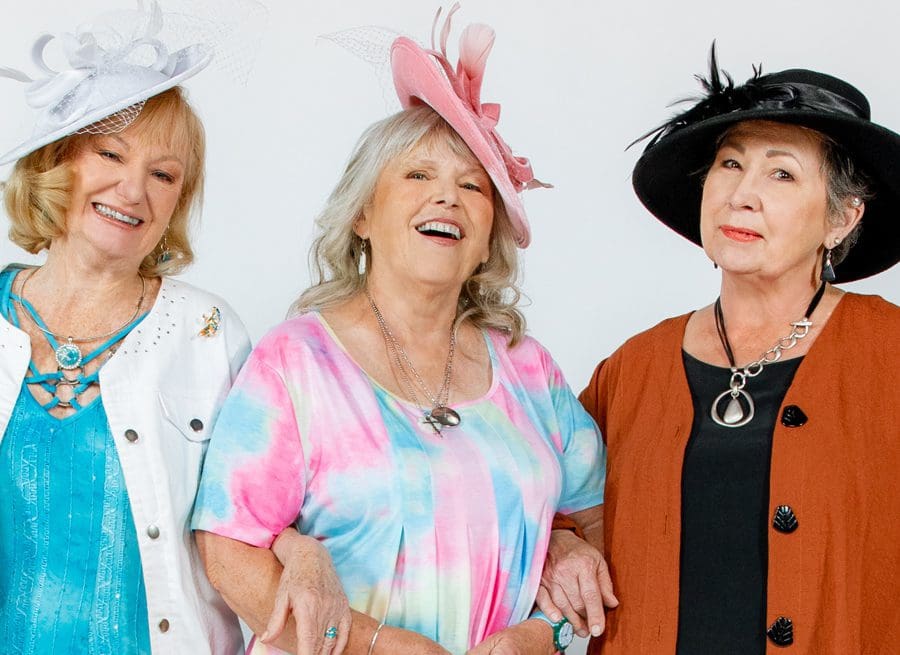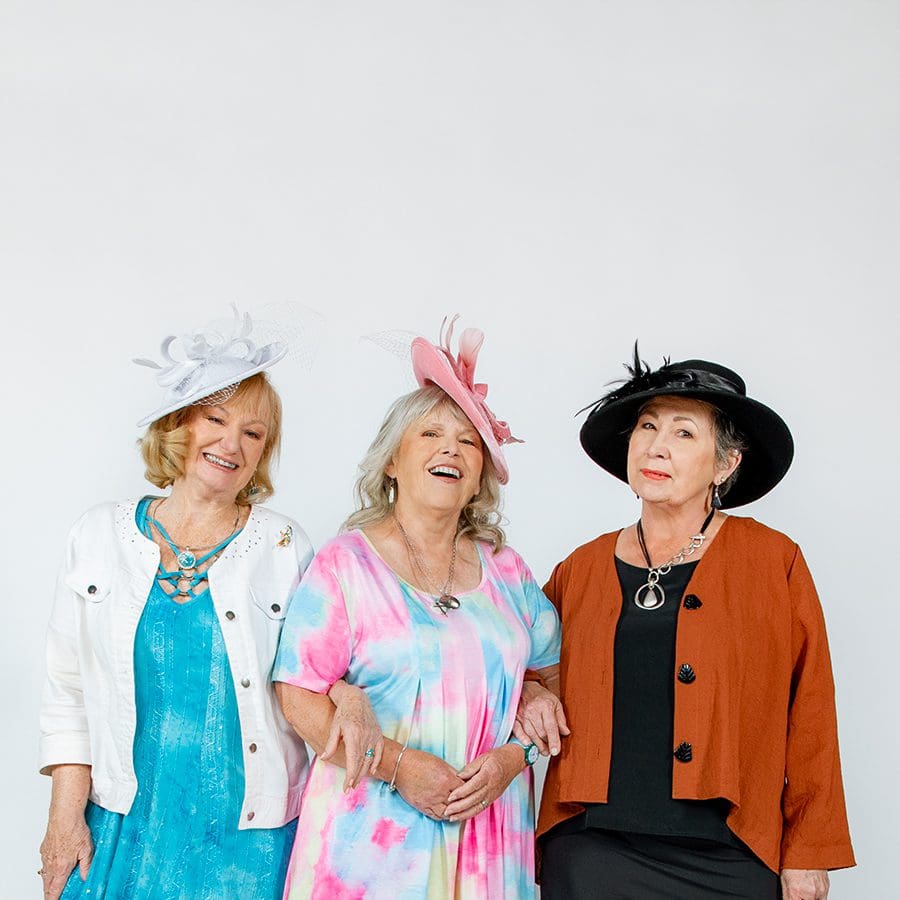 Left: Elaine Oldendorp (Elaine's Glass Fusion)
Middle: Linda Brock (Linda's Specialty Card Shop)
Right: Carmen King (Artporium)
Coleman Crossing
Mesmerizing. Eye-Catching. One-of-a-kind. 
These are the words often uttered by those visiting Coleman Crossing. It's all because of the creative work of three passionate women who own separate stores on the property. 
Linda Brock owns Linda's Specialty Card Shop. She makes handmade cards for anniversaries, weddings, pets, and special holidays. "If someone comes in my store and wants a specialized card, I can do that for them in 20 minutes," she says. 
Elaine Oldendorp owns Elaine's Glass Fusion shop. She does glass fusion, which is the art of making a design using glass. In addition to glass art, she also sells jewelry and home goods. 'I'm a glass-o-holic," she says. "I love taking a 12×12 piece of glass and making it into something beautiful."
Carmen King, an interior designer, is owner of Artporium. She and her brother-in-law, Jack Satterstrom, make beautiful artwork out of rocks and stones. She also sells jewelry, lamps and lighting, fabrics, and gifts. "Jack is the rockhound, and I'm the rock star," she jokes.