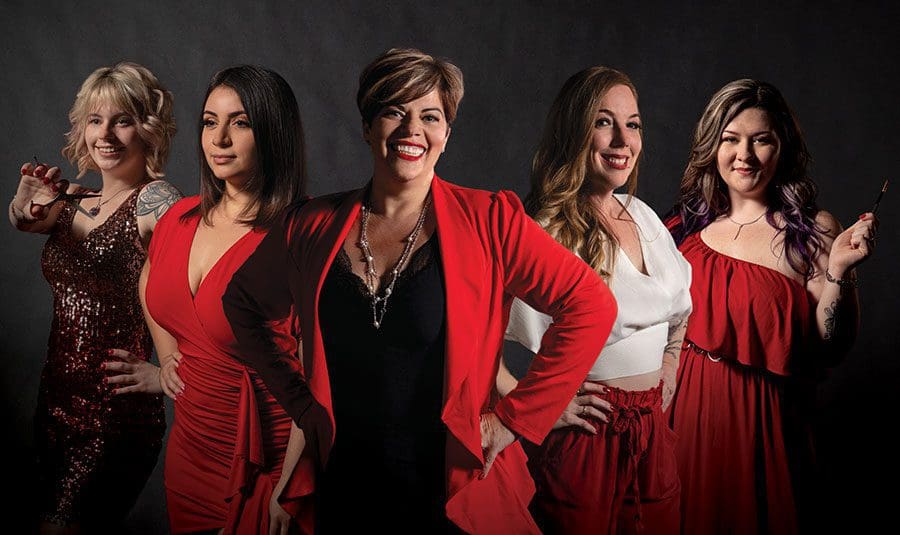 "Playing with hair is what we love to do" is the motto of Chadia's Hair Salon, which has been in business 10 years. Its recent move to a larger location allows talented stylists to get creative by serving more clients. 
The small business hair salon offers a variety of hair services, hair cutting, coloring, highlights, balayage, ombre's and more.
Each hairstylist brings out her inner special technique to showcase her own talent and expertise. Chadia's Hair Salon is a mini retreat in a relaxing environment with manicure, pedicure chairs, and facial rooms.
"People say they love us; they love the atmosphere," says owner/hairstylist Chadia Bond, pleased by the salon's loyal repeat clientele, many of whom refer friends. "There is a trust when there is a friend of a friend who is coming to see you." 
When the business shut down because of coronavirus, Chadia received numerous texts and phone calls from loyal customers.
"There were a lot of awesome moments from clients saying, 'I really miss you!'" 
---
Chadia's Hair Salon
352.750.2335 / 210 County Road 466, Lady Lake (next to Wawa) / chadiashairsalon.com