Chelsi Soto Pours Her Heart Into The Job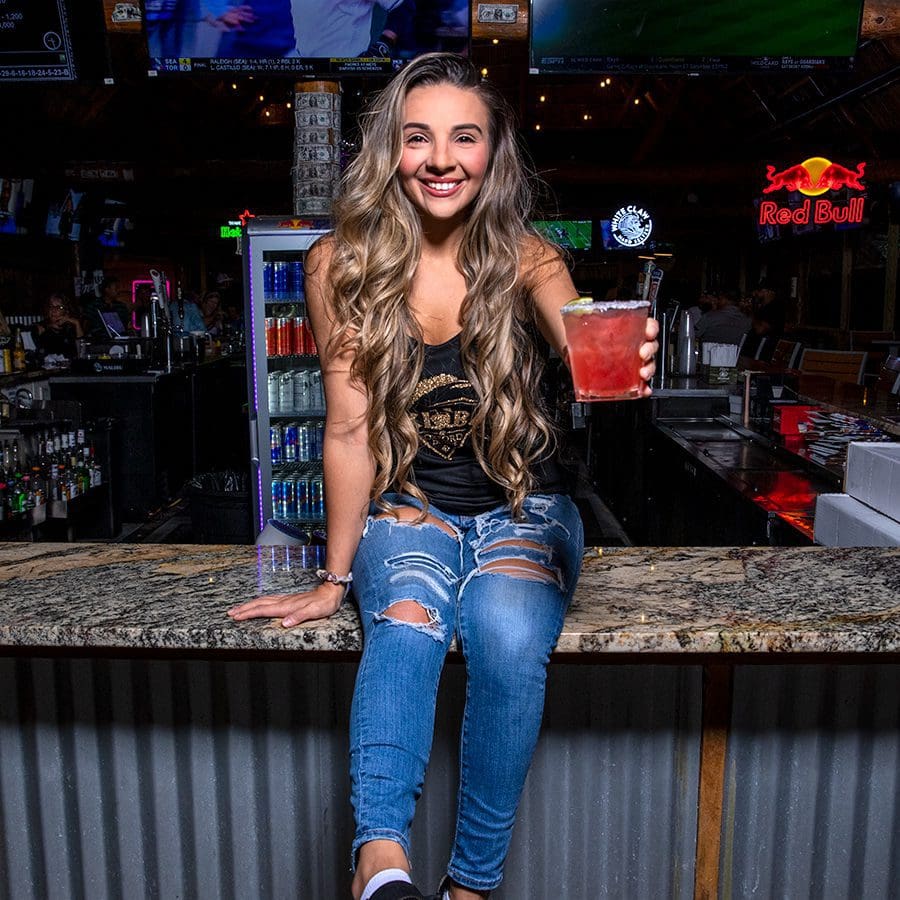 Giving friendships a shot
Bartender Chelsi Soto pours her heart into the job.
When I moved to Florida just over a year ago, my first mission was to find a local watering hole. Only five minutes from my house, the Tiki Bar at Oxford Downs fit the bill. Sure, the commute was ideal, but bartenders like Chelsi Soto kept me going back.
She was the first person I met,
and her sincere, sweet personality made me feel welcome immediately. 
The 28-year-old single mom of two holds down a full-time job 8-5, Monday through Friday, in medical billing and coding. Around three years ago, she decided to supplement her income by joining the crew at Oxford Downs. 
"Bartending to me was a saving grace. I never knew the freedom and opportunity that came with it. The biggest plus is I have fun while doing it," she says. 
She maintains that while there are sacrifices like throwing away weekends and holidays, plus a solid sleep schedule, it's worth it. 
"I wanted to give my kids a better life than I had." 
A self-described multi-tasking hard worker, Chelsi had her daughter at a very young age and has absolutely no regrets. The freedom this career offers has opened many doors for her. 
"Living in two opposite professional worlds makes life interesting," she says. "I have a pretty serious day job and then I get to go on stage and play dress-up." 
She loves that she never dreads going to work. "I know I'm going to make money and I know I'm going to have fun, and, above all, I can always be the best version of myself."
During her time behind the bar at Tiki, she has seen people come and go. She has also made lifelong friends. 
"Your customers confide in you and trust you and it's an unspoken understanding that everything is said in confidence. You are almost an unofficial therapist."
Like many bartenders, she went in for the cash and discovered something more important.  
"The money is amazing, and that's what draws you in, but in the end, you fall in love with the people you meet."